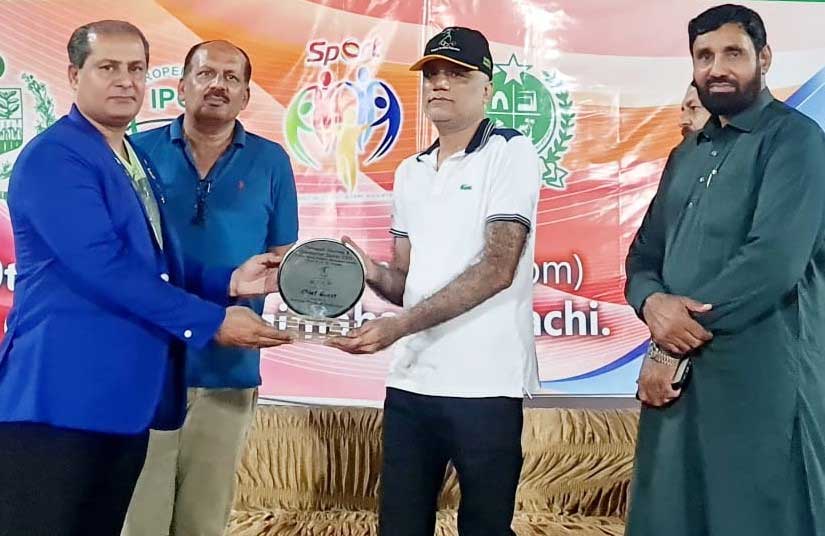 KARACHI: The three-day Throwball coaching course organized under the auspices of Pakistan Throwball Federation in collaboration with Sindh Throwball Association at Mani Sports Complex, Nazimabad Karachi concluded.
Zafar Riaz Bari, Director Admin Medicam Company Private Limited was the chief guest at the concluding ceremony.
Chairman, Pakistan Rocball Federation, Saeed Arian, President, Sindh Handball Association, Masood Akhtar and
Secretary General, Pakistan Throwball Federation, Maqbool Arain was also present on the occasion.
As many as 50 coaches and school teachers participated in the course. Ms. Ume Laila and Maqbool Arain delivered lectures about new rules and regulations, physical fitness and nutrition.
The Instructors also given practical training during the matches.
At the end of the course, the concluding ceremony was held. Chief Guest Zafar Riaz Bari Director Admin Medicam Company (Private) Limited distributed certificates to the participants.