SUCCESS STORY
Indeed, education is the movement from darkness to light and it is the best tool to change the world. Mr. Zeeshan Altaf Lohya completely believes in it, being a successful owner of Z Group of Companies, which includes:
>Z International School and The President School, chain of schools
> Zee & Company, an import company
>Z Developers & Builders
>Z Digital, a leading news channel '7 news'
>Own Pakistan, a NGO
With these winning projects, spreading education is his top most priority as it runs in his blood. In fact, he always steps forward with love and warmth to bring up the children of less privileged areas so that they can be confident and prove the world that poverty is not a hurdle in achieving goals. For this noble cause, he started an educational project "Own Pakistan" where children are blessed to have free education as he has faith in Educate Pakistan, Build Pakistan.
Mr. Zeeshan Altaf Lohya earned his graduation degree from Newport University and completed his Masters in the majors of Education. He established Z International School in 2000 with the aim of high quality and standardized education.
He received an award of recognition from Prime Minister of Pakistan, Mr. Imran Khan, for his notable and exemplary work in the field of Education and Philanthropy. The mission of Z International School is to prepare our young generation to face the challenges of the fast-moving world. His aim is to improve the mental, intellectual, physical, ethical, emotional and social skills of every child. It aims to develop qualities of respect, integrity, sincerity, diligence, and enthusiasm in students. His mission of evolving the curriculum of education in Pakistan will always be sustained and effective to fulfill the need of time. Legends like Mr. Zeeshan Altaf Lohya are rare to find and are always dedicated to upgrade the educational standards.
"Education is the passport to the future, for tomorrow belongs to those who prepare for it today."
Interview Portal Question 1: Mr. Zeeshan, I am extremely grateful to you for serving us with your precious love, attention, and cordiality. I want to initiate this interview by knowing the purpose of building a dynamic and distinct schooling system for the youth of Pakistan.
Response: First of all, I would like to extend my gratitude for giving me the opportunity to share my views. The thought behind establishing a high-quality education system was interpreted 21 years ago in the form of Z International School. The idea of initiating this institute is to provide a platform to elevate the education standard and literacy rate of my motherland.
"An investment in knowledge pays the best interest."
Question 2: What kind of challenges you encountered while developing a different schooling system?
Response: Like everyone, I suffered from several challenges and hurdles while developing the school. I came in Pakistan with new educational ideology and philosophy mapping with UK standard of education which is biggest challenge to change mindset of teachers and faculty. My main focus was to change the traditional thoughts into intelligent thinking, Alhamdulilah I am much satisfied that I have not only introduced the concept of departmentalization from elementary stage till O levels but also shifted the traditional education system in to digital education system, free from any interruption. Instead of reacting, I embraced the upheavals as you cannot think of success without facing the stress and pressure. When the passion is powerful and the team is strong and positive, you can.
"A strong person changes challenges into opportunities."
Question 3: How can you distinguish Z International Schooling system with other schools?
Response: Every school is working in its own capacity, trying its best to serve in education but, yes Z has distinctions which make it unique. We follow the curriculum and educational standards set by Cambridge and involving various hand on activities for students. We are offering two additional qualifications; Cambridge Primary and Lower Secondary Checkpoint. Furthermore, we are offering Hifz-e-Quran along with regular education. We have specialized personality grooming classes by our experts to enhance the moral values including honesty, ethics, and optimistic attitude in our students. We provide opportunity to our students to international tours which help grooming their personalities and enhancing their knowledge. Emphasizes are laid on serving our students with the teachings of Islam and Prophet PBUH to sparkle their faith in this world and hereafter. Our focus is to create unconditional love for Pakistan in the heart of all of our students and to make them wise so they can work for the betterment of Pakistan.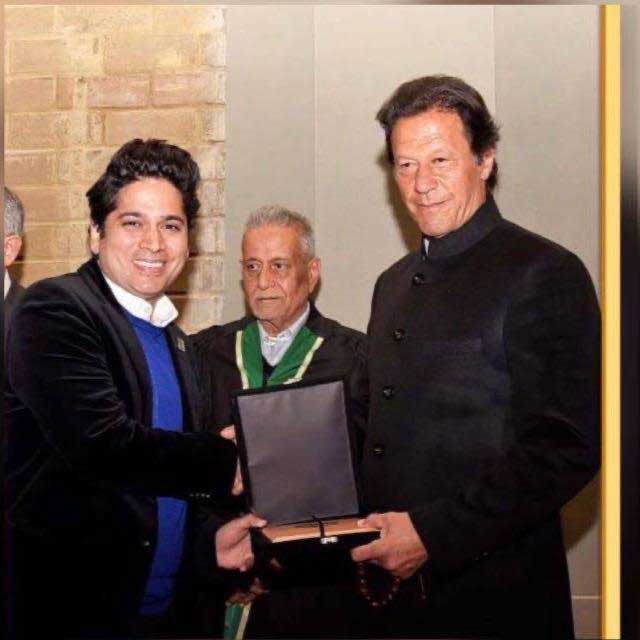 Question 4: What are your strategies of combating hurdles in developing the educational system of Pakistan?
Response: Every hurdle makes you strong and without challenges you cannot enjoy success. The first and the toughest challenge that we have faced is to change the mindset of the society. We believe neither big nor small, education is for all. By the Grace of Almighty, we have succeeded in changing the mindset by educating the less privileged society of Pakistan. It was not easy at all, we went door to door, convinced parents and made their minds to educate children for their bright future. The Government of Pakistan must pay strict emphasis for constituting quality education standards in the country.
"For quality education, the government has to invest in the teachers and human resources"
Question 5: How do you focus on your institution towards the training and development of faculty?
Response: We believe that teachers are assets and rightly called "The Nation Builders". To impart quality education, it is necessary to enhance their teaching skills. For that, Z International School provides opportunity to its faculty members to polish their skills by attending Cambridge International Workshops and Conferences annually and in-house training programmes, regularly.
Question 6: What three competencies you assess when hiring a teacher for your institution?
Response: Qualification, presentation skills and experience are the prerequisite for hiring of a teacher, our main focus to evaluate the hidden characteristics of the individual during the interview. We observe the self- management skills, social awareness and the decision-making power of the person to whom we will be giving the future of our children. We believe in hiring the right teachers who can help us in training competitive future global citizens.
"One good teacher in a lifetime may sometimes change a delinquent into a solid citizen"
Question 7: How do you ensure the long-term retention of your faculty?
Response: We consider the concept of 3 R's "Recruit, Reward and Retain". We serve them with all the required facilities like decorum, ambiance, infrastructure, and secure environment. We foster a supportive environment and recognize important faculty contributions in all areas. We advocate flexible and accommodating policies and practices that can improve the experience of faculty and help with retention.
We offer performance-based incentives to our staff members annually which make our staff enthusiastic and energetic. Our teachers are the worthy asset of our school and we believe that the person who feels appreciated will always do more than expected.
Question 8: Would you like to share your upcoming five years plan of development and evolvement for the betterment of education in Pakistan?
Response: We are determined to enhance and maintain the standard of education offered by our institute, strengthen institutional capacity to deliver quality education services, improve physical facilities and increase the output of the institution, life skills-based education will be included in curriculum, will assist our students in such a way that they identify their career development goals and a plan of action to achieve them, expand our network of school across geographical dispersion by built more campuses in various location across Pakistan and striving to do more for education sector.
I have dedicated myself to educational and volunteering purposes of my country. For me, education is not a commercial business as I already have several ventures running.
"Knowledge is power. Information is liberating. Education is the premise of progress, in every society, in every family"
Question 9: What is your perspective of success and happiness?
Response: The prayers of my mother have always acted as a weapon for safeguarding me from all evil and difficulties. The constant support of my wife has been always an eternal source of motivation. I am lucky to have a wonderful team with me, who understands the meaning of education for the betterment of Pakistan. I believe, happiness is the internal satisfaction and contentment.
A dream takes you on top, without a stop.
Question 10: How do you manage the equilibrium between work and family?
Response: Quality time spent with family, always results in priceless moments. To preserve the treasure of memories, I travel with my family around the world, including United States, Europe, South Africa and Middle East frequently. These tours give an extra dose of energy when I get back to work. Indeed, a happy supportive family gives you strength to grow and glow.
Question 11: Share the name of your all-time favourite book?
Response: My most read book is the Holy Quran. This book is a comprehensive and elaborated written form of all theories, inventions and secrets of the world. It is a complete code of conduct of life. Sunnah and Ahadis of Prophet PBUH act as a practical embodiment of Islam.
"Quran is the pure form of Allah's commandments and love"
Question 12: How do you counter stress and tension in your life?
Response: I believe there is peace in the obedience and submission to parents. One can have everything in life when have the powerful prayers of parents. Likewise, praying five times a day and seeking forgiveness from Allah Almighty help in vanishing the negative and evil from life. Sports activate positive spirit in me which also helps me in maintaining my metabolism and stress levels.