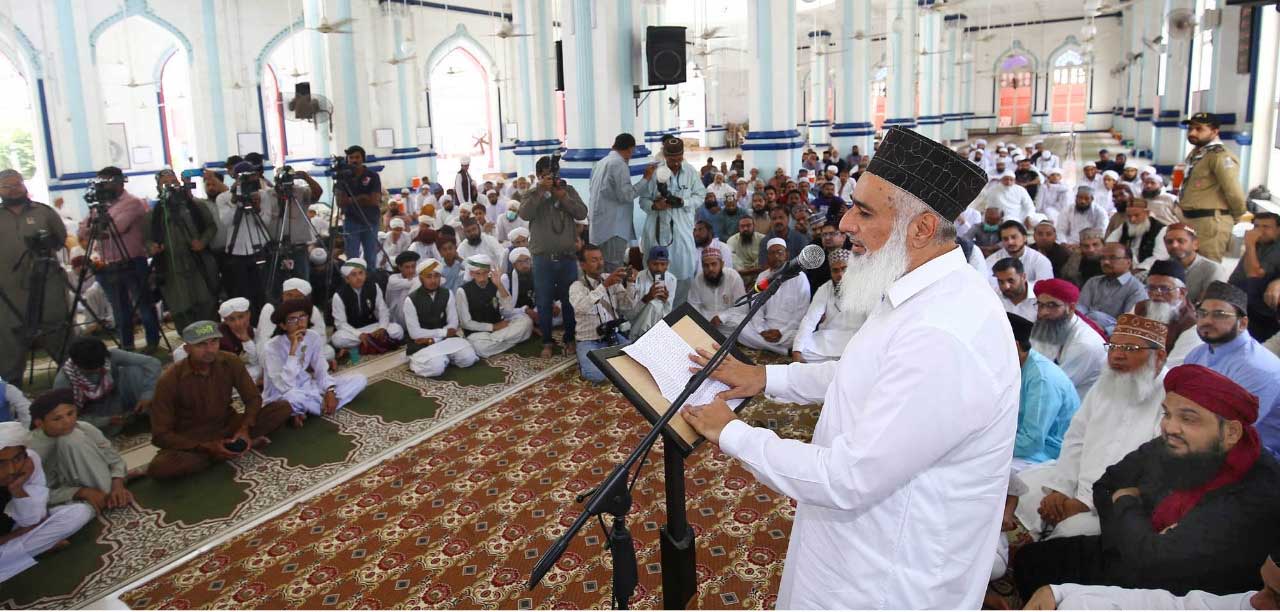 KARACHI: Barkati Faoundation organized a condolence reference in memory of late nuclear scientist Dr. Abdul Qadeer Khan at Memon Masjid and glowing tributes were paid to him for rendering unforgettable and invaluable services for the security of Pakistan. Purpose of the Obituary and Remembrance was to highlight his extraordinary work and remarkable services for national defense. Dr. Abdul Qadeer is a benefactor of Pakistan who made the country's defense impregnable by making it a nuclear power, says a Press release.
Paying rich tributes to Dr. A.Q Khan, he said that Dr. Khan was a great leader of Muslim Umma. He strengthened the country's defense and made it invincible. It is quite difficult to fight in a battle without weapons. He restored the stature of dignity. We present resolution on this occasion to observe Dr. A.Q Khan Day on national level every year on 8th October. Also to dedicate newly built Airport at Islamabad to Dr. AQ Khan name. Subject of Dr. AQ Khan be included in the syllabus of school and colleges. Students should be encouraged to do PhD on Dr. Qadeer and we offer to give scholarship to 5 persons who want to do PhD on Dr. AQ Khan. If government does not build his mazaar, we will make his mazaar by our own resources.
Chairman Pak Sarzameen Party Mustafa Kamal said that if people notice the absence of someone, that man is great for whom people are caring about. Otherwise daily hundreds of people die, but nobody cares. Allah select certain amazing persons for extraordinary work and Dr. Qadeer Khan was one of them.
Chancellor Sir Syed University, Jawaid Anwar said that Peace is the outcome of power. Dr. Qadeer made the country strong. Balance of power in the region was totally changed when Pakistan became nuclear power. He asked government to honour Dr. Qadeer Khan with Nishan e Pakistan.
Senator Abdul Haseeb Khan said Dr. Qadeer Khan was a kind hearted person who helped and supported to open hospitals and academic institutes for the poor, while Arif Habib was of view that his invaluable work will always be remembered in the human history.
Distinguished participants of the reference included Haji Muhammad Rafiq Pardesi, Mustafa Kamal, Chancellor Sir Syed University Jawaid Anwar, Senator Abdul Haseeb Khan, Arif Habib, Nadeem MaazJee, Zubair Tufail, Rashid Alam and others.
All the participants expressed their condolence and prayed to Almighty Allah for the departed soul to grant him higher ranks in the paradise (Jannah).