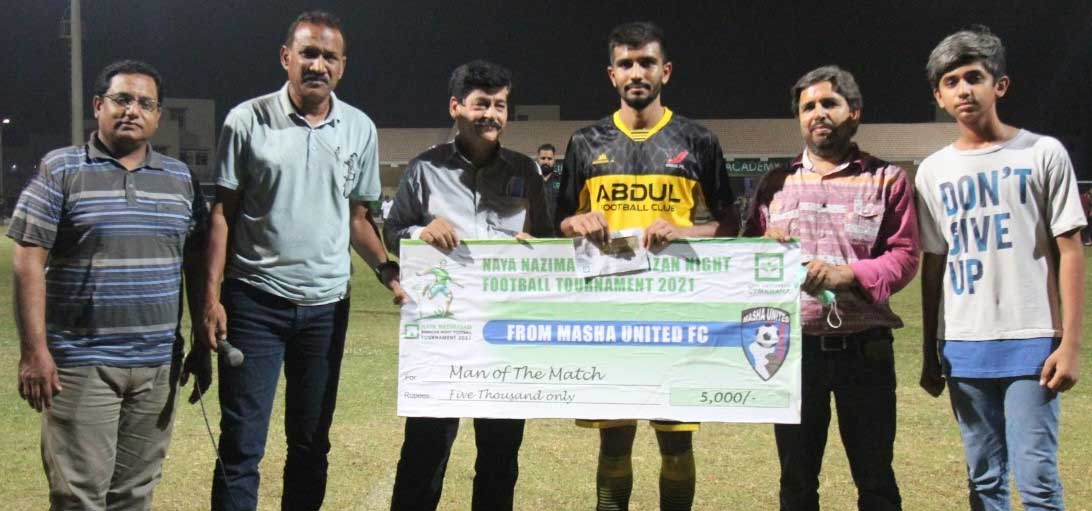 Iqbal Jamil
KARACHI: Civil Aviation Authority team defeated Eagle FC Malir Kent by five goals to one to qualify for the semi-finals of Naya Nazimabad Ramazan Night Football Tournament. The match between Civil Aviation and Eagle FC was one-sided from the beginning in the match played on the green football ground in Naya Nazimabad.
Shehzad scored in the 17th minute, Bilal in the 30th minute and Faisal in the 44th minute to give his team a three-goal lead by the end of the first half. In the second half, the game was dominated by civil aviation players and they scored two more goals.
Naveed and Babar Juma goals ensure their team's victory. In the last moments of the game, the players of Eagle FC put up some resistance and Omar Javed scored the only goal of his team.
Tournament Director Nasir Ismail declared striker Sohail Khan worthy of Masha United Man of the Match award for his role in the victory of Civil Aviation.
Jamil Ahmed, former Joint Secretary of KCCA, who was the special guest of the match, said that the football tournament has generated tremendous interest among the youth.