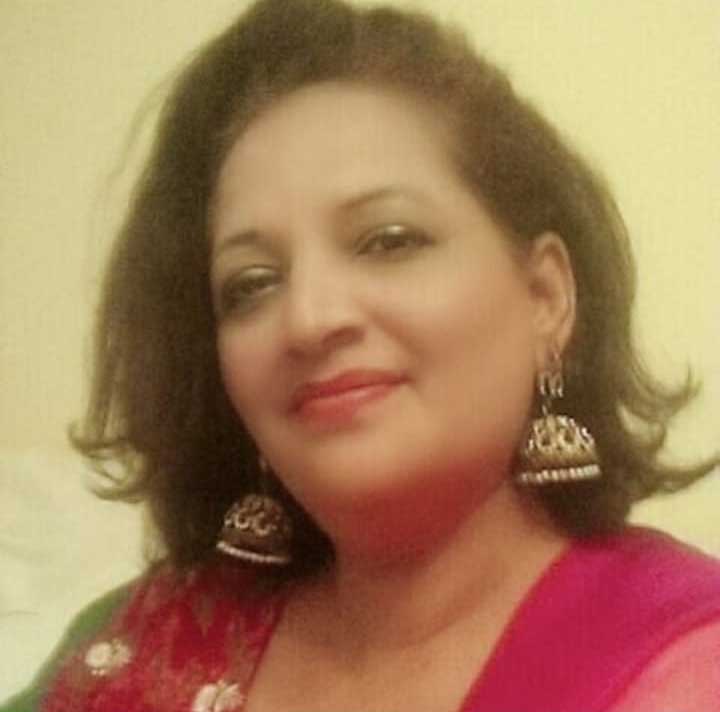 Human Life is the most precious gift of Almighty Allah and there is no wealth or asset which could compensate this loss. A person should feel safe at workplace and home in every way. Unexpected robust fires can not only endanger a human life but also assets and livelihoods. That's why it's important to understand the most common causes of fires and how to prevent them from happening. Informing, training, and educating people on how to mitigate and handle the risk of fire is an underlying need of today's cluttered life.
In most of the western countries, October is observed as fire safety month, in memory of the Great Chicago fire of 1871. The fire started on the evening of October 8th and burned through October 10th, 150 years ago where thousands of buildings were destroyed and more than 300 people were killed and injured.
Recently a blaze erupted in a ground-plus-two-storey factory, situated in Mehran Town of Korangi Industrial Area, and spread rapidly to other places. All the workers suffocated to death in the fire that was apparently caused due to a short circuit. The FIR stated that the building did not have an emergency exit or an emergency alarm in case an untoward incident were to take place. "The building is constructed in such a way that no one can exit if there is an emergency situation," it said. Another such horrifying incident of fire of larger magnitude occurred in 2012, where in a garment factory more than 250 people were burnt to death.
Such tragic incidence on small scale in offices and residential places is countless owing to lack of awareness, training and education of how to respond to office fires. This absence of education can also increase the chance of human error or mistakes, potentially resulting in a fire emergency and loss of valuable human lives. Fire safety education and training is extremely important skill for an individual to obtain regarding the safety of their families and others who might be in the building. Fires are damaging to property, cause injury or death, and can even eliminate jobs since many buildings destroyed by fire are not rebuilt. The way to prevent these dire outcomes is proper fire safety training.
Pakistan Red Crescent (PRC) is putting in all its effort to create awareness on Fire Safety among the masses in a background where very little or no importance is given by the government or other informal sector despite huge chaotic incidences of fire which take place every second day. One such training session is being organised by Pakistan Red Crescent (PRC) Sindh Branch to create awareness session on Fire Safety and First Aid exclusively for Journalists in last week of October, 2021 at Karachi Press Club. A large number of male and female journalists attended the session, which included video journalists, reporters from all beats, desk editors and senior level editors. They were being taught how to protect themselves from fire, and save lives through first aid techniques.
Emphasizing the importance of taking part in fire safety training, Media & Communication Officer PRC-Sindh Muhammad Aftab Madni says "Today's session will provide journalists with skills such as recognizing hazards, being able to complete a fire risk assessment, taking action in preventing fires, and lastly understanding how to respond in the case of an emergency. All of these are indispensable skills and give people the potential to completely eliminate fire risks in the workplace".
Tariq Moen, Honorary General Secretary of the PRC-Sindh, inaugurated the event and conducted an interactive session for journalists on fire safety. "The safest method of dealing with fires is to take steps to prevent them. The leading causes of property fires are faulty wiring and power outlets, yet these are also arguably the most easily avoided fires. Knowing about fire hazards is the key to preventing fire from occurring", asserted the trainer.
When a fire breaks out, the very first thing to do surprisingly was not to call Fire Brigade or warden as many would think. Your priority was to alert everyone in the building. Finally, once you were safely outside, call fire brigade. Ensure you have the right number of fire wardens. Its fire brigade their duty to minimise the risk of fire and to play a vital role in emergency situations, he told journalists. For this purpose, he made a little exercise of getting right contact of fire wardens and to surprise of all no one had the fire brigade number with them. Fire Emergency number 16, saved in smart phones was not responding. Later on Tariq Moen, asked all participants to search for the right contact number of Fire Brigade Emergency number, which is 02199215007-008 central Fire Brigade
"If anyone is missing, do not go inside under any circumstances. Inform the fire-fighters who is missing and give them details of any disabilities they may have as well as last known location. Returning to the property puts yourself and the firefighters at further risk when they could be helping others", says the trainer.
Right after recognizing fire hazards there comes following steps in case of fire emergency:
= Ringing the arlarm or Shouting loudly to alert everyone.
= Emergency exits and routes
= Removal of dangerous substances called starvation i.e removing everything which can catch fire.
= Firefighting equipment like extinguishers, fire blankets
= Evacuation plan which includes gathering at a point to assemble and count people.
= How to help those who are more vulnerable than others
One of the activities set up at the training was to form a circle outside premise where journalists could practice using a fire extinguisher to put it out. Trainer emphasizes the P.A.S.S. system for using an extinguisher. First you "pull" on the extinguisher, then you "Aim" at the fire, before "Squeezing" the handle and "sweeping" across the fire to put it out.
Addressing the closing ceremony of the awareness session, Provincial Secretary PRCS Sindh Kanwar Waseem emphasized that fire safety training was very important for media practitioners whether they are in the field or at home. Journalists are often exposed to hostile situation where they did not only face accidents, bomb blasts and other emergencies and generally journalists are the first to arrive at the scene after any accident. Journalists usually cover accidents or crowded events where any untoward incident can be expected at any time like fire or any other explosion. These awareness sessions contribute imperatively in educating journalists about the basic techniques of first aid, and fire safety, as a result of which they can save many lives while protecting their own lives, he added.
Kanwar waseem brought to the information of all that even Karachi Press Club does not have any fire emergency equipment like extinguisher. Quoting the instance he said that's how we all were in our normal lives we pay little attention to fire hazards and fire safety equipment despite receiving news of fire incidence and the subsequent casualities. Expenditure of a few thousands on fire extinguisher can be very instrumental in saving lives. Provincial Secretary also offered Press Club management to conduct full survey for fire safety. "Every home and office should have a fire safety plan. There should two known ways to get out of the house and a safe spot where to meet outside in the event of an emergency," he noted.
The Provincial Secretary also pointed out that most of our building structures lack fire safety plan and fire escapes and fire extinguisher, our building authorities do not even bother to check the plan. He urged the journalists to join hands with the Pakistan Red Crescent to create awareness among people regarding fire safety and prevention,
Kunwar Waseem said the event also worked as a recruitment event for the future. Pakistan Red Crescent can train journalists who aspire to be firefighters, PRC will give them full training as qualified fire fighter.
After Baldia town fire incidence, New York Times published an editorial which states: "Accounts of the fires, in Bangladesh and Pakistan, clearly show that there would have been few, if any, deaths had the factories met basic safety standards. Owners of both factories had barred windows to prevent theft, and neither building had usable or safe fire exits, making it impossible for the workers to escape the flames and smoke. The loss of life is all the more horrifying because most safety violations are obvious – as is the need to correct them."
However, after a long time wait, the Sindh High Court (SHC) took action and directed the Sindh Building Control Authority (SBCA) to ensure that certain measures would be taken before approving any building plan and no objection certificates (NOCs) would also be obtained from the civil defence and fire departments before the construction of buildings.
It is ironic that our government is not interested to enforce higher safety standards either in infrastructure or human capacity building. Apart from a few corporate or higher public institutes, where fire safety training is essential to impart. Pakistan Red Crescent comes forward as torch bearer and is doing its best in its limited resources to create awareness among common people regarding fire safety and first aid through its training programmed on local and national level.