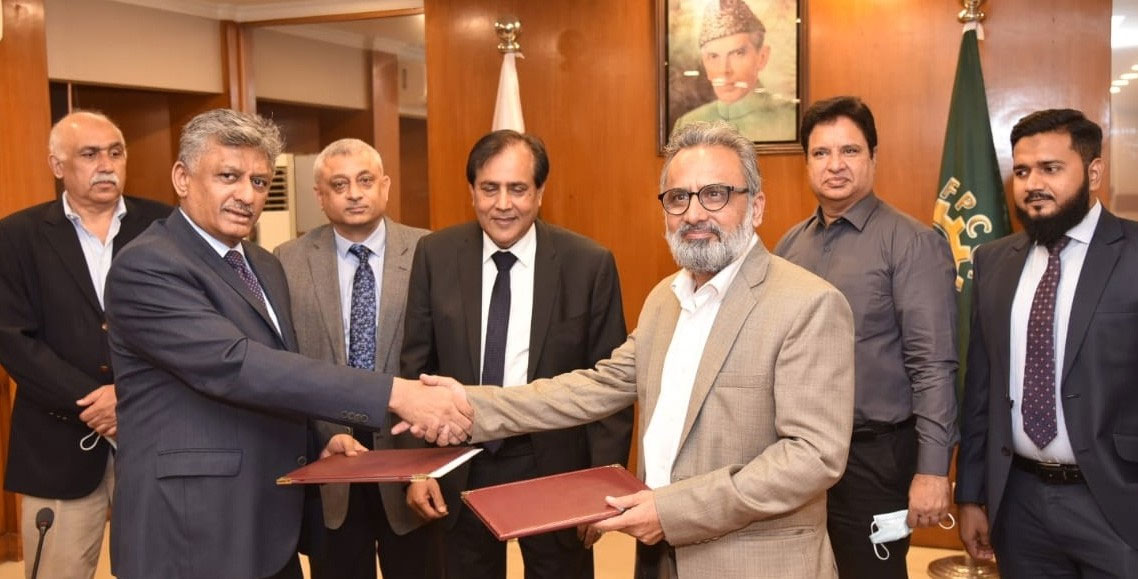 KARACHI: Mian Nasser Hyatt Maggo, President FPCCI, has expressed his satisfaction over an MoU between Policy Advisory Board, FPCCI and Social Policy and Development Centre (SPDC) to conduct joint research studies on the issues pertaining to fiscal policies and macroeconomic framework, says a Press release.
The MoU will leverage both institutions' comparative advantages to support high-quality research in macroeconomic, sectorial and socio-economic issues of Pakistan, through effective and synergistic partnership, he added.
Younus Dagha, Chairman, Policy Advisory Board, FPCCI and Dr. Muhammad Asif Iqbal, MD SPDC signed the MOU at the FPCCI Headquarters, Federation House, Karachi.
Younus Dagha said that the partnership will result in collaboration in federal budget-making proposals and public-sector policies as well.
Dr. Muhammad Asif Iqbal said that SPDC will further its objective of advocating socio-economic development of the country under collective efforts with FPCCI.
Mian Nasser Hyatt Maggo appreciated the initiative and expressed his optimism on the potential outcomes of such collaborations. Representatives of FPCCI and SPDC have held detailed discussions with a view to capitalize on opportunities for exchange of knowledge, expertise and have concluded this MoU to formalize their working relationship; and, provide the basis for future collaboration and enhance productivity of their respective resources.