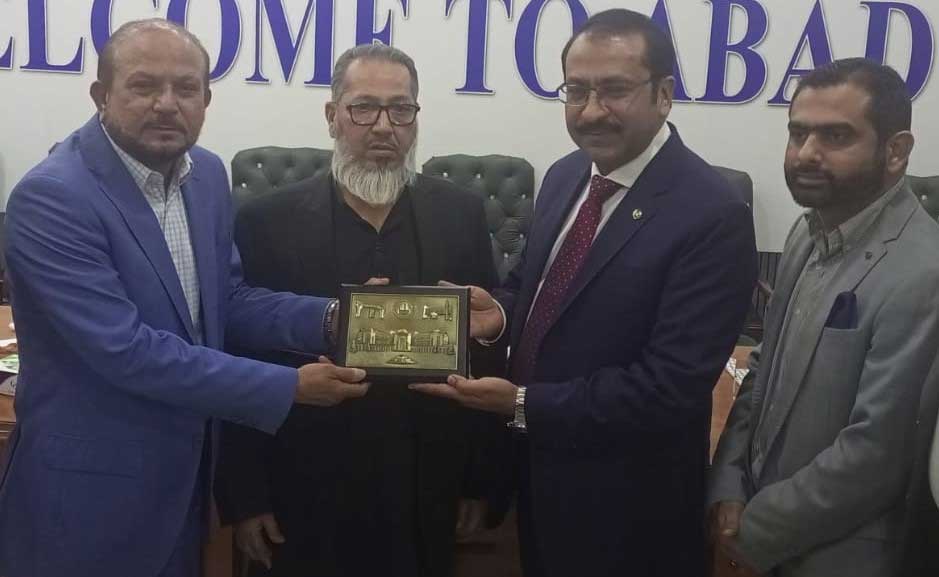 Staff Reporter
KARACHI: Defense Housing Authority (DHA) Multan is seeking the Cooperation from the members of Association of Builders and Developers of Pakistan (ABAD) to develop DHA Multan a modern city like Karachi stated by Administrator DHA Multan, Brig. Shoeb Anwar Kayani when he visited ABAD house on Saturday and delivered his informative presentation.
In his address on the occasion, he said that Karachi is the Cosmopolitan, well planned city and no doubt about it that you peoples take part in its development and turn it into a high-tech city when I see the high rise building here. I'm here to collaborate with your members to develop DHA Multan an ideal housing scheme.
He welcomed the members of ABAD to build houses and commercial projects in DHA Multan on deferred payments and your given suggestions in this regard will send to GHQ for final decision. ABAD members have accepted offers of DHA Multan and a number of builders are ready to invest in DHA Multan, said Former Chairman ABAD Arif Jeeva and raised few questions at the forum to know about further development plan.
Brig. S.A. Kayani shared about the Energy and Power issues that we have separate Grid station for electricity which will start next month and Transmission lines work is already completed, SNGPL will provides us sufficient gas, while underground water table is high which cater our need.
One of DHA housing schemes ccompletive edge is that we facilitate maximum our allottees and we have started online transfer of properties. Here is safe and secure environment that's why two International Hotel Chains are joining us and will become global vacation destination like Dubai.
Moreover, during the media talk Brig. Kayani said that Lower Punjab will become a separate province soon and Prime Minister Imran Khan giving special emphasis on it that's why he set up the bureaucratic machinery here comprising dedicated officers who are working on it this will create our importance more.
Meeting was attended Chairman Southern Region Sufian Adhia, former chairmen Arif Jeewa and Fayyaz Ilyas, former Senior Vice Chairman Anwar Dawood, Nadeem Jeewa, Abdul Rauf and a number of ABAD members.
Col. Asif and Col. (Retd) Saad Zafar said that builders of Karachi have vast investment opportunities in DHA Multan, which has all kind of facilities and development work is going on speedily.
They said that DHA Multan offers facilities of joint ventures and land on deferred payment to members of ABAD for state-of-the-art cconstruction. They also invited office-bearers and members of ABAD to visit DHA Multan.
Former Chairmen ABAD Arif Jeewa and Fayyaz Ilyas assured their full support to invest if DHA Multan will provide all facilities.