ICC observes 32nd death Anniversary of Imam Khomeini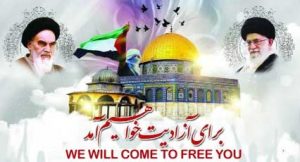 On 3rd June 2021 32 death anniversary of Imam Khomeini was observed throughout Pakistan including Karachi where various physical and online meetings were held. Behram Kiyan Director Iranian Culture Centre of Islamic Republic of Iran at Karachi also arranged an online zoom meeting in this connection titled "Importance of Palestine Issue for Muslim Ummah in the light of thoughts of Imam Khomeini (RA)".
In this thoughtful zoom meeting Syed Taj Haider Zaid senior leader of PPP, Hojatul Islam Ghulam Abbas Raisi Principal Hoza-e-Ilmia Imam Khomeini Karachi, Hojatul Islam Syed Nasim Haider Zaidi Principal Jamiatul Mustafa Karachi, Dr Zahid Ali Zahidi Professor Marraf-e-Islami Jamia Karachi, Syed Aqeel Anjum Qadri Central Deputy Secretary General Jamiat Ulma-e-Pakistan, Agha Masood Hussain senior Journalist, Analyst and Ex Information Minister Sindh, Manzar Naqvi Secretary General Karachi Editors Club, Sajjadi Consul General of Iranian Consulate Karachi addressed the zoom meeting.
Najam Moosvi senior official of Iranian Culture Centre Karachi introduced all the participants and invited Behram Kiyan for the welcome address. Kiyan in his brief address en-lighted Palestine issue and vision of Imam Khomeini about the issue.
All other speakers spoke highly about the Imam Khomeini's practical approach, his wisdom, and efforts and termed the only solution of the issue is the unity of Islamic Ummah and the issue will be solved under the leadership of Imam Ali Khamenei the Supreme Leader of Iran following thoughts of Imam Khomeini.
One of the participants said that the Imam Khomeini was the world leader except Zionists. He quoted quotes of Pope John Paul "We should respect and venerate Imam Khomeini for the things he did for his country and the world and other quotation of Bishop Capuche that "Iran victory against the world's greatest powers was due to Imam Khomeini's leadership and people's power'.
Asia's largest cattle mandi ready to kick off with corona SOPs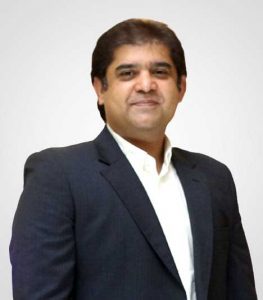 Asia's largest cattle mandi is back in business, which is quite evident, considering the large crowds that it attracts around this time of the year. However, keeping in mind the ongoing Covid-19 situation, this year won't be different than the previous one, but since it's a religious obligation, people are requested to follow SOPs as instructed by the government vigilantly and visit us with the convenience of others and of themselves.
The mandi spreads over around 900 acres of land with the market divided into 48 blocks that are further segmented into VVIP, VIP and general category blocks. The setting up of mandi can be likened to the building of a temporary town for a month, which serves up to a million people, and provides around 1 lac citizens employment opportunities in various ways.
Moreover, since this is by far, Asia largest cattle festival with over 5 lac animals, this can be a great opportunity for attracting tourism. Thus, the cattle media team actively encourages new and experienced v-loggers and digital media channel owners to visit and document the event as per their experiences.
The timings for the market will be determined by the directed authorities of NCOC on basis of convenience and safety of the residents. Lastly, since this year isn't the same with regards to the pandemic, we urge people to maintain the sops and be mindful of the fact that this year they should focus only on our religious duties and refrain from taking part in unnecessary festivities.
Pregnant women are most at risk during the corona pandemic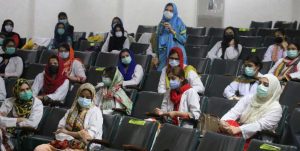 Accurate information of the death rate of pregnant women infected with Covid is not yet available, but according to a limited scale study, the death rate among pregnant women due to Covid complications is 8%, so instead of falling prey to any rumors, says a Press release.
The corona virus vaccine should be given to women on a priority basis, it will not have any adverse effect on the unborn child while the antibodies will be transmitted through milk in the body of the children of breastfeeding mothers. This was stated by health experts while addressing an awareness program titled "Covid Vaccination during pregnancy – should it be done?" organized by Dow University of Health Sciences at Arag Auditorium.
The experts included Prof. Asma Naseem of Infectious Diseases of Sindh Institute of Urology and Transplantation, Prof. Dr. Nazli Hussain of Civil Hospital Karachi Gynecology Ward and Prof. Sara Qazi, Director of Professional Development Center.
Addressing the program, the experts said that women's immunity is weakened during pregnancy, which can lead to various diseases, including pneumonia and influenza. Before pandemic, pregnant women were being given influenza and other vaccines.
Addressing the awareness program, Prof. Asma Naseem said that Corona is causing many problems in pregnant women of Pakistan. Women are exposed to various dangers during pregnancy so it is imperative that they should be vaccinated.