Mother of Shakil Jafri passes away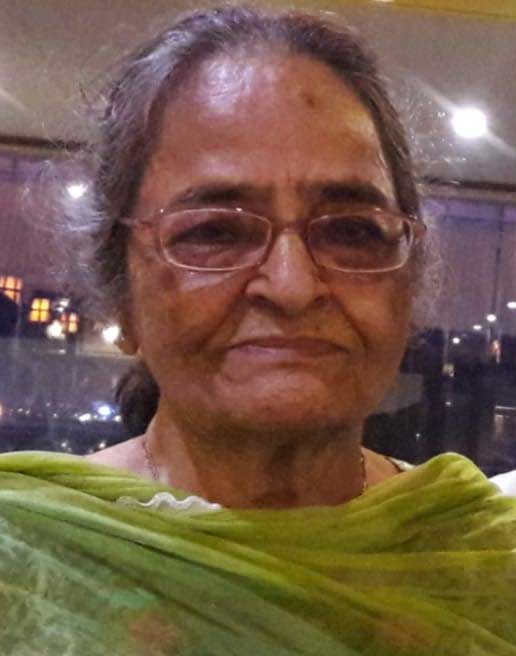 Iqbal Zehra, mother of Shakil Jafri the Publisher of The Financial Daily, passed away on Tuesday, November 02, 2021 due to cardiopulmonary failure. She was 85. Last year on December 25, 2020 her husband, a renowned poet Najam ul Islam Jafri (Ghail Meeruti), was passed away.
Iqbal Zehra was buried in DHA Phase 8 graveyard on Wednesday, November 3, 2021 close to her husband Ghail Meeruti's grave.
On Friday, November 05, Quran Khwani and Majlis-e-Aza was also held for the Esal-e-Sawab of Iqbal Zehra which was addressed by renowned Khateeb and Scholar Moulana Muhammad Raza Dawoodani at Masjid & Imambargah Yasrab, Phase 4, DHA Karachi.
An emergent condolence meeting of Karachi Editors Club (KEC) was also held during the reported week to condole the sad demise of the mother of Adeel Jafri, Shakil Jafri, Waseem Jafri, Nadim Jafri and Ms. Kausar Abbas.
KEC members offered Fateha for the departed soul and prayed that Allah Almighty may rest the departed soul in eternal peace in Jannah and give courage to members of the bereaved family to bear this irreparable loss with fortitude. Ameen.
'Empowerment – The Soulful Journey', a book launched by KVTC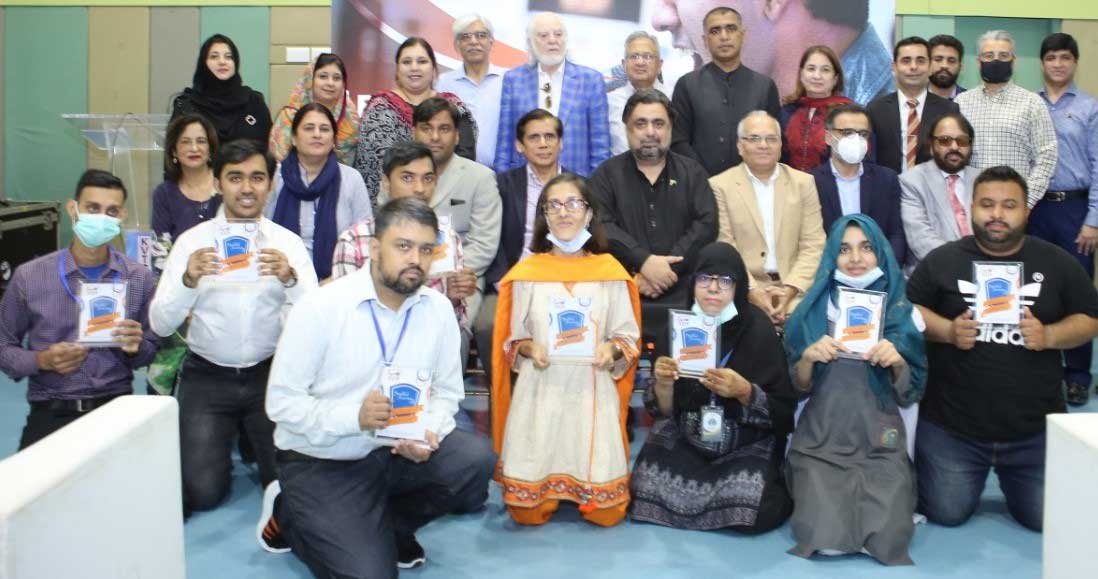 KVTC launches the book "Empowerment – The Soulful Journey" success stories of the differently abled. A beautiful ceremony was held at Karachi Vocational Training Centre which was inaugurated by the Chief Guest, Special Assistant to Chief Minister Sindh on DEPD Sadiq Ali Memon during the reported week. The book features inspirational impactful stories of differently-abled individuals who reached heights of excellence, thus disregarding the myths around people with special needs.
CEO of KVTC, Senator Abdul Haseeb Khan and the President of KVTC Dr. Akhtar Aziz presided over the event. Irshad Ali Sodhar Deputy Commissioner South, Karachi was the guest of honor. The event was attended by eminent social and business personalities including Chairman Unilever Amir Rasool Paracha, CEO Attock Cement Babar Bashir Nawaz, CEO Dr. Essa Laboratories & Diagnostic Centre Dr. Farhan Essa, Dr. Imran Yousuf (founder of Transformation Psychology), Khalid Mir, Qaysar Alam and Salman A. Siddiqui (Head of Corporate Communication, SSGC).
The guests were welcomed by the members of the Management Committee of KVTC Principal Ms. Sana Ayaz, Director Rehabilitation Amir Shahab, and Senior Executive Administration Ms. Farheen Amir, Sabeen Waqar Family Relations Manager, Imran Sohail Curriculum Manager, Ms. Bushra Mir Creative Consultant, and Dr. Reema Sajjad General Physician.
The speakers applauded the Soulful Journey of the students and appreciated the efforts of KVTC in empowering the differently abled of the society, as well as commended the author of the stories, Prem Sagar.
Junaid Zuberi assumes charge as CEO NAPA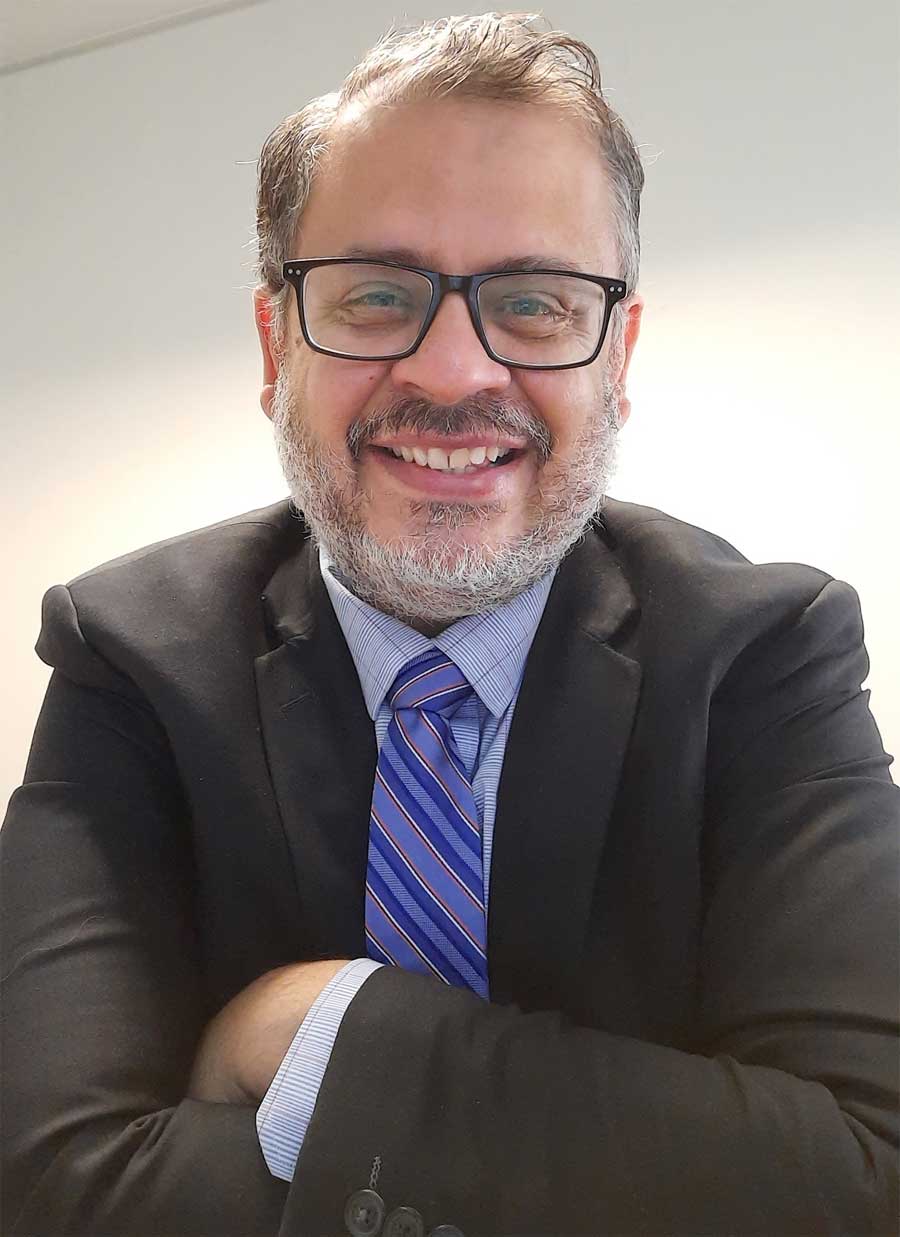 National Academy of Performing Arts (NAPA) Karachi has announced the appointment of Junaid W Zuberi as its new Chief Executive Officer. Zuberi brings an exceptional combination of experience in the management and corporate sector with long-abiding association with culture, music, performing arts and heritage conservation and promotion both in Karachi and Toronto. Junaid W Zuberi has assumed the office of CEO NAPA during the last week.
Junaid Zuberi has been associated with leading organizations in the corporate sector such as ORIX Leasing, PICIC and HBL serving in diversified roles in Marketing, SME Financing, Business Development, Relationship Management, Credit Risk and Communications.
In addition, he is Member Executive Council of All Pakistan Music Conference Karachi, Vice Chair Friends of Museums of Mississauga, Canada, Coordinator Joy of Urdu Karachi and Founder & Artistic Director of the Sur Sangum Foundation in Toronto during 2015-20. He was also the Founding Board Member of The Hunar Foundation Canada as well as Director IBA Canada Alumni Chapter 2017-19. With an MBA from Institute of Business Administration (IBA) Karachi in 1994, Zuberi has actively remained associated with Tehzeeb Foundation, Citizens Foundation, Tehrik-e-Niswan, Sampurna and Karachi Relief Trust in voluntary capacity.
He is passionate about supporting the growth and development of performing arts and nurturing an environment where art and artists are respected and valued. He advocates education and training of performing arts in Pakistan in sync with international standards. Zuberi enjoys writing and creating blogs occasionally. He has a keen interest in music, poetry and history.