The power packed 29th LadiesFund Power Lunch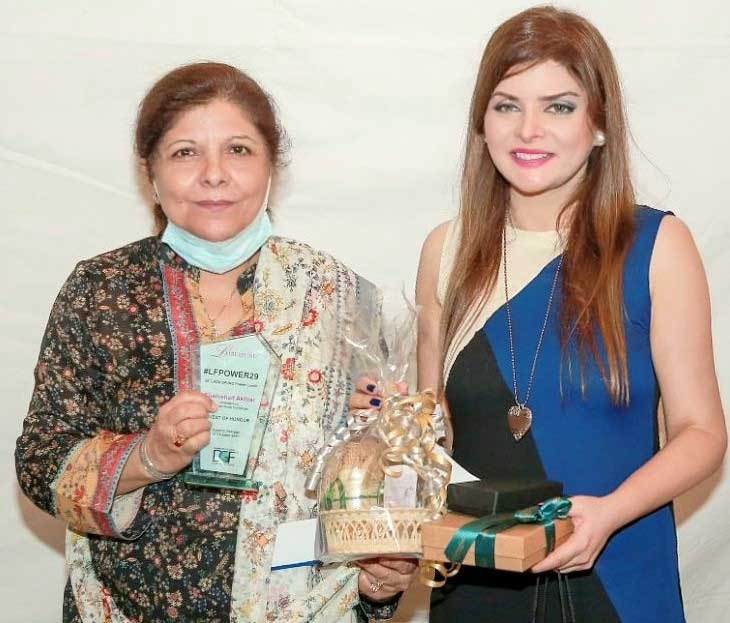 This dynamic must-attend networking session during the week featured 30 incredible women leaders including Pakistan's first oceanographer Dr. Nuzhat Khan, leading geologist Noushaba Hisam, first transgender lawyer Nisha Rao, spa guru Laeeq Akbar, Director of Mohatta Palace Museum Nasreen Askari, TV host Sidra Iqbal, handicapable Chocolate Queen Sana Nadeem, et al as well as 10 incredible men including sculptor Amin Gulgee and French Consul General Christian Tessot.
"We're transforming the way power spaces and networking at the highest level take place as we're placing women front row and center in these conversations, having voice and respect from the get go, with select inclusion of male champions for gender inclusion, diversity and women empowerment. And then growing this pool as agents of change," stated LadiesFund President Tara Uzra Dawood.
"Really thankful to Tara Uzra Dawood for inviting me to the LFPower29 lunch. A great group of people, some I knew & some I met!" Said Zaidi, "Best of luck going forward. Would love to assist in any way I can."
"Hasan and I appreciate being part of such an elegant and meaningful event. We were both touched and were overcome by LadiesFund's organizational skills as well as Tara's sense of public duty," said Nasreen Askari, Director, Mohatta Palace Museum.
#LFPower29 was an extraordinary event for me to attend. I have served in many Arab and Muslim countries, but have not experienced such a high-powered meeting that primarily featured women leaders, and across so many sectors," said Christian Testot, French Consul General to Karachi.
"I had an amazing experience of attending LadiesFund Power Lunch recently. I was delighted to meet professional women and men who are doing commendable work in their respective fields. More power to LadiesFund," stated Erum Noor Muzaffar, journalist.
"Thank you to LadiesFund for organising such diversified group of intercultural intelligent beautiful women and supporting men also. This world can't be completed without all of us," said Dr. Nuzhat Khan, Pakistan's first female oceanographer.
Tara Uzra Dawood hosted the impactful event which was sponsored by Khurram Khan. Event supporters included Nighat Misbah Depilex, Vital Tea, Edenrobe, Scentsation, Zestize, Care for You, House of Style by BB, and Madiha Sikander Artistry.
Chairman AZB feats Syed Riaz Hussain and Nusrat Laghari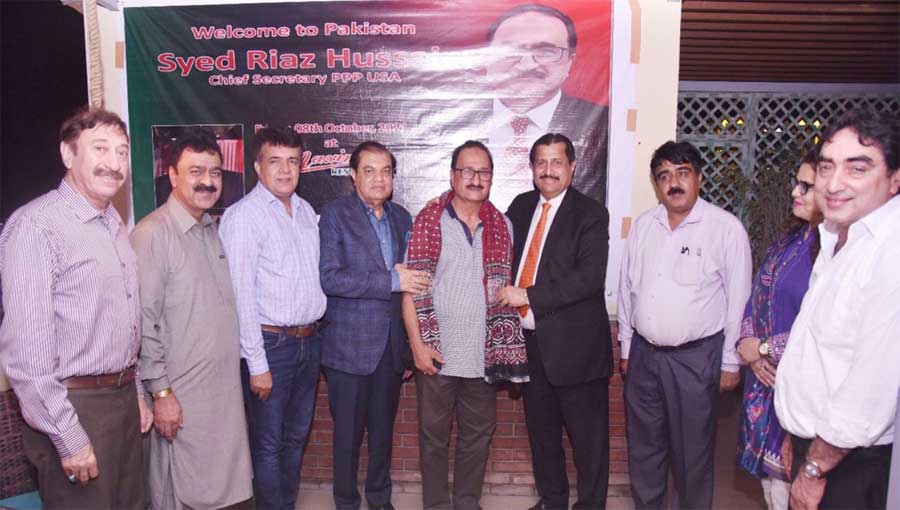 Syed Turab Shah Chairman AZB Global Trade & Exhibitions hosted a dinner in honour of Syed Riaz Hussain Chief Secretary PPP USA and Nusrat Laghari President Woman Wing PPP USA on Friday, 08th October, 2021 at Maxims Restaurant Clifton Karachi.
On this Occasion Dr. Mirza Ikhtiar Baig (Tamgha-e-Imtiaz & Order of Merit) Senior Leader Pakistan People's Party/Hon. Consul General of Republic of Yemen in Pakistan & former Senior Vice President FPCCI, Mian Zahid Hussain (Sitara-e-Imtiaz, Hon. Ph.D) Chairman National Business Group Pakistan (NBG) for FPPCI, Sahibzada Moazzam Qureshi Member Sindh Council PPP, Muhammad Nawaz Panhwar Senior Leader Pakistan People's Party, renowned Businessman Anwar Ali Sangi Chairman Top Star Builders & Developers, Hameed Bhutto Chairman Pakistan Excellence Club, Syed Shakir Shah President Rotary Club of Karachi Sindh Valley/General Secretary Pakistan Excellence Club, Abdul Hameed Aslam Team Leader & Director Portfolio Ghani Osman Securities Pvt. Ltd., Junaid Abdul Kadir Director Maxim Group, Faisal Mehmood CEO QAARDS Pvt. Ltd./Executive Member Pakistan Excellence Club, Syed Zeeshan Hussain Anti Encroachment Sindh, Shahmeer Afzal Coordinator to Chairman and Kamran Hassan are present.
Syed Turab Shah Chairman AZB Global Trade & Exhibitions presented bouquet to Syed Riaz Hussain, Nusrat Laghari, Dr. Mirza Ikhtiar Baig, Mian Zahid Hussain at Maxims Restaurant Clifton Karachi.
In the end, Syed Turab Shah thanked all the participants for attending the event. It was a wonderful gathering by Friends.
Iranian CG meets Amir Farouqi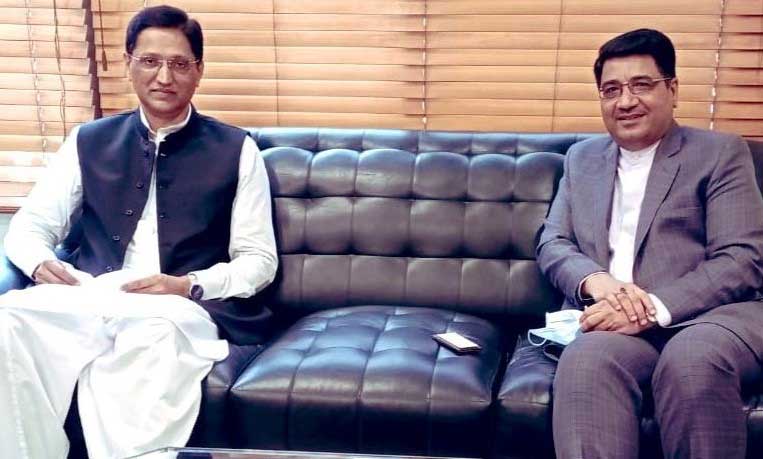 The Consul General of Iran in Karachi, Nourian Hassan met with Amir Farouqi, Director of Federal Investigation Agency (FIA) at Sindh Zone during the reported week and discussed mutual issues on human trafficking, illegal entering to each other's territories, counter-terrorism and relevant issues in this constructive meeting.
Both personalities wowed that the Pakistan and Iran are long lasting friend and have brotherly ties.
In the meeting with Iranian CG, Amir Farouqi, assured his best cooperation to resolve relevant issues and hoped that both countries relations will be reaching on the next level during the tenure of Nourian Hassan as Consul General Iran at Karachi.
Iranian CG thanked to Amir Farouqi for extending best cooperation with the Iranian Consulate Karachi.