LadiesFund Woman Plant a Tree Day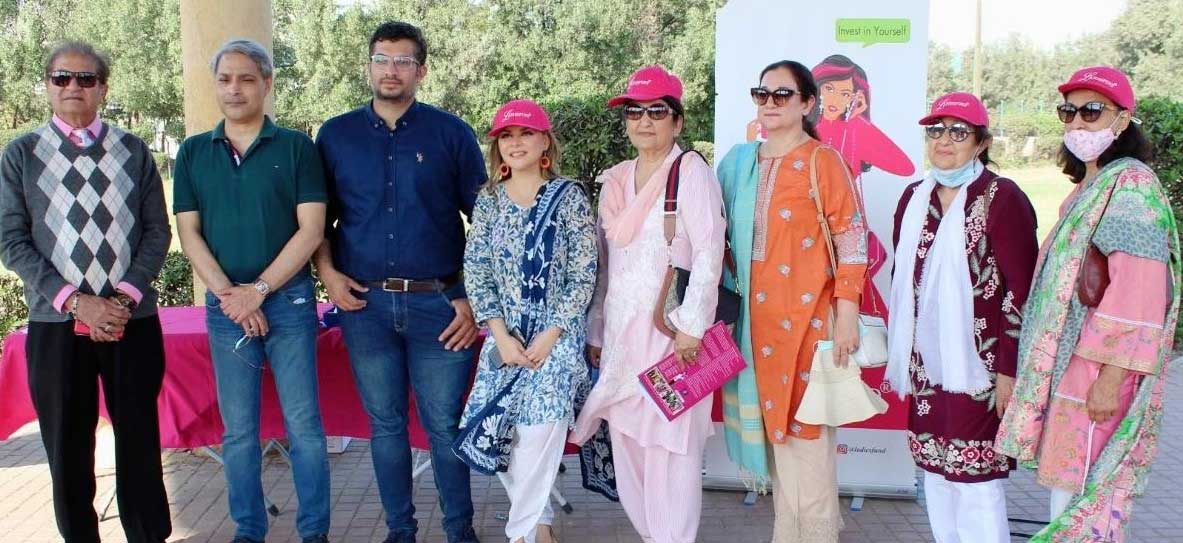 Women and girls came out for the LadiesFund Woman Plant a Tree Day held at Moin Akhtar Park. Dawood Global Foundation, as part of its commitment to the environment, sustainability and climate change, collaborated with Karachi Metropolitan Corporation to invite women & girls to plant trees at Moin Akhtar Park. Veteran gardeners supervised and guided the plantation, and each planter was given a "Certificate of Good Citizenship" from LadiesFund for caring for mother earth. Keynote addresses on "How to Have the Best Garden in Town" were given by Environmental Authority Tofiq Pasha Mooraj as well as former National Chairperson of the Floral Art Society of Pakistan Farida Kalim.
DG Parks & Horticulture Taha Saleem opened the event, with an appreciation for the importance of engaging civil society. Tara Uzra Dawood, President LadiesFund, welcomed all guests and shared particular delight at the young children coming out to plant trees.
"Women give life and hope and today, the women of Pakistan have come out to give life and hope. Once the women come out, children come out, families come out, and once families plant trees, there is great hope for the future of Pakistan," stated Tara Uzra Dawood.
S.T. Mustafa, PAS, Principal Secretary, commented: "DG Parks & Horticulture deserves immense appreciation and recognition for involving civil society & citizens, as stakeholders."
Syeda Sarwat Gilani, in sincere appreciation for this green initiative, said: "It's amazing. Thank you so much for doing this, Tara, because you are not just thinking about yourself and your girls, but you are thinking about the environment."
Spotted among the crowd were German Consul General Holger Ziegeler and his wife Claudia, British Deputy Head of Mission Muna Shamsuddin, Shahnaz Wazir Ali, Sheema Kermani, UN's Saeeda Fancy, Syeda Sarwat Gilani, Spenta Kandawall, and others.
Minimum Boarding Standards for Orphanage launched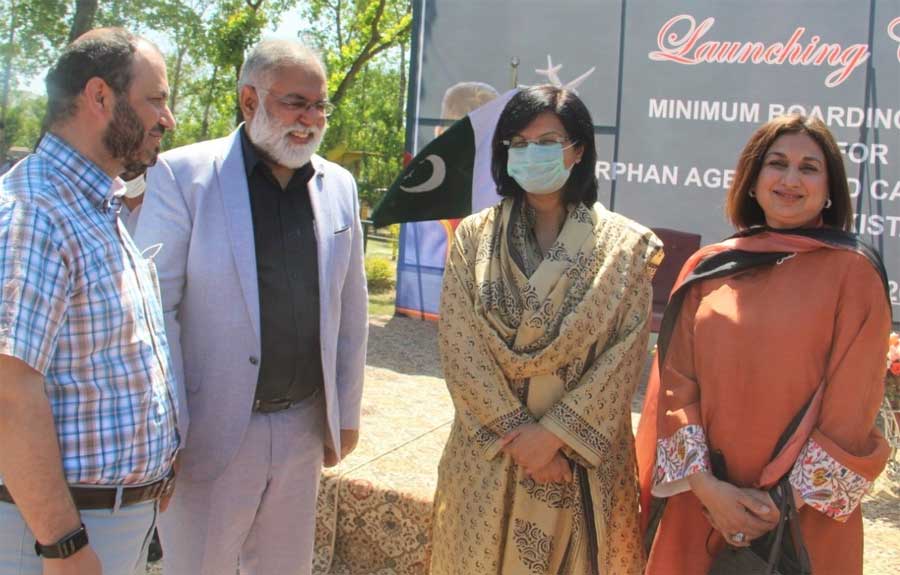 The Launching Ceremony of "Minimum Boarding Standards for Orphanage/Child Care Organizations in Pakistan" was held at Pakistan Thalassemia Center (PTC) under the umbrella of Government of Pakistan's Initiative 'Ehsas Program' in collaboration with Pakistan Baitul Maal and Private NGOs, during the reported week. Khubaib Foundation was in leading role till finalization of the document and approval.
Senator Dr Sania Nishter Special Assistant to the Prime Minister of Pakistan on Poverty Alleviation & Social Protection was the Chief Guest at this ceremony. Government Officials, representatives from the NGOs, orphan children in addition to other guests attended the event.
Chairman Khubaib Foundation Nadeem Ahmed Khan as a Convener of Working Group thanked Dr Sania, Government of Pakistan and all team members who participated/contributed in this whole effort. In this last segment of the event, Dr Sania Nishter ensured her fully support to implement these standards and acknowledged wholeheartedly support of all NGOs, especially Chairman Khubaib Foundation Nadeem Ahmed Khan.
Indonesian Consulate Karachi hosts Media Gathering with Press


The Indonesian Consulate General in Karachi held a Media Gathering with the Press from a number of well-known media in Pakistan. Responding to the challenges of diplomacy amid the COVID-19 pandemic, the Indonesian Consulate General in Karachi continuously develops and maintains relations and cooperation between Indonesia and Pakistan, especially in people-to-people diplomacy.
In this meeting, Consul for Information and Socio-Culture conveyed the important role of the press in society, which becomes very relevant especially in today's information age. During the gathering, the Indonesian Consulate General in Karachi introduced three educational and cultural programs that are organized by the Consulate throughout 2021, namely Indonesian language classes, KNB Scholarship, and Indonesia Virtual Show.
Furthermore, the Indonesian Consulate once again promotes the digital platform & quot; Indonesia Portal & quot which can facilitate the process and initiatives for cooperation between the people of Indonesia and Pakistan in various aspects, including trade, investment, tourism, education, as well as arts and culture.
It is hoped that in the future these programs will initiate other supporting activities, through
establishing collaboration and cooperation with the media and other stakeholders from the two countries.