13th LadiesFund Women's Awards on March 5th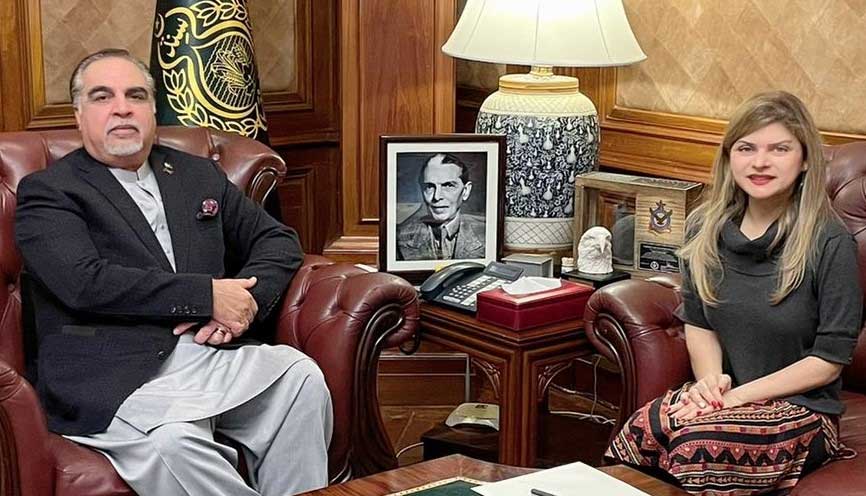 An official meeting between the Governor Sindh Imran Ismail and LadiesFund President Tara Uzra Dawood to discuss the facilitation and strengthening of Gender Inclusivity in Pakistan was held during the week.
For the last several years, the Governor's office and Dawood Global Foundation LadiesFund have supported many initiatives for women empowerment, education of girls as well as the launching of The Buraq Center by LadiesFund, an all-female incubation center and co-working space.
The fruitful meeting resulted in a confirmation that the 13th LadiesFund Women's Awards for Pakistan 2022 would be held on Saturday, 5 March 2022 at Sindh Governor's House. This highly anticipated event honours the most extraordinary and noteworthy women in Pakistan and includes People's Choice Awards for Trailblazer, Momentum and Woman of the Year awards, as well as honours Lifetime Achievers, courage, and awards across sectors. It also celebrates women's contribution towards the economy and job creation.
"Happy to support the work of LadiesFund," said Governor Imran Ismail, who is a staunch advocate for gender inclusivity and is the Patron of LadiesFund "Men Who Rock" initiative. "Pakistani men support women in every walk of life and believe in inclusivity, diversity, and equal pay. I am deeply honored to be Patron of the LadiesFund "Men Who Rock" invitation-only initiative that engages men in its impactful women development work. I'm proud to be a Pakistani man and root for the amazing women of our country."
"We are grateful for the support of the Governor and his team and are delighted to announce here the date of the 13th LadiesFund Women's Awards for Pakistan 2022 as March 5, 2022," said Tara Uzra Dawood, President LadiesFund. "Please spread the word and do nominate the most amazing women you know as we truly want to award the most incredible women in our country.
JHWNH holds meeting with MeraMaan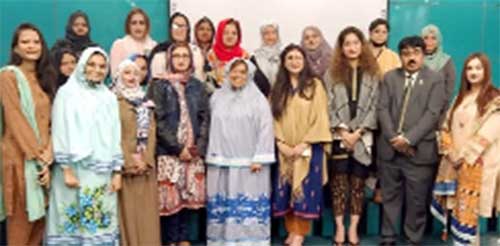 JHWNH called a meeting at Titanium Hall, Rj Mall, Karachi, in collaboration with "MeraMaanPvt Limited" during the week. Hira Anis, Co-founder JHWNH started the event with a welcome speech. Ms. Nighat led the meeting and shed light on her work.
She said, "She started her work 36 years ago as an entrepreneur and gained ample experience to decide to hand over her exposure to strugglers and help them to uplift their lives. Therefore she picked Hira as she found her erudite and mind alike.
For years there has been talk of 'men keeping women down,' but is it the bitter truth that women remain their own worst enemies.
JHWNH proved this saying wrong and decided to empower each other by joining hands. She said women are 54% of the population. They can work and earn even from home to support her and family. For 4 years JHWNH supported uncountable startups and became an institute that helped women to learn and earn, not locally but internationally.
Hameed Bhutto appreciated the efforts and promised for further support, he also offered a 50% discount in CSS preparation for JHWNH members. Session concluded with question Answers between honorary guests and members. They planned industrial visits, trainings, one to one collaborations, and every possible support.
6th Diplomatic & Foreign Investment Award 2022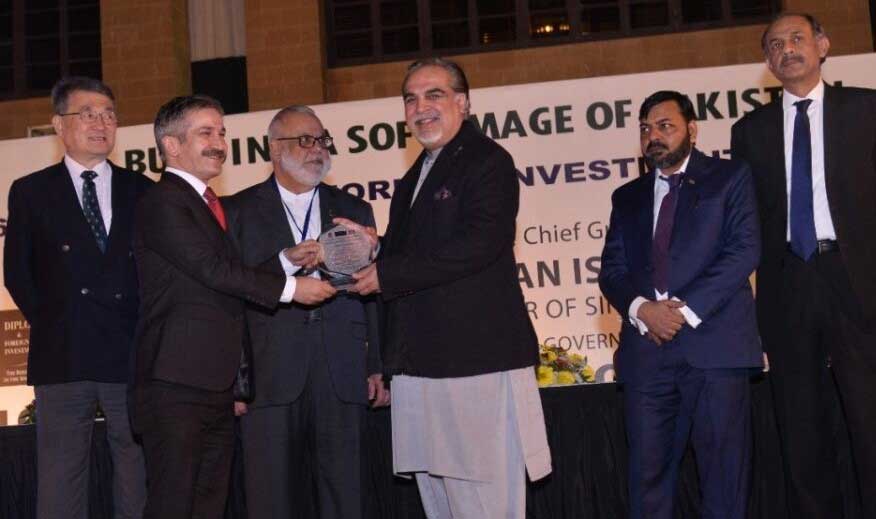 Muhammad Asif Haroon, Founder and President of Diplomatic Forum for Socio-Economic Foundation, held the 6th Diplomatic & Foreign Investment Award 2022 for the role of Diplomats & Foreign Investment in the Socio-Economic Development of Pakistan at Governor House.
The Governor Sindh Imran Ismail was the chief guest and presented awards to diplomats from Japan and Dean of Diplomatic Corp, Isomura Toshikazu, Li Bijian, Consul General of the People's Republic of China, Bakheet Ateeq Al Romaithi, acting Consul General of UAE, Cemal Sangu, Consul General of the Republic Turkey, Acting Deputy High Commissioner UK, Dr. June Kuncoro Hadiningrat Consul Gneral Republic of Indonesia, Dmitry A. Petrov, Consul and Acting Consul General of Russia, Jagath Abeywarna, Consul General of Sri Lanka Nourian Hassan, Consul General of the Islamic Republic of Iran.