Rafiq Azad is no more as media crisis eat up one more journalist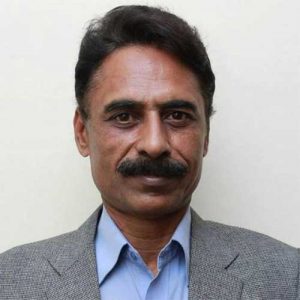 Alas! Our dearest friend and senior journalist Rafiq Azad, who belonged tothe electronic and print media in Karachi passed away during the week after a brief illness. Rafiq was financially disturbed for the last two years due to prevailing crisis in the media industry; his organization was not able to pay him regularly that's why he was very much disturbed to meet his family's day-to-day expenditures, fees of his three children and monthly rent of his house.
Rafiq Azad joined City News Network during the last week of August 2021 after leaving his previous organization and he could work hardly for five days or so and was hospitalized due to severe attack resulting his long depression, but failed to survive and lost his life within two weeks fighting the battle for survival.
Mohsin Naqvi CEO of the City News Network paid bills worth lakhs of rupees of the hospital and staff contributed some sum for the family and CEO offered regular monthly rent of his house, fees of all three children ahead, and also offered a job to Faizan elder son of Rafiq aged approximate 18 years, despite that Rafiq had served few days for his organization.
Mubasher Mir President Karachi Editors Club and Journalist community Karachi has appreciated a lot this good gesture from Mohsin Naqvi who set a very good example as a kind-hearted employer.
Governor Sindh given a detailed briefing on 'Bolte Huruf' project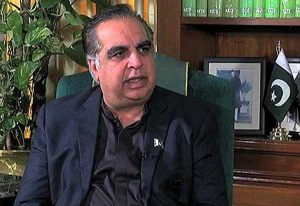 Governor Sindh Imran Ismail has said during the week that education is the right of everyone and its non-provision to a person due to his physical disability was a serious injustice. This was stated by him while talking to a five-member delegation led by Ronaq Lakhani that called on him at the Governor House.
The delegation gave a detailed presentation to the Governor about a project 'Bolte Huruf' designed for the blind students. They informed that 'Bolte Huruf' was a Braille Translation Software. The delegation further informed that the software could help impart online education to the blind students. Imran Ismail appreciated the efforts of the delegation and gave assurance for the provision of all possible assistance.
Proper use of this braille software can make online education accessible for people who are blind, saving them from the stresses of transport, social injustices and scarce educational opportunities.
The delegation opined that the educational institutes have the ability to incorporate 'BolteHuruf' into their curriculum and utilize it in classroom settings as well.
Training sessions can be arranged to teach the students how to use this braille translation software, this will help children who are blind feel like a part of society as the hurdles in their learning are gradually eliminated.
Governor Sindh while appreciating the endeavours assured to extend maximum possible assistance, in this regard.
IGI Life Vitality signs Palwasha as Country Captain for VRWC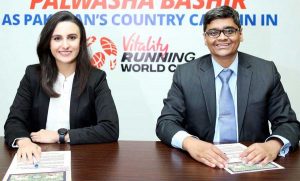 IGI Life Vitality has signed an agreement with the National Women's Badminton Champion of Pakistan, Palwasha Bashir. She will be the Pakistan's Country Captain for the Vitality Running World Cup (VRWC) which is being held globally.
Under this agreement, signed during the week, Palwasha Bashir will be the torch-bearer ofinculcating an active and healthy lifestyle for Pakistanis as she will push the masses to get up and start running/walking for their own good, which will in turn benefit the society.
Speaking on the occasion, Palwasha said that one should lead an active and healthy lifestyle in order to remain fit and in shape. She said: "My admiration and compassion for running goes beyond my fitness regime and helps me stay connected to nature. I am proud to represent a population of more than 210 million Pakistanis in this global running competition where it'll help everyone achieve their fitness targets."
Also present on the occasion was Jahangir Nazar Haidery, Head of Marketing at IGI Life Vitality, who was of the view that the VRWC is the perfect platform to showcase the competitive spirit amongst nations which are more active in terms of their day to day routines, thus defeating the sedentary lifestyles. With the inception of Vitality in Pakistan in 2019, when it tied up with IGI Life Insurance as the first active life insurance product, the message has been loud and clear – get active, and get rewarded since the Vitality policy gives its customers the opportunity to avail discounted food vouchers, mobile top ups, discounted cinema tickets and digital discounts from buy-one-get-one platforms as well as protection from unforeseen circumstances.