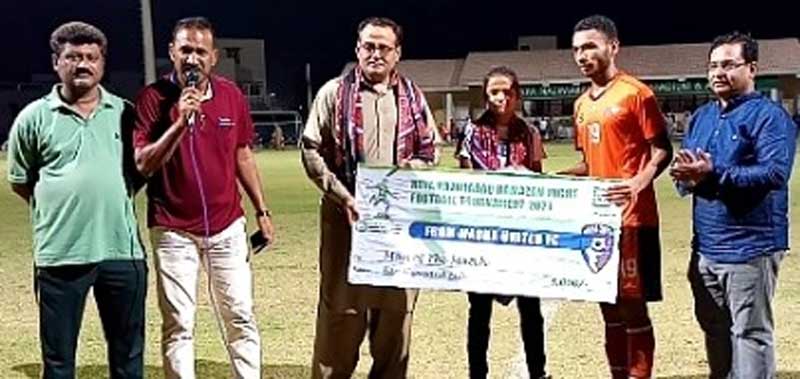 Iqbal Jamil
KARACHI: In the fifth match of the Naya Nazimabad Ramadan Night Football Tournament, National Soccer defeated Khyber Muslim by three goals to one.
Shah Wajid scored in the 14th minute of the game. In the 38th minute, Arshad Ali doubled the National Soccer lead. National soccer at the end of the first half were leading by 2-1.
In the 70th minute of the game, Bilal Afridi of Khyber Muslim scored a goal to making the score2-1. Eleven minutes later, National Soccer's Irshad Ahmed consolidated his team's lead by scoring the third goal.
The Chief guests of the match were former international hockey player Sir Syed Mubashir Mukhtar, Director Sports, University of Engineering and Technology and the guest of honor Eliza Sabir.