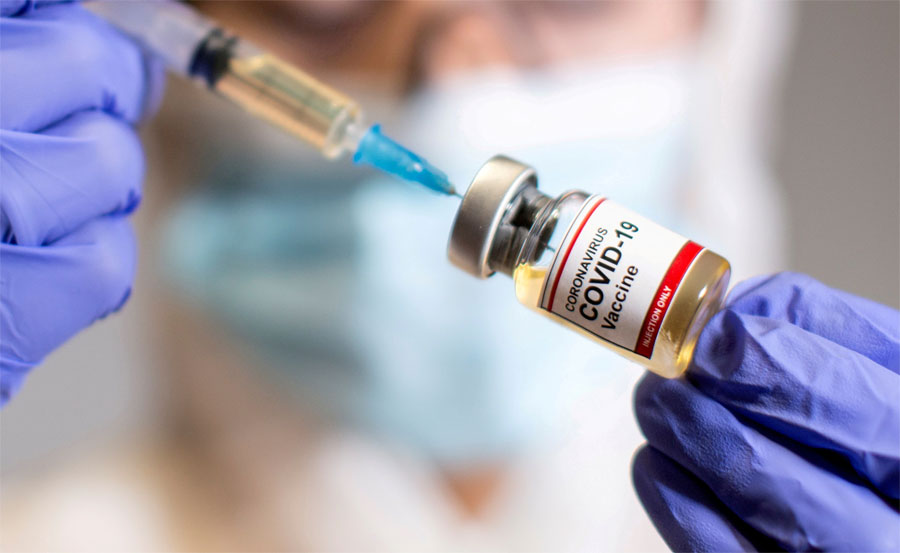 Imran Zakir
KARACHI: Korangi Association of Trade & Industry (KATI) is amongst the first industrial zones of the city deciding to start its vaccination drive in joint collaboration with the Sindh Government that will hike the daily vaccination rate, says President KATI Saleem uz Zaman when TFD team contacted him at his office Tuesday.
He said that the Sindh government, under a strategy, has decided to inoculate industrial workers with coronavirus vaccine at different industrial zones under its 'COVAX program'. The overall vaccines, paramedic staff, doctors are provided by Sindh government and District Health Office Korangi.
He said: "We have designed separate arrangements for vaccination of the industrial workers in our office to provide them with the best service without any cost and today seven people are vaccinated on the first vaccination day at our premises. We get overall very good response of vaccination and will achieve our aim to vaccinate each worker whose age is above 30 in our industrial zone.
"Vaccination drive in industrial zones will ease the government mass vaccination drive because thousands of workers are working in different industrial zones of Karachi."
Moreover, he said that there are many reservations of people about this vaccination but we are trying our level best to make them aware about this dangerous pandemic and want to save them from this disease.