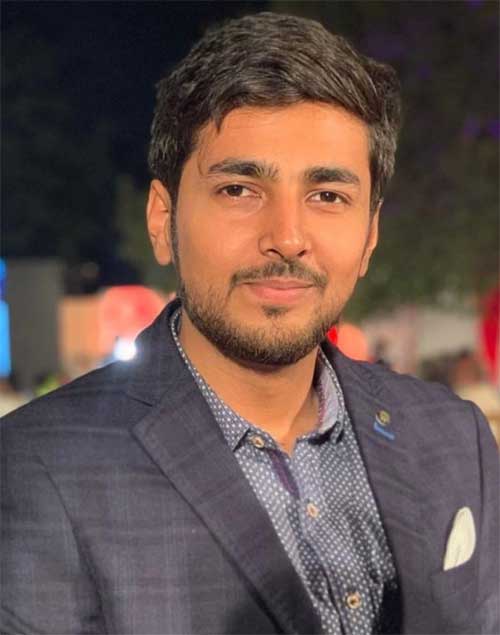 Day 7 in China and first in Suzhou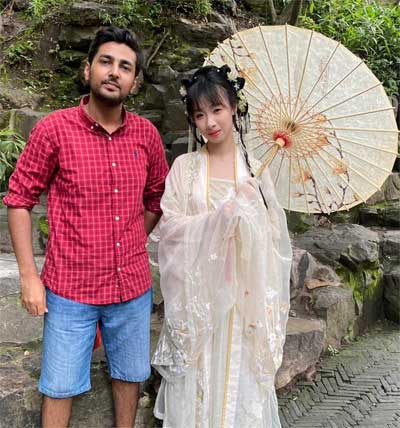 So the day started and we all delegates prepared our luggage which is gradually increasing in weights as we couldn't help ourselves to stop buying stuff but as the purchasing power of PKR is quite low so that is the boundary line and as we knew we will be travelling to Suzhou which comparatively would be much cheaper than the big cities like Beijing and Shanghai so we knew that would be our chance.
Anyways after the breakfast we took the freeway to reach Suzhou which took almost one and a half hour by bus, once we reached the city the views were beautiful, as usual. The city has been kept a face with its ancient touch and even the trees were not cut down to expand the roads and are still developed with infrastructure. Our guide told us that people in Suzhou are more beautiful than the people in Beijing or Shanghai. I realized it once we entered Suzhou as it seemed we entered a city that is completely different than the other ones as I observed people there, especially women wears traditional Chinese dresses and as the dresses itself were very much beautiful so it adds more to their beauty.
Our itinerary for the day had Tiger Hill, Lingering Park and Hanshan Temple and we were to stay at the Ramada Hotel in Suzhou. The arrangements since the beginning are very well done and up to the mark, so once after we reached Suzhou we visited the Lingering Park and Hanshan Temple before checking-in to the hotel.
Exploring Lingering Park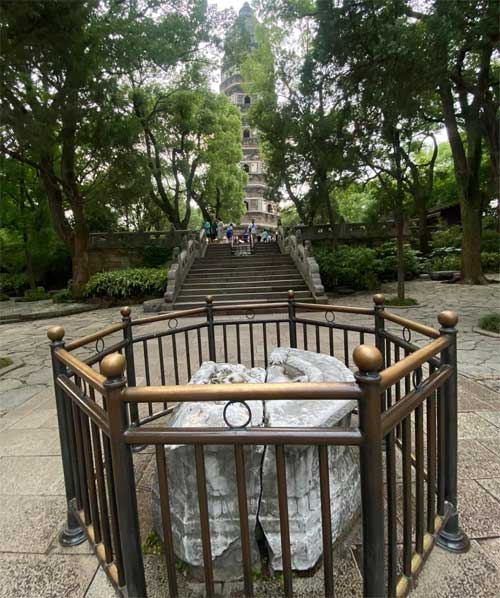 So after our arrival in Suzhou we went to Lingering Park, so our guide bought the tickets and got us inside, the payment mostly made by wechat account, I didn't know that their wechat has so much integrations and is a one app for multiple tasks, but the Lingering Park don't accept cards, wechat or anything but cash only so we had to borrow some from our driver.
Once we got in the place made us feel like we are in some ancient valley, it was so beautifully kept with a pond in the middle that had vapor/smoke over it to give it a complete Chinese historical touch the floors were made of stone and there were small bridges over the pond that were also made of stone, the place was covered by greenery and artificial sound of birds were being played on the garden side to give it a more aesthetic touch, so when we went off from the place there were some stores that were selling Chinese items where we found our chance to grab some gifts for our friends and families back home and the price difference was insane if we compare it to that of Beijing, so we bought a few things and left for our lunch.
Lunch at a local Muslim Halal Restaurant
So we went on our way for the restaurant as we got a little hungry since we were travelling from Shanghai and already visited the place at Suzhou, the weather in Suzhou was too much hot but the more problem was the humidity, it was extremely humid that all of us were sweating badly and just wanted to get back into the bus to cool down ourselves with the air conditioner. So we got into the restaurant that had a staff of all Muslims who served us food, the place was designed as a traditional Muslim restaurant with artistic touch and traditional caps on the display of Muslims on the entrance along with a few dishes and yes they were also offering rotis (Naan) so that was also a plus point, the staff member told us that she is from Turkey and also knows Chinese and we had a great talk with her and enjoyed our lunch very much and when we went out we met a few Chinese who were walking by and appreciated seeing us in China and thumbs up when they got to know we were from Pakistan.
 Visit to Tiger Hill andHanshan Temple
So when we left the place the weather got extremely humid and we were worried how we were going to walk in such humid weather, though there were clouds on the sky so we knew it is going to rain any time soon so we took umbrellas from the hotel and went to the Tiger Hill.
The place has breathtaking views and extremely green with ancient walls, as you travel to China you would notice people, especially kids will pay a lot of attention to you and pass you smiles and sometimes thumbs up, probably this is the best thing that I really like about being in China. So on our little hike, that is more like a walk to the hill, we saw another store and we again bought a few gifts, so now we have to worry about our luggage. So after getting into the place there were historical walls and tiger statues and once we walked up to the stairs there were the temple where there were three golden statues of Buddah right in front along with the many other statues covering every corner of the area, the people there were paying their respects to Buddah by bowing down to the and presenting some cash on the table, so that place was not only for sightseeing or visits but also has a religious respect, so we saw the place and enjoyed it as well and went out for the dinner and took some pictures with our Chinese fellows and some with Chinese ladies who were wearing the traditional dresses.
Also there was a huge tower that I actually forgot what it is called but it was 44.7 meters high and was kept with such a high care and cleanliness that it is still in perfect shape. Also on our way back it started to rain heavily and we enjoyed the weather a lot.
Farewell Dinner at Marriott Courtyard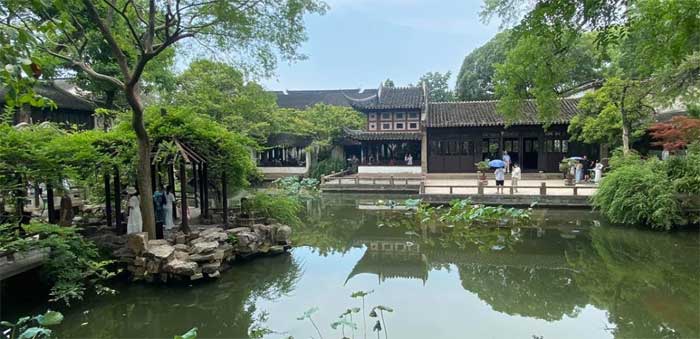 So we went to Marriott Courtyard that is a huge shopping mall and there was a restaurant where our dinner was booked, we had our meals and enjoyed discussions and it was sad to know that we will be leaving this beautiful country tomorrow and might be having our next dinner at the airport, so we enjoyed the meals thoroughly and finally had a proper milk tea (Chai) that had a little different taste but it was so good. So the benefit of the place was we could have dinner and shop right after it from the mall, the place was huge and had a great variety of different brands, we went out for shopping again as it was our second last day in China and tomorrow would mostly be just travelling so we bought as much as we could, considering our luggage capacity of course.
There at a Nike store I went in to see some T-shirts and saw that it was written Made in Pakistan, again a sad and proud moment that we have so much potential to grow yet we are so much behind, the potential we have can make us one of the strongest economy if only we would realise how to become a 'Nation', considering our brands, agriculture potential and most importantly the geographic of our Land, we can only become a successful nation if we tend to become hard working and obeying nation just as our Chinese brothers and learn the good from them.