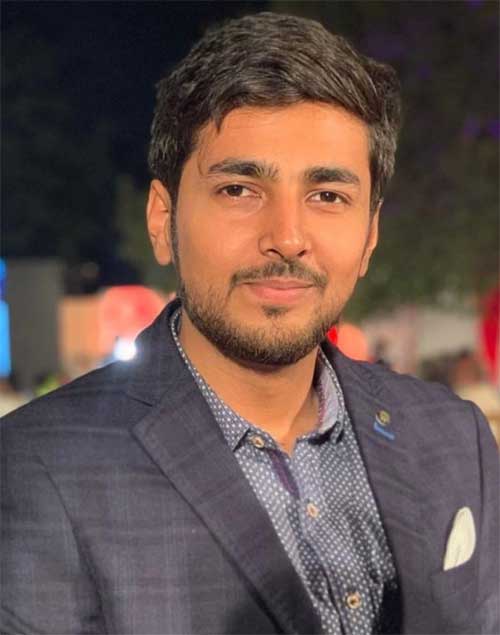 Activities in Beijing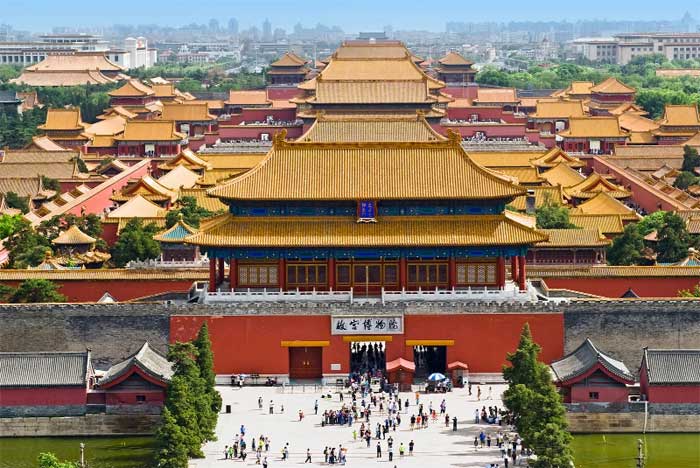 So the second day begins and we get to meet our second Guide Zhang Hongjun (Mr Jason) who is very much helpful and caring and is very fluent in speaking English and carries excellent knowledge of history, political affairs. He literally had all answers to the questions posed by the delegation members.
As Chinese are very much punctual so he arrived before time and also suggested us to care for the time provided and count it 5 minutes earlier so we had to wake up early to have the breakfast in the hotel lobbywhere there was a huge variety of different dishes in the buffet, but as I am not a breakfast person so I avoided maximum.
All members were gathered and had their meals so they can carry on with the itinerary for the day which had Forbidden City and Peking University so as I was the only one who has visited these places before back in 2016, therefore, I wasn't that much excited as I know one have to walk miles in order to see these places and wait in huge queques.
Incomplete Visit of Forbidden City
On our way to Forbidden City we could see a huge queque lined up for their visit, so after we got off the bus and proceeded to visit we were stopped by the security for our visa category that had mentioned 'Journalist visa' on them due to non-availability of the official invitation later and trying multiple times to insist the security to let us through but they refused and apologized as they didn't have any authority to let us through the security.
The place is a huge palace and one can see the roads from one end is closed in order to accommodate the pedestrians and is very well organized and clean as cleanliness can be seen in every part of China.
Though I personally didn't want to walk that much but I was feeling sad for the other members of the delegation as they didn't get to see the Forbidden City. So we took a few memorable portraits and a few with some Chinese people who were giving us smile while passing by and that literally made me feel acknowledged that Chinese does carry peace and love for Pakistanis and left for our lunch onwards.
Lunch at Peking Chamber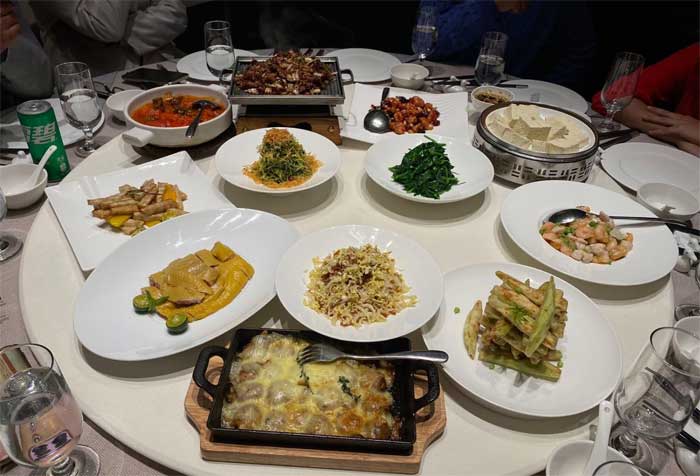 Our guide then took us to Peking Chambers, which is a famous restaurant in Beijing for Duck meat. We along with our guide and Ms. Tong had our lunch served having multiple variety of dishes and got along with eating while a few of the delegates chose to follow the tradition and ate with chopsticks instead of basic forks and knife.
Jawed Ahmad later on sang a few songs and poetry which we all appreciated and enjoyed our lunch with it. The place had a variety range of duck meat and had a long waiting time as well but due to existing booking we got the place right away and the food was served that was done under the coordination of Ms. Tong, we all had a great time!
Visit to Peking University (China's Leading University)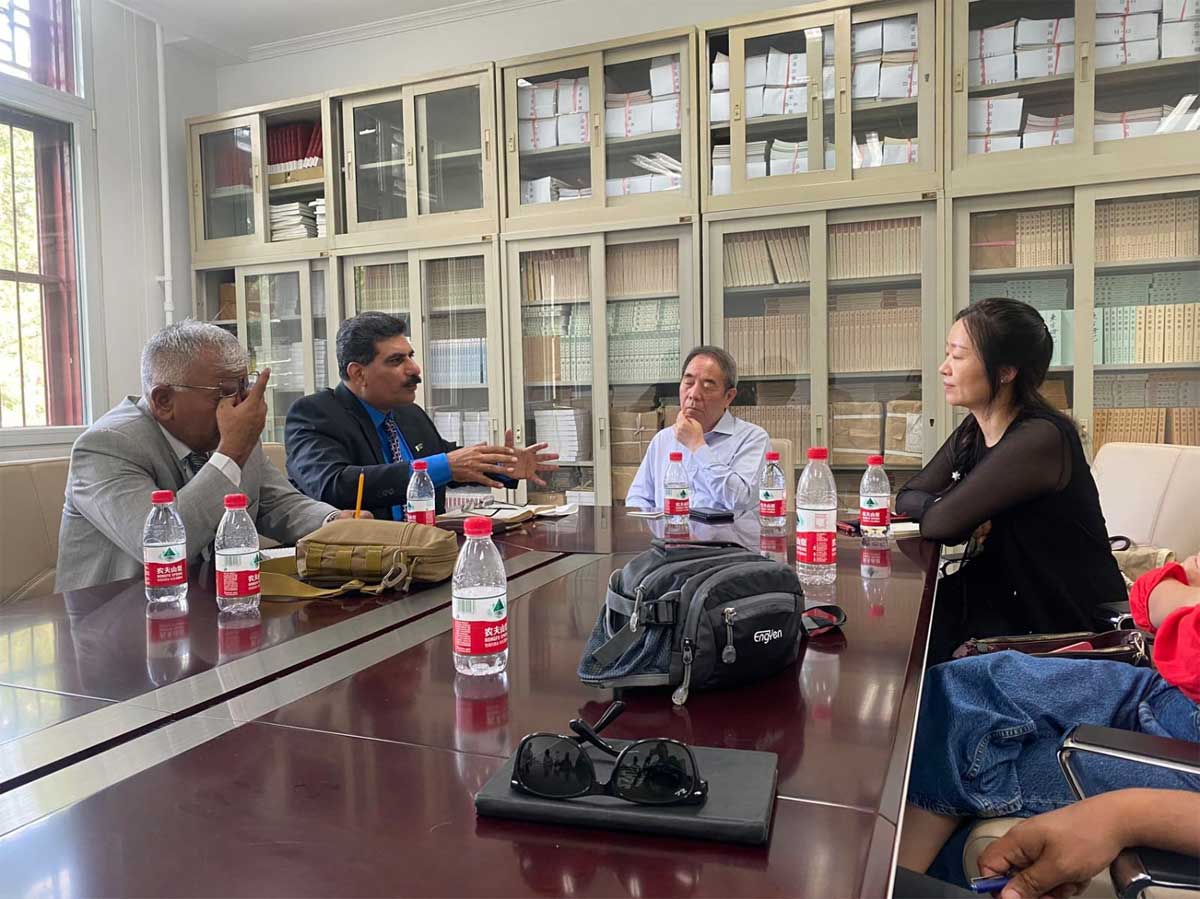 Our delegation then reached its next destination where we had been aligned with the Chinese Urdu Scholars and Students. Professor Tang Mengsheng along with a female teacher with an Urdu name of Tahira who had three female students similarly named as Aafia, Kainat and Qudsia. There we got to talk to them in Urdu throughout. They showed us around their university campus which was huge and cover a drastically large landscape and seems to had carrying a city within itself, where we had a Question-Answer session with the Professor who told us that he once checked his entries and it showed 180+ entries to Pakistan, as usual the Urdu discussion changed into political discussion and I was really impressed by the suggestions and knowledge the professor had and he didn't even lag once while speaking Urdu and facts, it was as fluent as it would be communicated with any Pakistani who speaks Urdu.
The Professor told us that he has been conferred with Sitara-e-Imtiaz by the Pakistani Government as well. Once we started communication with the female students they were very energetic and interested in knowing Pakistan even more beyond just learning Urdu language and told us Chinese and Pakistanis have many things in common in the young generation.
Overall it was an intensive experience and the Professor gave us his books as a souvenir and he also told us that he remembers when back in the 80's Chinese economy was below Pakistani economy where he remembers rough figures of per capita of China to be 160 and Pakistani were 240 and how Pakistani helps brining Chinese people to learn more about business and helped and that is also one of the reason of this friendship to be that much stronger and this bond can never be broken and replaced.