Thanks to the graciousness of Dr. Seid Talebinia, the Cultural Counselor and Director of the Iranian Cultural Center in Karachi, three journalists embarked on a week-long journey to the Islamic Republic of Iran from July 9th to 16th, 2023. Our delegation included the renowned senior journalist, Scholar and author, Nazir Leghari, Former Group Editor Daily Jang who currently serves as the President of Bol TV, and Owais Rabbani from GTV, alongside myself, Manzar Naqvi.
Before our departure, we were privileged to have Zain Naqvi from the Iranian Consulate Karachi join us as our translator, proficient in both Farsi and Urdu. Zain had arrived a week prior and met us at our hotel in Tehran. Originally, our visit was scheduled from July 2nd to July 9th, with all arrangements made by Iranian authorities, including confirmed bookings for our planned visits. However, due to scheduling conflicts on my part and Nazir Leghari's, the trip was delayed by a week. Unfortunately, this led to the regrettable consequence of missing the significant opportunity to visit Mashhad and pay respects at the Roza-e-Imam Raza (AS). Although I had previously visited Mashhad and Nishapur twice, missing Ziarat-e-Roza Imam (AS) during this visit left a deep sense of regret.
On Sunday morning, July 9, 2023, we arrived at Imam Khomeini Airport in Tehran. With expedited immigration procedures, thanks to the courteous authorities, all necessary formalities were efficiently completed within an hour. Mr. Muhammad Reza Shabani from the Foreign Affairs Ministry of Iran received, welcomed and inform us that he is our program manager for the visit. He then escorted us to the elegant Parkway Hotel in Tehran, where we arrived at 5 AM.
After a few hours of rest, we set out to explore the city. Given the restrictions on popular communication platforms such as WhatsApp and Facebook in Iran, staying in touch with our homes and offices proved challenging. To overcome this, we sought the assistance of the hotel's receptionist to obtain Iranian mobile phone SIM cards. The receptionist efficiently guided us through the process and returned our passports, which the hotel had taken upon check-in.
With our passports back in our possession, we ventured to the nearest recommended location to obtain Iranian SIM cards. After about two hours, we successfully acquired Iranian cell numbers along with the necessary internet packages. However, we still encountered issues with WhatsApp not functioning. The mobile phone salesman suggested downloading a VPN, a task we found challenging due to our limited familiarity with technology. Fortunately, the salesman arranged for someone to assist us with the VPN download, albeit for a fee.
Finally able to connect with our homes, we returned to the hotel to express our gratitude to the helpful receptionist. Later, we were joined by Mohamad Reza Shabani, who treated us to a delightful lunch at the Parkway Hotel restaurant. Following the meal, he took us to one of Iran's most famous landmarks, the Milad Tower and International Convention Center in Tehran.
The Milad Tower in Tehran, Iran, is a prominent and versatile facility standing at a remarkable height of 435 meters, ranking among the world's tallest towers.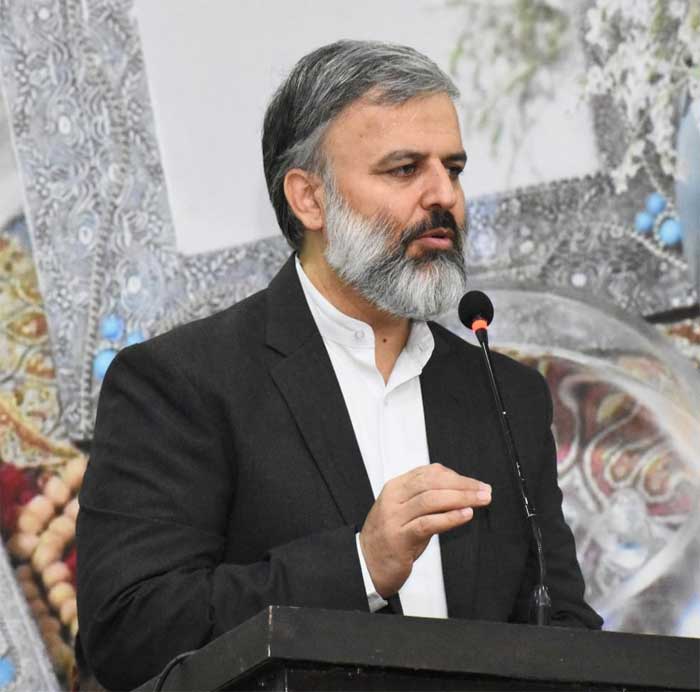 This tower houses the Milad Tower International Convention Center, which provides state-of-the-art facilities for hosting international events, conferences, exhibitions, and trade shows. It offers modern amenities and advanced audiovisual technology, creating a spacious and versatile venue for both business gatherings and cultural events. Moreover, the tower's observation deck offers breathtaking panoramic views of Tehran, attracting tourists and locals alike. The Milad Tower International Convention Center symbolizes Iran's modernization and commitment to hosting world-class events.
Designed by the architectural firm Company Bonyad Maskan-e Shahrvand-e Tehran, the construction of Milad Tower began in 1997, and it was completed and opened to the public in 2008. This iconic tower, also known as Tehran Tower, rapidly became a symbol of Iran's modernity and vision for the future. While initially focused on telecommunications, the tower later expanded to include an International Convention Center, enabling it to host a wide range of global events.
Milad Tower's design draws inspiration from traditional Persian architecture, featuring intricate patterns and motifs that reflect Iran's rich cultural heritage. Its unique six-petal-shaped base, resembling a blooming flower, serves both aesthetic and structural purposes.
The tower encompasses multiple floors, with the International Convention Center occupying several of them. This convention center seamlessly blends contemporary and traditional design elements, creating a welcoming and professional environment for various events.
The Milad Tower International Convention Center stands as a symbol of Iran's progress and openness to the world. With its impressive design, world-class facilities, and pivotal role in hosting global events, it continues to strengthen international relationships, promote cultural exchange, and contribute to Iran's socio-economic growth.
In a groundbreaking display of art and science, Iran's iconic Milad Tower has become the home of a unique and awe-inspiring exhibit: a floor adorned with lifelike wax sculptures of renowned dignitaries of Iran. This ambitious project aims to celebrate the country's history, culture, and the impactful contributions of its distinguished personalities, while also highlighting the importance of vaccination in safeguarding the nation's health.
Milad Tower, a symbol of modernity and innovation, was chosen as the perfect venue for this extraordinary exhibition. The tower's observatory, which offers panoramic views of Tehran, has been transformed into an artistic haven dedicated to commemorating Iran's luminaries and promoting the message of immunization.
The Art Gallery of Milad Tower is home to wax sculptures of renowned personalities who have made significant contributions to Iran's Islamic revolution and various fields, including science, literature, and sports. Among these figures is Shaheed General Qasim Sulemani, an Iranian military officer who served in the Islamic Revolutionary Guard Corps and commanded the Quds Force until his assassination in 2020
The Vax Sculptures exhibit is the result of a collaboration between prominent Iranian artists, historians, and healthcare experts. The sculptures were painstakingly crafted using wax, a type of advanced synthetic material that closely mimics the human form. Each dignitary's likeness was sculpted with incredible attention to detail, capturing their distinct features and personalities.
The exhibit features a diverse array of historical and contemporary figures, ranging from influential leaders and scholars to artists, scientists, and humanitarians. Among the dignitaries immortalized in wax are: o Cyrus the Great – The founder of the Achaemenid Empire, known for his vision of human rights and religious tolerance. o Avicenna (Ibn Sina) – A brilliant Persian polymath and philosopher whose contributions to medicine and philosophy shaped the world's intellectual history. o Fatemeh Karroubi – A prominent advocate for women's rights and social justice in modern Iran. o Mohammad Reza Shajarian – The legendary vocalist and master of traditional Persian music. o Anousheh Ansari – The first Iranian woman to travel to space and a successful entrepreneur. o Shirin Ebadi – Nobel laureate and human rights activist, known for her efforts to defend democracy and women's rights. o Ali Javan – The physicist and inventor who co-invented the gas laser. Each sculpture is accompanied by informative plaques detailing the dignitary's significant achievements and contributions to Iran's cultural, scientific, and societal landscape. Moreover, the exhibition's layout takes visitors on a journey through Iran's history, from ancient times to the present day.
However, the Vax Sculptures exhibit is more than just an artistic showcase. It also serves as a powerful advocacy campaign for vaccination, particularly in the context of public health emergencies. Throughout the exhibit, information about the importance of immunization, its role in preventing diseases, and the impact it has on public health is presented to visitors.
In a world still grappling with the effects of the COVID-19 pandemic, the Vax Sculptures exhibit takes on additional significance. It stands as a symbol of Iran's resilience in the face of health challenges and underscores the nation's commitment to science, art, and preserving the memory of its most influential figures.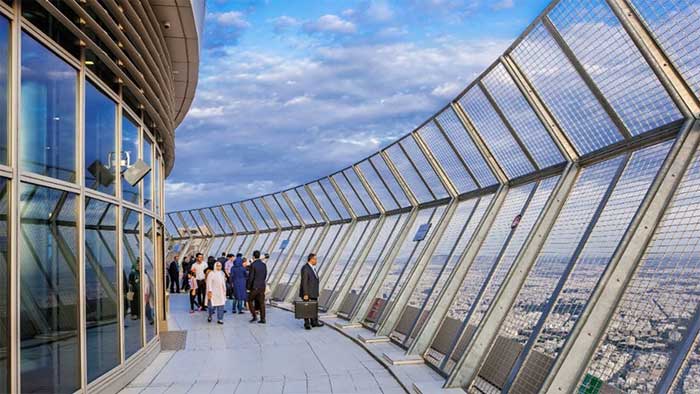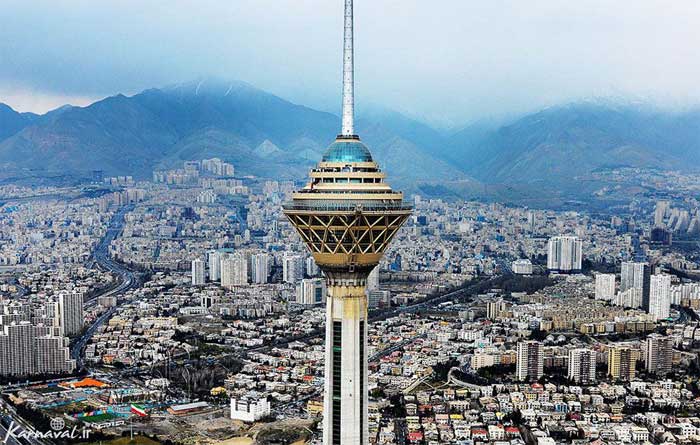 The Vax Sculptures of Renowned Dignitaries of Iran exhibit at the Milad Tower is expected to be a prominent attraction for both locals and international visitors, drawing attention to the country's rich cultural heritage and its dedication to safeguarding public health. As art and science converge on this unprecedented platform, the display is set to leave an indelible impression on all who have the privilege of experiencing it.
My esteemed friend and esteemed travel partner for this visit, the honorable Mr. Nazir Leghari, is a renowned journalist from Pakistan and the author of several books. During our seven-day journey, he crafted 55 captivating episodes, which he later compiled into a book in Urdu, chronicling our tour in exquisite detail. Mr. Leghari eloquently captured the beauty and history of each place we visited. With his gracious permission, I am delighted to announce that I will be translating various parts of his invaluable literary gems into English and featuring them in my writeup on this remarkable trip to add your esteemed knowledge.
Now starting with titled "Milad Tower and Iranian Culture," I presenting to you Mr. Leghari's English version of his write-up, showcasing how he elegantly narrated our journey in his own distinctive style.
Milad Tower and Iranian Culture"
Milad Tower is located approximately 10 kilometers from Hotel Parkway, but for weary travelers, this distance felt longer than expected. Despite arriving from the airport and being tired, there's a unique comfort in car journeys when you're not in a hurry. During the brief journey, there were several stops, and after each stop, there was a refreshing feeling and a glimpse of the outside world.
I didn't have any memories of Milad Tower from my previous visit to Tehran. Now, wherever you stand in Tehran, Milad Tower is visible from all directions. It reminded me of how the Habib Bank Plaza building in Karachi wasn't complete when I first came from my village to Karachi. However, when my family permanently moved to Karachi a few years later, the Habib Bank Plaza building and the mausoleum of Quaid-e-Azam in Karachi were visible from any part of the city.
We reached near Milad Tower, which is built on an area of approximately 1.6 million square feet. It is constructed in a circular manner, similar to other major communication towers in the world. I have seen the Berlin TV Tower, the Burj Khalifa in Dubai, and the Eiffel Tower in Paris, but seeing Milad Tower in Tehran is a new and unique experience.
We got off the car and saw the number 435 prominently displayed. We were intrigued by this number and its connection to the tower's height. Dr. Qaisar Abbas explained to us in Seraiki that Milad Tower's height is 435 meters, hence the name Café 435 in reference to the tower's height.
We proceeded further. On both sides, there is a shopping area where Iranian carpets and beautifully crafted paintings are displayed. Children are attracted by a large play area with various rides. Right in front, there are automatic mannequins. People use the mannequins on the right to go up, and the mannequins on the left to come down. Beautiful, sturdy escalators lead to the upper and lower levels for those who prefer to walk. Similar long escalators are used to reach the platforms of the Piccadilly Tube in London.
Now, we were on a long double-decked walkway. There are water channels on both sides. The view includes a vast area with plush carpets, small and large trees, plants, benches for sitting, and, on the upper side, the hills of Tehran, which I had seen covered in glistening snow during the winter season.
We continued on the walkway towards the central building of the tower. On this walkway, there are beautiful arches overhead that appear as if they were drawn with a bow and arrow by an expert archer, forming a perfect semi-circle.
We entered the tower's courtyard from the open walkway. In the lower part of Milad Tower's central building, there are shopping areas, conference halls, and business offices. We also saw ATM machines in front. Reza Shabani quickly took out an ATM-like card and began using it. It seemed like they had bought tickets for us to go up to the tower's 290-meter-high platform via the tower's lift. Now, a new phase of hospitality and grandeur had begun.
We all boarded the lift, which covers a distance of seven meters in just one second. In this way, the lift takes us to the tower's upper level, 290 meters above, in approximately 41 seconds, almost a minute before reaching the rest of the tower's height, which is not accessible to the public.
Here, we arrived on a wide circular walkway with red rugs covering the entire path. At various places, there are comfortable sofas for those who need to rest for a while before continuing their sightseeing adventure.
Outside this walkway, there are transparent glass windows, and on the other side of the glass, sturdy steel bars are built, making it look like someone has drawn a semi-circle with a bow and arrow without any obstacles. The view of Tehran's hills and city from this height is magnificent.
To the southeast of the tower, there is a counter where you can buy tickets for adventures, such as hanging on a harness in open space. You can also swing in the air at another spot. Some other adventure games can be enjoyed here, but we, as responsible adults, did not engage in these thrill-seeking activities.
In conclusion, visiting Milad Tower in Tehran was a unique experience, offering breathtaking views of the city and the surrounding landscape. The tower's design, facilities, and panoramic views make it a must-visit destination for anyone traveling to Tehran.
The construction idea of Milad Tower, spread over an area of one lakh 54 thousand square meters, first came about during the era of the former Shah in 1970. However, it remained a dream of the Shah's supporters. After 18 years of the Iranian Revolution, construction work on Milad Tower began. The tower, initially associated with the Shah's birth, was renamed Milad Tower on the occasion of Ayatollah Khomeini's centenary birth, and it took eleven years for its construction to be completed, finally finishing in 2008.
We have ventured into this wonder house of Milad Tower, where sculptures of Iran's famous historical figures are on display. These sculptures resemble those found in museums like Madame Tussauds. It feels like these statues might come to life any moment. This wonder house is another attraction in itself. I have visited similar wonder houses in Amsterdam and Berlin, but the presence of such an attraction in an Asian country was a pleasant surprise for me.
The first sculpture that catches your eye in this wonder house is that of General Qasem Soleimani, who was targeted by the United States in Iraq three years ago. I was in London at the time, and this news was the biggest breaking news of the day. He was the commander of the Quds Force and was targeted at Baghdad's international airport. He had played a central role during the 2006 Lebanon-Israel war. Throughout that conflict, the Israeli army could not enter any part of Lebanon, and the Israeli Navy suffered significant losses in naval battles.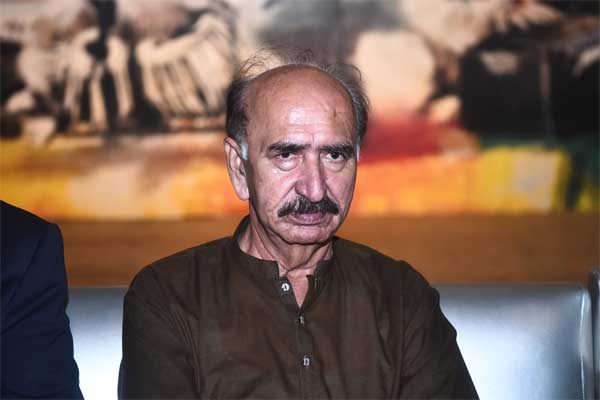 In this museum of wonders, there are sculptures of many Iranian scientists, engineers, professors, poets, and politicians. Another noteworthy sculpture is that of Ali Akbar Hashemi Rafsanjani from the days of the Iran-Iraq war. In this sculpture, Rafsanjani is wearing his distinctive green robe, a white turban, and a white sash, seated on a chair. There are also several images hanging on the wall at this spot, and a poem in Persian is displayed, highlighting Ali Akbar Hashemi Rafsanjani's virtues and qualities.
Here, each sculpture represents some notable figure. I didn't come across sculptures of Ayatollah Khomeini or the current Supreme Leader, Ayatollah Khamenei. Two sculptures here stand out, and they are placed in separate cabins. One is Ibn Sina, also known as Avicenna, often referred to as the "Father of Medicine."
He was born more than a thousand years ago in Afshana, Iran, around 980 AD. His brilliance influenced people from his time onwards and beyond, making him known as Sharaf al-Mulk, Hujjat al-Haq, and Al-Sheikh al-Rais.
Ferdowsi, on the other hand, can be likened to Homer of Greece and Virgil of Rome, if not to a certain extent greater. Ferdowsi laid the foundation of modern Iranian civilization and revived ancient Persian culture with his poetry. I said to Mr. Manzar Naqvi, "The Iranian Revolution may have ended the rule and tyranny of the Shah of Iran, but it did not erase Iran's history, culture, and civilization. When I see the sculptures of Ibn Sina and Ferdowsi, at least I feel that way."
Here we are, struggling to erase every sign of our culture, civilization, and history, as if before independence, there was no culture or civilization here, and it seems as if there was no history either.
(To be Continued)