First Day of 3-Member Journalists' Delegation in Tehran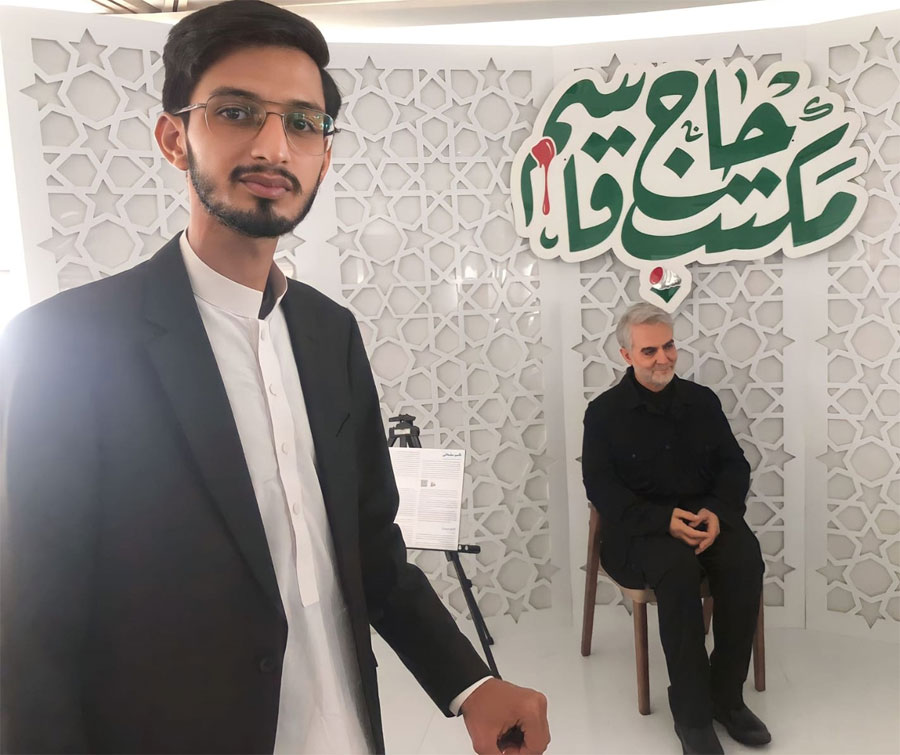 The pilot of Tehran Air, operating flight number IR-813, announced at 2:55 AM on Sunday, July 9, 2023, that we are landing at Tehran Airport, where the local time was 2:55 AM and the temperature was 31 degrees Centigrade. Our three-member journalists' delegation will be on Iran's visit till July 16, 2023. The delegation, besides myself, includes the esteemed Pakistani journalist Nazir Leghari, President of Bol Group, and Owais Rabbani from GTV. This visit is courtesy of the Iranian Cultural Center in Karachi. The Director of ICC, Seid Talebinia, accompanied us on the flight from Karachi to Tehran.
After completing the immigration process on a priority basis and with due respect, all the necessary formalities were completed within an hour at Tehran Airport. Muhammad Reza from the Foreign Affairs Ministry of Iran received and welcomed us. He informed us that he is our Program Manager for this visit and took us to a beautiful hotel in Tehran called The Park Way. We arrived at the hotel at 5 in the morning.
After having lunch at the hotel, our first visit was to the Milad Tower and International Convention Center. Reza from the Foreign Office accompanied us, along with two interpreters who could translate from Farsi to Urdu. One of them was Zain Naqvi, who is currently serving at the Iranian Cultural Center in Karachi and had arrived in Tehran a week before us. The second interpreter was Dr. Qaisar Abbas, who has been living in Tehran for the last 10 years and completed his PhD in Tehran. Muhammad Reza had extensive knowledge and provided detailed information about each place we visited today.
Milad Tower International Convention Center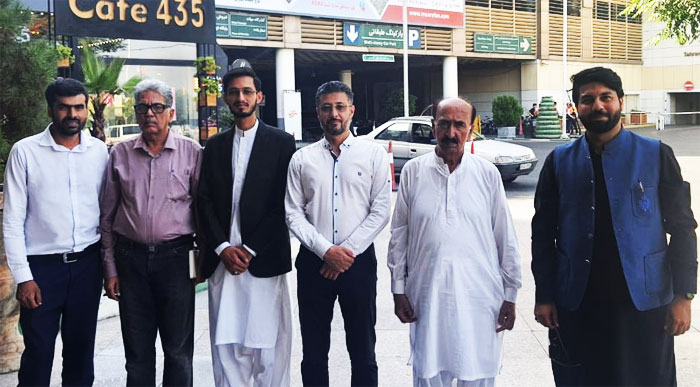 Milad Tower International Convention Center is a prominent landmark and multi-purpose facility located in Tehran, Iran. Standing at a height of 435 meters, it is one of the tallest towers in the world. The convention center within the tower offers state-of-the-art facilities for hosting various international events, conferences, exhibitions, and trade shows. Equipped with modern amenities and advanced audiovisual technology, it provides a spacious and versatile venue for business gatherings and cultural events. The tower's observation deck offers panoramic views of Tehran, attracting tourists and locals alike. Milad Tower International Convention Center serves as a symbol of Iran's modernization and its commitment to hosting world-class events.
In the Art Gallery of Milad Tower, wax sculptures of different important personality who served for Iran in the Islamic revolution and other areas like science, literature, sports etc. include Shaheed General of Iran Qasem Soleimani, an Iranian military officer who served in the Islamic Revolutionary Guard Corps. From 1998 until his assassination in 2020, he was the Commander of the Quds Force, an IRGC division primarily responsible for extraterritorial and clandestine military operations.
Aab-o-Atash Park and Tabiat Bridge
Our second visit for Sunday was Aab-o-Atash Park and Tabiat Bridge, which is a picturesque park and bridge that has become a popular recreational destination for locals and tourists alike. The park is adorned with lush greenery, beautiful flower beds, and scenic walkways, providing a serene escape from the hustle and bustle of the city.
The Tabiat Bridge, which stretches across a tranquil pond, adds a touch of architectural elegance to the landscape. Visitors can stroll along the bridge, enjoying the peaceful ambiance and panoramic views of the park. The Aab-oAtash Park and Tabiat Bridge offers a tranquil oasis in the heart of Tehran, inviting individuals and families to relax, unwind, and reconnect with nature.
Boostan-eKitab Tehran
Our last visit of the day was Boostan-e-Kitab, which is a renowned bookstore and cultural hub for book lovers. It is a vibrant and bustling space where literature enthusiasts can immerse themselves in a world of knowledge and imagination. Boostan-e-Kitab offers an extensive collection of books, covering a wide range of genres, including literature, history, philosophy, science, and more. The bookstore provides a welcoming and cozy atmosphere, inviting visitors to explore its shelves, discover new titles, and engage in intellectual discussions. In addition to its vast selection of books, Boostan-e-Kitab often hosts book signings, author talks, and literary events, fostering a sense of community and promoting a love for reading. It serves as a haven for bibliophiles in Tehran, encouraging a deep appreciation for the written word and the power of ideas.
At the second floor, various things belonging to science and technology especially for the next generation knowledge and training were displayed. At the one place, we saw a room where a robot makes sketch of the visitor who sits the chair before the robot.
Museum of Islamic Revolution Iran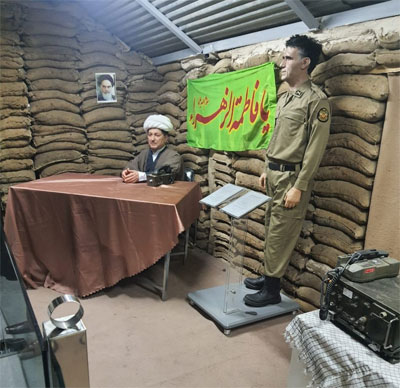 Our third visit was amazing which was for The Museum of Islamic which is a significant cultural institution that showcases the history and legacy of the Islamic Revolution of Iran. The museum serves as a tribute to the revolution's leaders, martyrs, and the struggles of the Iranian people. It houses a vast collection of artifacts, photographs, documents, and multimedia exhibits that depict the events leading up to the revolution and its aftermath.
Visitors can explore the museum's galleries to gain a deeper understanding of the revolution's ideological, social, and political aspects. The Museum of Islamic Revolution in Tehran stands as a testament to Iran's rich history and the enduring impact of the Islamic Revolution on the nation. At the end of visit of this Museum we crossed artificial Pul-e-Sirat and enter in the Janatul Firdous where replicas of Roza Imam Hussain (A.S) and Hazrat Abbas (A.S) were placed.
We will cover this Islamic revolutionary museum in details after reaching back Karachi.