NAB Prosecutor General Syed Asghar Haider resigns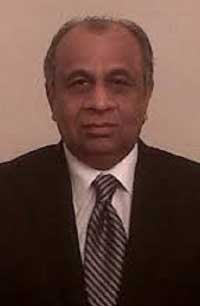 National Accountability Bureau's (NAB) Prosecutor General Justice (Retd) Syed Asghar Haider has resigned from his post citing "personal engagements", during the week.
According to sources, the Prime Minister's House has received the resignation of Asghar Haider, whose term of office was due to end in February 2024.
The sources revealed that the NAB had completed its investigation into the 190 million pounds scandal and a reference in this was due to be submitted in court his month. But now the NAB cannot file the reference without Prosecutor General's approval, the sources added.
Without the prosecutor general, the holding of executive board meeting and approval of cases were also now hanging in the air.
The Prosecutor General's nod was also a must for restoration of cases following striking down of NAB amendments law by the Supreme Court.
It may be recalled that the previous PTI government had granted three-year extension in service to Asghar Haider through promulgation of an ordinance.
Pakistan keen to deepen bilateral relations with US: Shahid Ashraf Tarar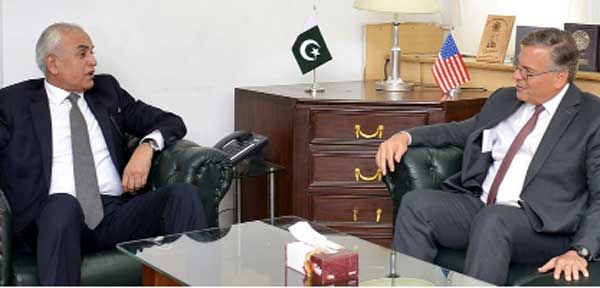 Caretaker Federal Minister for Communications, Railways, and Maritime Affairs Shahid Ashraf Tarar has said that US-Pakistan bilateral relations go back a long way and this relationship has evolved from security to other fields such as trade and investment, science and technology, Climate Change and sustainable development and education.
This was stated by him during a meeting with US Ambassador to Pakistan Donald Blome, here during the week.
He expressed his profound desire to deepen the relations based on development cooperation.
He affirmed that Pakistan has been benefitting from General Electric Locomotives provided by the US to Pakistan Railways, and based on its vitality, another order has been placed recently.
Shahid Ashraf Tarar said that Karachi-Peshawar Railway line has been affected by floods at certain vulnerable points and US can cooperate with Pakistan Railways to reclaim these vulnerable tracks and secure them from future floods.
He further apprised that Pakistan has entered into successful international agreements in Gwadar and is further attracting foreign investments from global partners.
The US Ambassador said on the occasion that the focus has shifted from Pakistan's bordering and tribal areas to flood-affected areas of Northern Sindh and South Punjab. Furthermore, possibilities are being explored for provision of clean drinking water and rehabilitation of damaged infrastructure in these areas.
Donald Blome expressed that Pakistan has an excellent opportunity to attract foreign investments in the wake of diversification of industries and businesses into South-Asian economies.
He said American International Development Finance Cooperation has expressed its eagerness to make large-scale investments in Pakistan. In this regard, US is ready to help Pakistan create a business-friendly environment to boost investments.
Kazakh Ambassador arranges Press briefing on 'Economic Course of a Just Kazakhstan'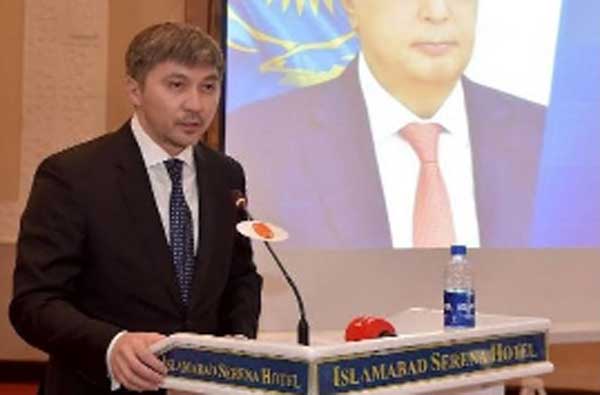 Ambassador of Kazakhstan Yerzhan Kistafin arranged a Press briefing to discuss various aspects of the state of nation address of President Kassym-Jomart Tokayev titled "Economic course of a Just Kazakhstan" at a local hotel, during the week. The ambassador shared with the audience some salient features of the Presidential address.
Ambassador Kistafin said that the president mentioned in the address that after the spring elections, the number of parties in Parliament increased, and the composition of MPs changed significantly. The fractions representing political parties, as well as single-mandate MPs, have actively engaged in work, initiating many relevant bills and raising important issues concerning the country's development.
Parliamentarians have also been busy during the summer months. In just two months, they visited over 1,200 settlements and met with voters to become acquainted with the situation on the ground. I express my sincere gratitude to everyone for their fruitful efforts. I am confident that the pace of work will increase even further during this new session.
The President also said that salaries of teachers have doubled since 2020. Medical professionals have also seen significant salary increases, and their incomes now exceed the national average. Citizens have been afforded the opportunity to access part of their pension savings, a move that has positively impacted the well-being of nearly one million people, enabling them to address their housing needs. Within the framework of the "Comfortable School" project, around 400 schools are slated for construction.
The president also talked about the global economy and said, it is essential to recognize that most countries are also advancing. Today, we are witnessing fundamental shifts in the global economy and the international division of labor. The pace of technological innovation is accelerating, and competition for resources is intensifying globally. Issues such as climate change, food security, and sustainable demographic development have moved to the forefront. In summary, humanity has entered a new era characterized by unprecedented challenges and radical changes.