A Legacy of Leadership and Philanthropy
In Memoriam of Mr Rafique Dawood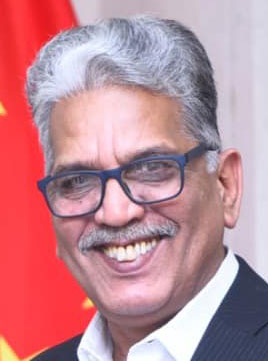 It is with heavy hearts that we remember and pay tribute to the remarkable life of Rafique Siddique Dawood, who passed away on August 19, 2022. Rafique Dawood's departure has left a void in our lives that cannot be easily filled. He was more than a friend, more than a colleague; he was a beacon of wisdom, a guiding light, and a true embodiment of excellence.
Rafique Dawood's presence was always accompanied by a sense of genuine advice and insightful guidance. His impact was not only confined to formal meetings or official settings; it extended to the countless casual discussions where his words resonated with depth and wisdom. His ability to engage in conversations that were both interesting and informative was a testament to his vast knowledge and keen intellect.
As a businessperson, Rafique Dawood stood out as an astute visionary. His entrepreneurial spirit was a driving force behind his success, and his strategic vision and foresight were instrumental in shaping his ventures into thriving enterprises. He laid the foundations for his businesses with meticulous planning, even going so far as to establish a succession plan that would ensure the continuity of his efforts. Though his untimely departure left a void, the seeds he sowed will continue to flourish and strengthen over time.
Humility was a defining trait of Rafique Dawood's character. While his professional achievements spoke volumes about his hard-headed determination, his interactions with others revealed his soft-hearted nature. He was a warm and pleasant companion, someone who radiated positivity and made every encounter memorable.
Pakistan has lost not only an accomplished businessman but also a philanthropist with diverse interests that spanned the community. Rafique Dawood's contributions to society were invaluable, leaving an indelible mark on the hearts of those he touched. His legacy as a corporate hero will be remembered for generations, as he exemplified how unwavering determination and relentless hard work can lead to success in any endeavor.
A pivotal aspect of Rafique Dawood's legacy is the inspiration he instilled in his children. His son Ayaz Dawood is a true businessman and key leader in and pillar of the financial community in Pakistan. Following her father's trailblazing legacy, his daughter Tara Uzra Dawood has made her name in business and family not just in Pakistan, but around the world. Rafique Dawood defied conventions by encouraging her to pursue her passions in a time when female leadership was scarce. She continues to uphold her father's ideals, becoming a beacon of empowerment for countless women in Pakistan and around the world. His legacy lives on through her remarkable journey.
Rafique Dawood's life was a testament to the finer things in life: his taste, his warmth, and his unyielding optimism. His journey took him to Harvard, where he became the first MBA graduate from Pakistan, further exemplifying his dedication to excellence. A loving father, a devoted husband, and a caring friend, Rafique Dawood's gentle and soft-spoken nature left a lasting impression on all who crossed his path.
In the face of adversity, Rafique Dawood's strength was unwavering. He faced challenges head-on, emerging with renewed determination to establish new businesses after his return from Canada. His resilience serves as an inspiration to all who knew him.
Rafique Dawood's commitment to bettering society was a driving force in his life. His compassion for others and his desire to create a better world were reflected not only in his actions but also in the footsteps of his Family and children His wife Hamida, son Ayaz Dawood, and daughter Tara Uzra Dawood, have inherited his outstanding qualities, continuing his legacy of leadership and philanthropy.
As we remember and honor Rafique Dawood, let us also celebrate the enduring legacy he leaves behind. His contributions to the business world, his dedication to philanthropy, and his role as a loving father and friend have left an indelible mark on our lives. As we reflect on his remarkable journey, may we be inspired to continue his mission of making the world a better place for all.
May God bestow eternal peace upon his departed soul. Kindly recite a Surah Al-Fatiha for the Esal-e-Sawab of the soul of our dear friend, Rafique Dawood.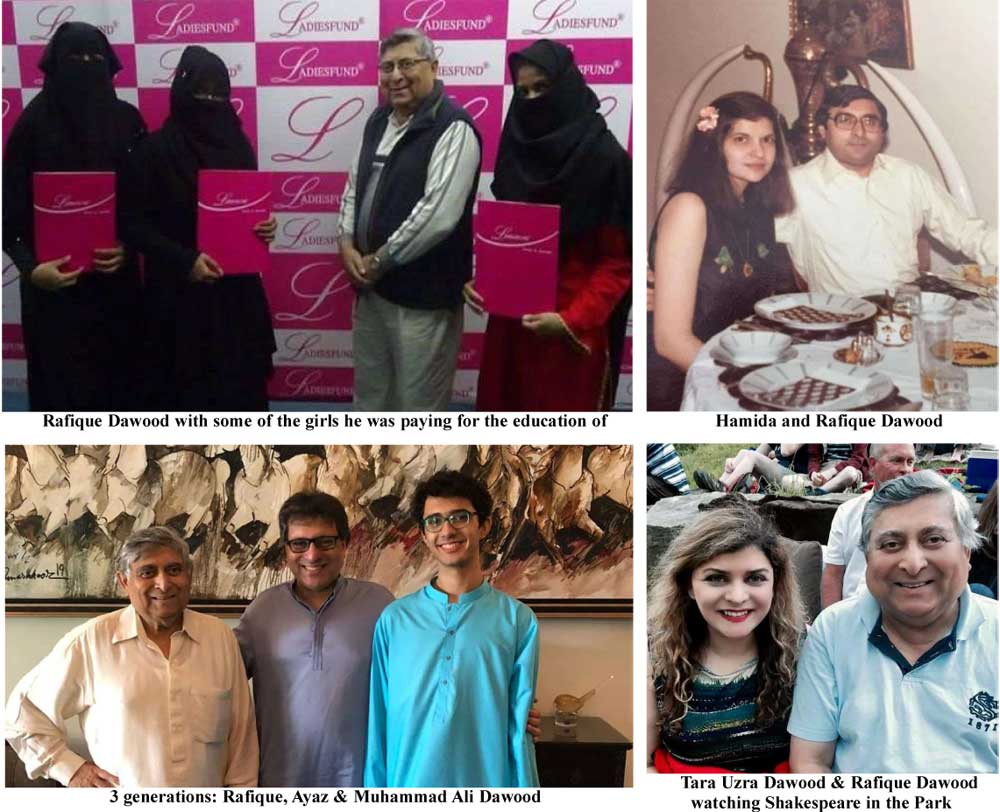 MESSAGES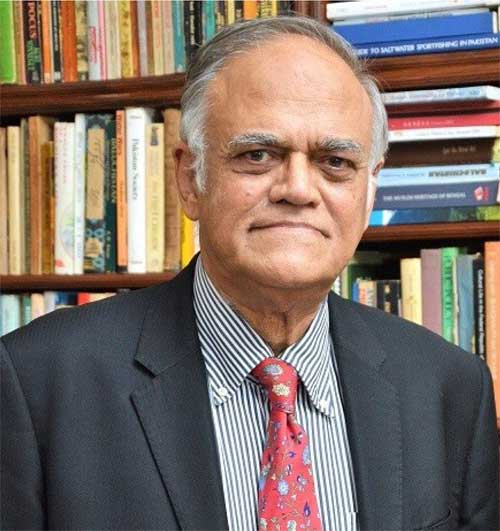 When I received in New York during a brief visit there in 2022, the shocking news of Rafique Dawood's demise in Karachi, the 11,690 kms in between
instantly shrank as if only a couple of feet lay between us . His ever-distinct smile, his lively eyes, his blend of scepticism and optimism, his consistency of friendship and friendliness spanning over the half century during which we knew each other all came vividly alive, and present, even as one knew that he, alas, was gone forever.
Humility was a hallmark of his character and demeanour . As an entrepreneur , clearly hard-headed. As a fellow-being, soft-hearted. Whether in Toronto or on I.I Chundhrigar Road, be it as an overseas Pakistani who always had his heart in his home-country or as a returnee quietly building and reaching new heights, Rafique remained self-effacing and under-stated.
Back in the early 1980s one recalls his thoughtfulness in especially inviting me to his home to meet the visiting American giant of basketball , Karim Abdul Jabbar. The stark contrast in physical height between host and guest dissolved in the simplicity, honesty and grace with which both conversed — with each other, and with a rapt intruder like myself.
In more recent years it was a privilege for me to respond with modest support when he needed to visit New Delhi and, from Karachi, I was able to introduce him to a friend in media, senior Member of the Rajya Sabha, Vijay Darda: who later recalled meeting Rafique with exceptional pleasure, and was struck by Rafique's gentlemanliness and courtesy.
He was blessed with a wife like Hamida, equally distinct in her quiet persona and charm. Together, as parents of Ayaz and Tara Uzra, they fostered two endearing examples of outstanding young Pakistanis devoted to the progress of our complex, troubled yet potentially prosperous country.
In 2021, Rafique, with Tara Uzra's meticulous attention to detail, insisted on hosting a quiet, exclusive, delicious dinner for Shabnam and self at their family home in Clifton. That was a truly memorable evening, imbued with his warmth and camaraderie.
Though we have lost a caring, compassionate human being, his legacy of values and mores will endure in his daughter and son, even as Hamida bears the loss of her spouse with quiet dignity.
Up in Heaven, Rafique is surely smiling!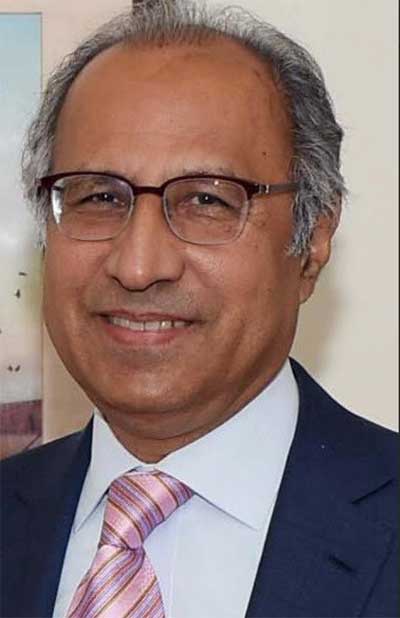 We were very saddened to hear about Rafique Dawood Saheb. He was so accomplished, dignified, gracious and generous. He set high standards and strived to fulfill them. He was well liked and respected by all. And of course he was so proud of you. Nadene and I remember fondly the dinner we had together and cannot believe he is no longer with us. May Allah accept his good deeds and grant him paradise. May Allah also give Sabr to your mother, and the entire family and you have the capacity and motivation to InshaAllah you carry his legacy on. If there is anything we can do please let us know. Love and regards.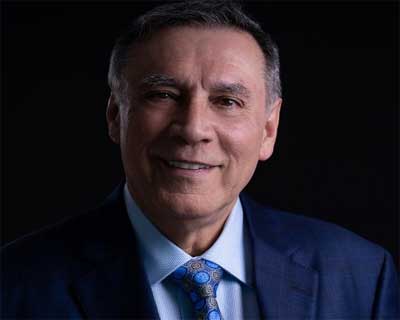 On the occasion of the first anniversary of your father's passing, which was felt by his family, his country and the world, I remember in our time together in Karachi in 2017, I was impressed by his gravitas, the caliber of his vision and knowledge, his natural capacity to empathize and his kind sense of humor. My warmest sympathy goes to you Tara, your mother, Hamida and your brother Ayaz. May his memory be your blessing.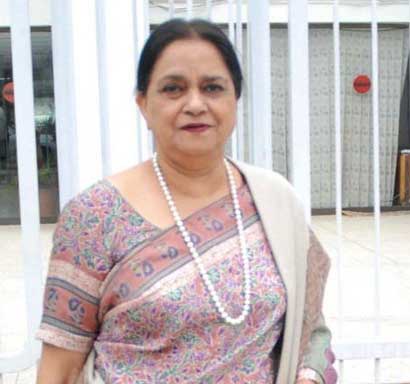 Apart from our sons who studied together, Rafique bhai was a family friend of ours that my late husband, Muhammad Abdul Jalil, fondly spoke of. The concern he showed for my family and I was truly heartwarming. He welcomed me to his home and was a soft spoken, true gentleman. We will always remember him by the legacy he leaves behind in the Islamic banking sector of Pakistan. I really appreciated how he encouraged his daughter, Uzra Dawood, to pursue her passions at a time when there was a dearth of female leaders. She upholds his ideals till today and continues to make him proud in ways that he perhaps could not have imagined, by helping numerous women. I wish her the very best as she continues on this remarkable journey of hers. We miss Rafique bhai and pray that he rests in eternal peace.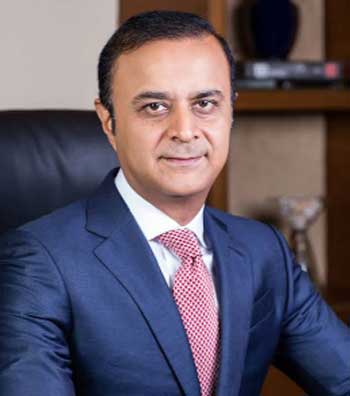 I am saddened by the demise of Rafique Dawood. In his demise, Pakistan lost an astute and sagacious businessman and a philanthropist of wide-ranging interests who was truly a corporate hero. He was a role model for all entrepreneurs around the world who showed us how to hope, pursue and succeed at any task with unshakable determination and hard work. His services to the community will always keep him in our hearts. I express my heartfelt condolences to the family and friends of Rafique Dawood. May All rest his soul in eternal peace (Ameen).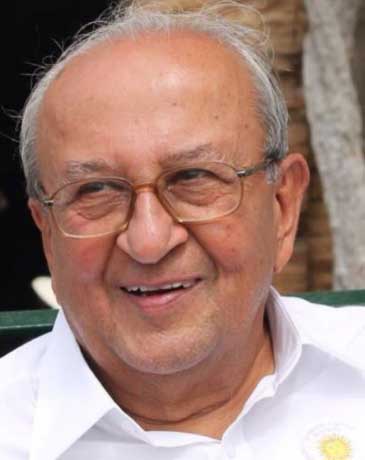 I had the privilege of meeting Rafique Dawood several times for last about ten years before his passing away. He was a very pleasant friendly company . I always enjoyed meeting him.I was very sorry on his passing way and miss him a lot . Pray to Allah for his Maghfirat and highest place in Jannat.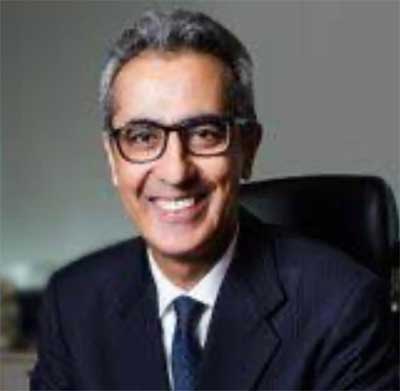 One had known the Dawoods from an early age. However, my first interaction with Rafique Dawood sb wasn't till the mid 90s at a Harvard Alumni Dinner. It was there that one discovered that Rafique sb was the first Harvard MBA from Pakistan – and perhaps the first father-daughter combo from the country. Shared experiences, regular business interactions and similar hobbies (golf!)led to a friendship that served as a bridge to an even warmer relationship across the whole Dawood family. I am glad to see Uzra and Ayaz carrying on his mission in a manner he would have approved.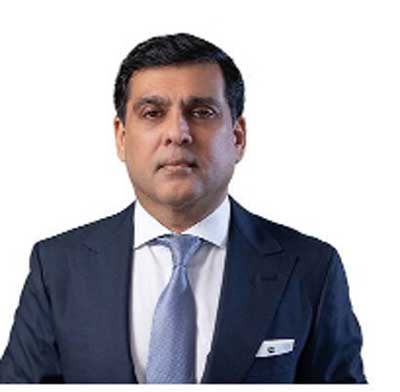 I had the privilege of meeting Rafique sahab soon after I returned to Pakistan in the 1990's
He was a pioneer in the financial services sector having started a Modaraba , an investment bank a Takaful company and several other ventures
Similarly he took the lead in the energy sector as well
He was 20 years ahead of his time and his absence is being felt by industry leaders and innovators across Pakistan.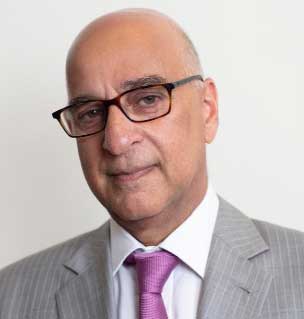 Rafique bhais genuine smile and wit instantly endeared him to whoever was fortunate enough to make his acquaintance. A man of great empathy, an entrepreneur par excellence with an unmatched humility. He continues to be remembered and will be for years to come.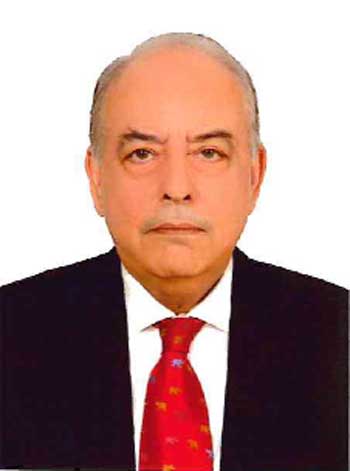 In the passing away of Rafique Dawood I have lost a friend whom, whenever I met, was always ready with genuine advice and guidance. When I think back on many occasions, I had the good fortune of coming across him and having casual discussions which were always very interesting and informative. On the professional side, Rafique was an astute businessman, having the vision and foresight which made him a successful entrepreneur. This included building a succession plan due to which the foundations he laid shall be further strengthened with time, after his untimely departure.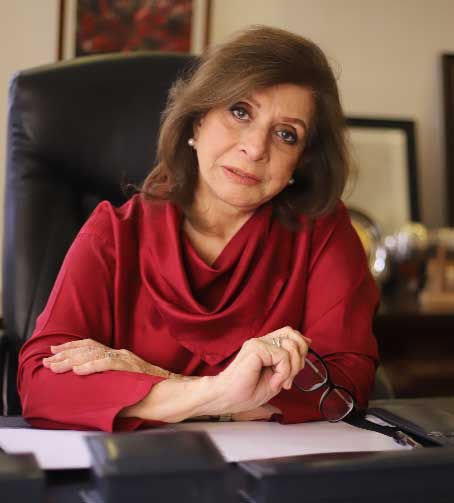 It has been a year since Rafique Dawood left this world. An outstanding businessman and a brilliant student, he was the first MBA graduate of Harvard from Pakistan. Belonging to a renowned family, Rafique was a gentle and soft-spoken person, a loving father and husband and a caring friend. His children Uzra and Ayaz have inherited their father's outstanding traits. He was a strong person and faced adversity with renewed vigour setting up new businesses after returning from Canada where he lived for some years.
Rafique Dawood was always eager to help others in an effort to make this society a better place for everyone, and his children are following their father's footsteps.
Rafique Dawood will be remembered for years to come.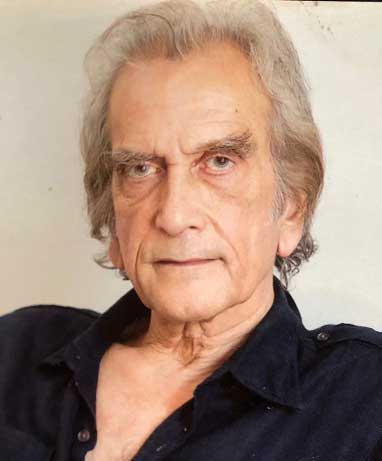 A whole year since Rafiq departed….miss the engaging dinners, and the smiling face. Whatever else will be keeping him busy up there, I am certain he is abreast of the latest football scores (and may indeed be trying to curve the ball away from his team's goal). Will remember him as someone with a taste for the finer things in life, and with a warmth and optimism that glowed for all!"