KEC and APNS condole death of Najamuddin Sheikh's mother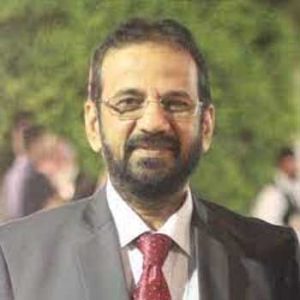 A condolence meeting of Karachi Editors Club (KEC) was held during the reported week to condole the sad demise of the mother of Najamuddin Sheikh Chief Editor Daily Deyanat Sukkur-Karachi and member Executive Committee of KEC. She was wife of Nooruddin Sheikh, Ex-Mayor Sukkur who passed away recently in Islamabad.
KEC members in a condolence meeting offered Fateha for the departed soul and prayed that May Allah Almighty rest the departed soul in eternal peace in Jannah and give courage to Najamuddin Shaikh and other members of the bereaved family to bear this irreparable loss with fortitude. Ameen.
The condolence meeting among others was largely attended by Mubasher Mir, Manzar Naqvi, Agha Masood Hussain, Masood Zaidi, Mukhtar Butt, Naeemuddin, Anwer Aqeel Jafri, Azfar Masood, Brig (Retd) Tariq Khalil, Khurram Jaffrani and Fizzah Shakil.
Sarmad Ali, President and Nazafreen Saigol Lakhani, Secretary General of the All-Pakistan Newspapers Society (APNS) have also expressed profound grief on behalf of APNS office-bearers and members of the Executive Committee over the sad demise of Najamuddin Sheikh's mother.
The APNS offered condolences to the bereaved family and prayed that May Almighty Allah rest the departed soul in eternal peace and give them courage and patience to bear the loss.
Aisha Sarwari Joins Coca-Cola as Director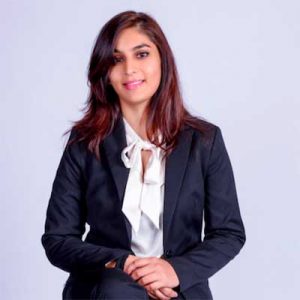 The Coca-Cola Export Corporation, Pakistan has appointed Aisha Sarwari as the new Director, Public Affairs, Communications and Sustainability, for the Pakistan and Afghanistan region. She joins at a time when the Company identifies Pakistan as the largest market in the region, and also a time of global restructuring to instill a flat and integrated system that gains enterprise efficiencies amidst the COVID-19 pandemic.
Aisha brings over 18 years of leadership experience in communications, public relations and sustainability across several industrial sectors and the Government. Her early career was in the US with international news organizations including CNN and National Public Radio. Her consulting and program work spans over the Bill and Melinda Gates Foundation, USIP, and the World Bank. She has also previously worked with Adam Smith International, USAID, the Punjab Board of Investment, and most recently, Jazz.
"Aisha's wide experience and expertise fulfils the prerequisites for this important leadership role, especially amidst the pandemic, and it will prove to be an asset for the Company, while exploring new modes of Coca-Cola brand's story-telling. We are looking forward to her strengthening relations with our stakeholders and supporting business sustainability", stated Fahad Ashraf, VP and General Manager for Pakistan & Afghanistan region at The Coca-Cola Export Corporation.
In addition to two published books, Aisha has been an opinion-former in Pakistan and abroad for several years, raising awareness about the need to advance women economically. Her opinion pieces have been featured in The Guardian, BBC World and NPR. In Pakistan, she has been a regular contributor to The Express Tribune and Dawn.com. She is a Dean's Scholar from San Jose State University, California, in media and communication, and is currently based out of Islamabad.
Bano Aur Bach'chey

After providing its viewers with one hit after another, See Prime is back once again with another heart-touching story of family life and love, starring Mehmood Aslam, Anoushay Abbasi and Mohsin Ejaz. Bano Aur Bachchay is a story of a man who is on his death-bed, and his 3 kids that have a disoriented relationship with one another, as they blame each other for their mother, Bano's, death. Will their ailing father be the knot that ties them together? Will the 3 respond to his efforts or will he die unsatisfied, knowing that his kids are always at odds?
When asked about the short-film, the executive producer Seemeen Naveed commented, "This film is a depiction of a disturbed parent that struggles to bring his kids together, and hopefully it will come as a realisation to those people who are going through the same situation. Our wonderful and talented cast and crew have worked very hard to make this commendable story come to life."
This tear-jerking film is scripted down beautifully by Sohail Javed, produced by Ali Hussain and Mahib Bukhari and the rest of the ensemble cast includes Najaf Bilgrami, Hani Taha and Nabhan Masood.