Metro Matters 08-11-2022
China (Guangxi) medical & health expert team along with Li Bijian meets Governor Sindh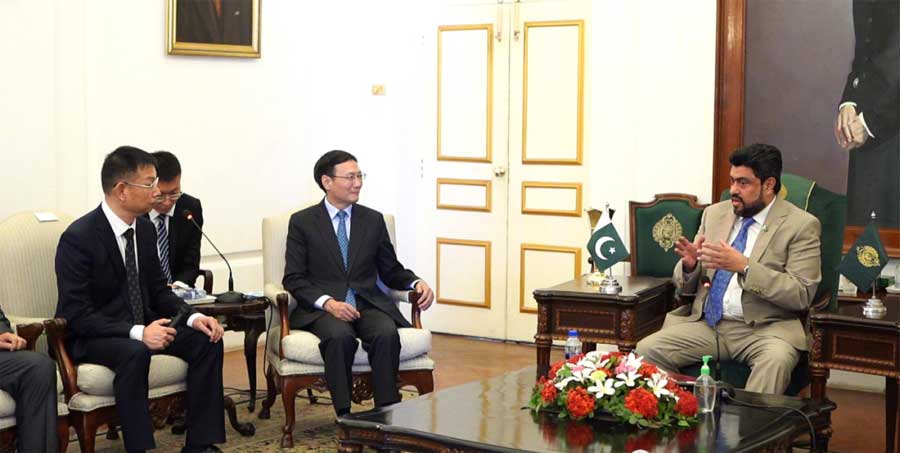 Metro Matters
A13-member Chinese (Guangxi) medical and health expert team for Pakistan's aid against floods met with Kamran Tesori, Governor of Sindh Province, in Karachi, during the week. Li Bijian, Consul General in Karachi, Wang Jian, First Secretary of the Chinese Embassy in Pakistan, and Zheng Chao, Consul General of the Consulate General accompanied the delegation.
Governor Sindh Kamran Tesori sincerely thanked the Chinese government and people for the disaster relief support and assistance to Pakistan and extended a warm welcome to the arrival of the Chinese medical and health expert team. He said that the flood caused a large number of casualties and property losses in Sindh Province, and millions of victims were displaced.
Secondary disasters such as post-disaster epidemics further exacerbated the disaster and seriously affected the living conditions and post-disaster reconstruction work in the disaster-stricken areas. Tesori expects the expert group to work closely with the medical and health personnel in Sindh to provide professional opinions and suggestions and work together to carry out medical treatment and health and epidemic prevention work. The Sindh provincial government will do its best to provide support and assistance for the work of the expert group in Pakistan.
Huang Wenxin, the leader of the expert group, thanked the Sindh provincial government for its trust and support in the work of the expert group and introduced the background, composition and main tasks of the expert group to Pakistan. Huang said that the expert group will give full play to the experts' professional advantages in relevant fields and rich medical and epidemic prevention experience, and assist Pakistan in the post-disaster epidemic prevention and treatment work according to the regularity of the epidemic after the flood and the needs of the Pakistani side.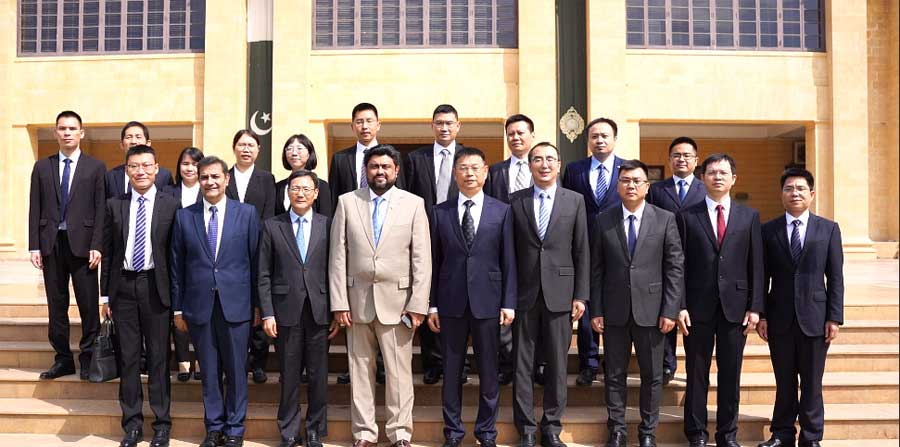 Metro Matters
Consul General China at Karachi Li Bijian introduced the emergency assistance provided by the Chinese government and people to Pakistan since the catastrophic flood in Pakistan. China's central and local governments at all levels, the Red Cross and other relevant institutions, the general public, and Chinese-funded enterprises in Pakistan took urgent actions and made great efforts to assist Pakistan in fighting floods and disasters.
In October, a Chinese government expert group led by the Ministry of Emergency Management carried out an 11-day disaster assessment and guidance on flood prevention and mitigation in Pakistan. Now, the Chinese government has designated Guangxi to set up a medical and health expert team to carry out medical treatment and sanitation and epidemic prevention in Sindh Province, which fully demonstrates the iron-clad friendship between China and Pakistan sharing weal and woe.
The Chinese side believes that Pakistan will surely overcome the floods and epidemics and rebuild a beautiful homeland at an early date.
Foodpanda partners with Reckitt to donate and raise breast cancer awareness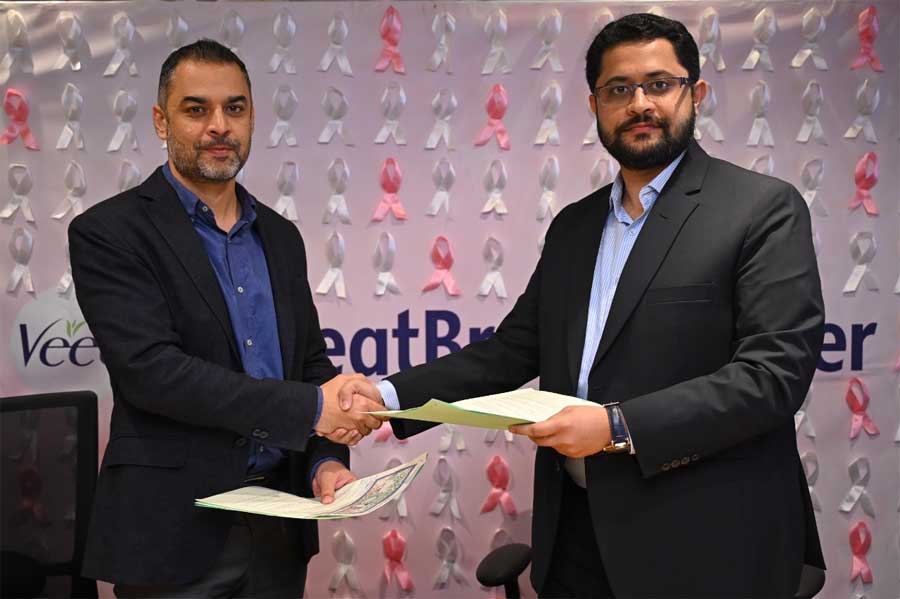 Metro Matters
Foodpanda has partnered with Reckitt to raise awareness about breast cancer in Pakistan. The MoU for the partnership was signed during the week, under the terms of which both parties will make a donation for every veet unit sold till October 2023 through Pandamart. Metro Matters
Speaking on the occasion, the Director Pandamart, Ibad Ahmed shared, "In Asia, Pakistan has the highest rate of breast cancer; to put it in numbers 1 in every 9 women in Pakistan has a lifetime risk of being diagnosed with breast cancer. Most cases go unnoticed due to late diagnosis and delayed referral to appropriate facilities. Given the stigma attached to breast cancer in our society, Foodpanda along with Reckitt is playing its part to raise awareness and help women examine themselves as the first line of defence against breast cancer." Metro Matters
The Director Marketing APAC Foodpanda, Javier Mauricio Delgado Granados, shared the same sentiment and said, "Through this partnership Foodpanda and Reckitt will break the taboos surrounding breast cancer and encourage women from all walks of life to examine themselves and seek help if they notice any changes to nip the bud. Breast cancer, if diagnosed in earlier stages, is very much treatable and promises a full recovery, but the longer you take to diagnose it, the more complicated the treatment becomes and reduces the chances of a full recovery. "Metro Matters
Kashan Hasan, the CEO, of Reckitt Pakistan, says, "In Pakistan, breast cancer is still a taboo subject for many. You don't need to be a woman to be diagnosed with breast cancer. Raising awareness is the first step towards the fight against this ailment. Hoping that this collaboration can contribute to helping our communities overcome the most basic task of diagnosis. Only with an early diagnosis can we help save precious lives." Metro Matters