'Zindagi' celebrates Saba Qamar's birthday
Loved and appreciated by fans from across the border, Zindagi's Mrs. & Mr. Shameem has been the talk of the town for its unique storyline. Starring Saba Qamar and Nauman Ijaz in the lead, the show launched recently on ZEE5. On the occasion of Mrs. Shameem aka Saba's birthday Zindagi has released the music video of its OST 'AjjLagiyaYehPata'.
Composed by Sami Khan and sung by Fariha Pervez, the song hits all the right chords with its soothing melody and meaningful lyrics. It perfectly captures the pain and heartbreak suffered by Umaina and Shameem.Taking to Instagram Saba Qamar said, "There are moments when reality hits you, and what better way to put that feeling into words, with this song. A perfect song that captures true emotions of Umaina. What a beautiful birthday present"
Produced by KashifNisar and MisbahShafique, Mrs. & Mr. Shameem is a distinctive love story of a pure bond graduating from friendship to growing old together and everything in between.
Mira Sethi is all set to create waves in her acting career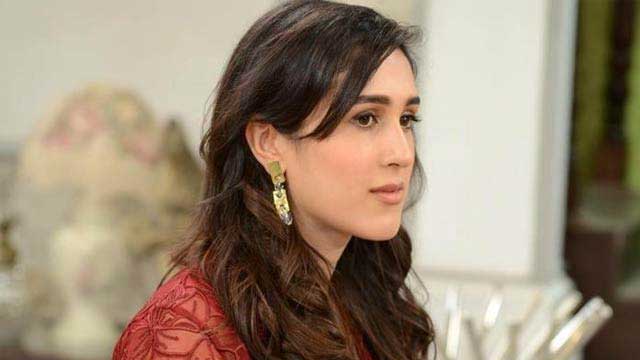 Mira Sethi is all set to create waves in her acting career by her recent brilliant performance as the house help Zubaida in drama serial Paristan. Starring alongside her are Arsalan Naseer, Aymen Saleem, Meerub Ali, Javeria Ali, Asad Siddiqui and many more stars from our industry. Mira is standing out in every episode in this hit Ramazan serial Paristan.
A family comedy drama with many interesting characters, Zubaida has us in fits of laughter each time she is executing her role making her character look both real and organic. The top entertainment bloggers and reviewers in Pakistan are all praise for Mira for her accent, her body language, her complete embodiment of Zubaida.
A short film 'Gulabo Rani' set to release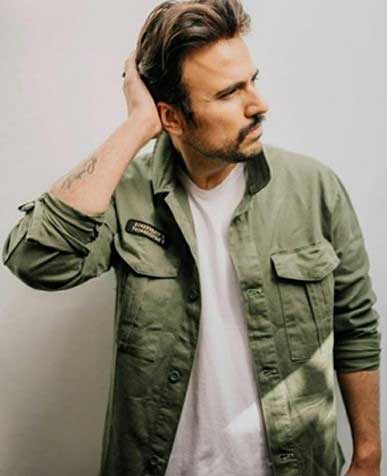 Gulabo Rani – a short film directed by Usman Mukhtar and produced by Meiraj Haq and Usman Mukhtar under their new production house Eastern Terrestrial Studios is all set to release.
The two friends have added a new platform in the form of their production house, EtStudios that will change the future for talents and actors across the country giving them this golden opportunity to come out and prove themselves.
The main aim of this production house is to focus on those who otherwise do not get a chance to showcase their talents elsewhere. Usman and Meiraj both dropped the teaser poster of Gulabo Rani on their Instagram that caused great excitement and suspense amongst their friends and fans and it seems like everyone is waiting for the final drop of the short film with much anticipation and enthusiasm. Starring Usama Javed Haider, Meiraj Haq, Danial Afzal, Omar Abdullah, Natasha Ejaz and Khushal Khan Gulabo Rani is directed by our very own ace actor turned director and producer Usman Mukhtar and produced by Meiraj Haq and written by Ali Mudar. A very strong team with even a stronger vision is about to give something to our viewers that has never been seen before.
'Zindagi' garnering attention as the lead pairs comes back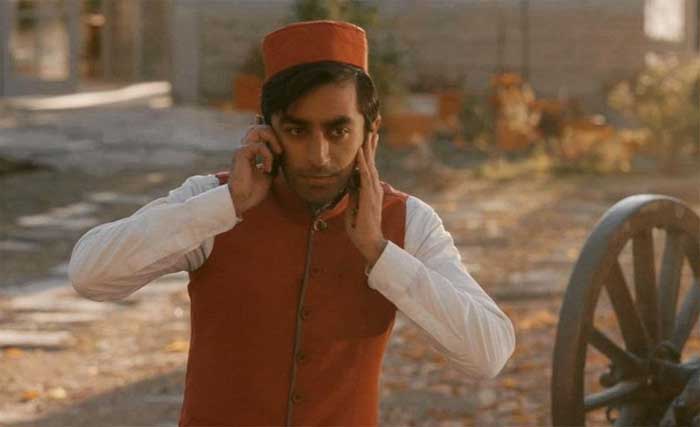 Asim Abbasi's most anticipated series starring Fawad Khan and Sanam Saeed has been garnering attention as the lead pair comes back on Zindagi to spread their magic. The series has not just been garnering attention for the pair but also for the innovative way in which the director has been introducing the characters on his social media pages. He also recently introduced Muhammad Shah a talented young rapper from across the border who, is set to make his debut in India through the series.
Asim Abbasi on his social media page shares, "Ours is not a story about Garmi, Hania or Alia. But these are the titles/subjects of the ingenious songs by the very witty, his utter uniqueness caught our eyes and ears during the casting phase. Watching his first audition tape confirmed that this one is an oddball in the best's sense of the word. Shah was equal parts mysterious and hilarious over the many months we spent together in Hunza. His hard work, commitment and undying energy even in the toughest of locations were always great fun to watch. Truly a chameleon in the ways he would adapt. His impromptu remixes of the dialogues into songs were the icing on the cake."