IBA conducts third session in dialogue series 'CEO Forum'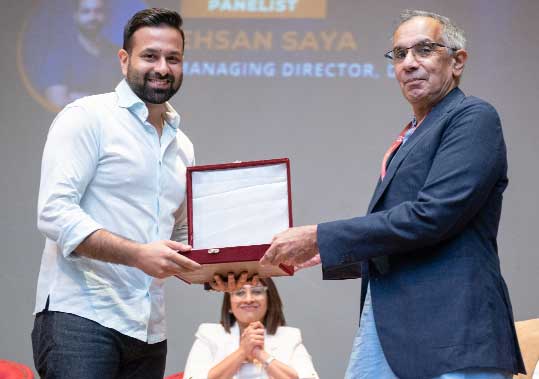 The Institute of Business Administration (IBA), Karachi organized a discourse on 'Startup Landscape in Pakistan -Tales of Failures and Successes' at the IBA Main Campus during the reported week. This was the third session conducted under the dialogue series 'CEO Forum'.
The discussion was moderated by Dr. Saima Husain, Assistant Professor and Director QEC, who was in conversation with founders and corporate leaders, including EhsanSaya, Managing Director, Daraz; Ms. Halima Iqbal, CEO and Co-Founder, Oraan; Hamza Rauf, Co-Founder and
Director, Telemart; and Ahmed Ayub, Co-founder, Airlift.
Attendees included students, faculty, academicians, media personnel, business owners, and members from the corporate sector.
Urwa Hocane starrer Meri Shehzadi is all set to release soon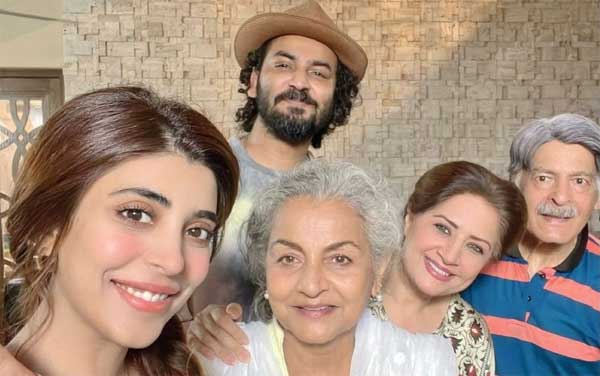 Urwa Hocane is all set to grace our screens in the upcoming drama, Meri Shehzadi, penned by the renowned writer, well known for Pyaar ke Sadqay, Zanjabeel Asim Shah. The serial is directed by Mere Humsafar's director, Qasim Ali Mureed under the banner of Momina Duraid Production.
The serial is said to have all the glimpses of love, anguish and tragedy. The serial beautifully captures the reminiscence of Lady Diana in of the main characters, Dania (Urwa Hocane) from her growing years to where the tragedy struck in the house of royalty. And this seems effortlessly portrayed by Urwa Hocane.
Meri Shehzadi has introduced us to Urwa Hocane's character, who can be seen as a political leader, a philanthropist, survivor and a princess of hearts. "It's about time that we need to portray strong female figures and Meri Shehzadi is filled with these messages, where the viewers will learn along the way," Urwa added.
It certainly is a breath of fresh air seeing an actress taking such challenging and thought-provoking role in the times where women empowerment is much needed. The serial is set to be on our screens soon on Hum TV.
InDriver opens its first free IT centre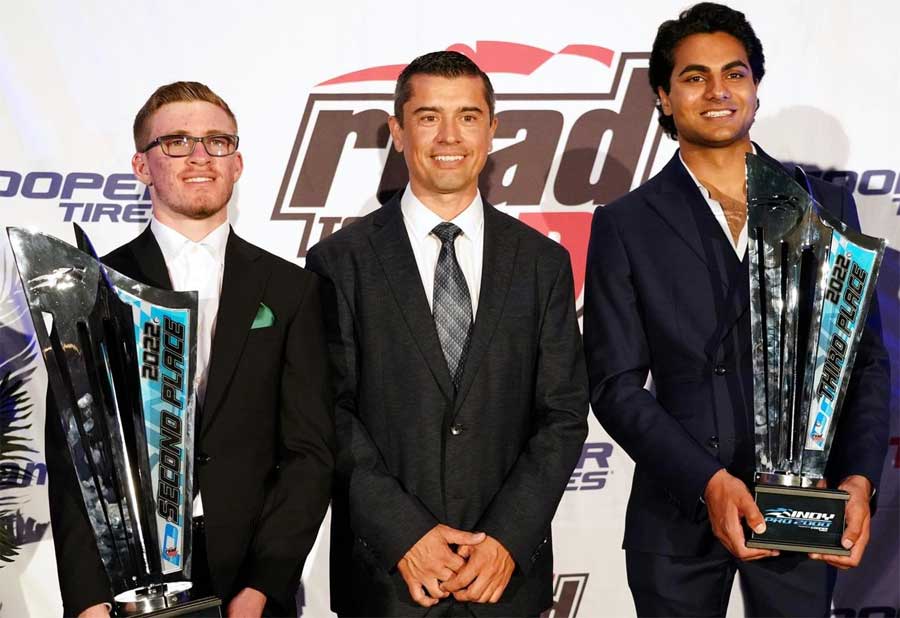 InDriver company launched its first free IT Center in Pakistan (Karachi) to make under-privileged children equally efficient and productive for the country, besides empowering them to live quality life. InDriver, under its social educational project tagged BeginIT, has started this revolutionary program from the largest city Karachi in collaboration with JDC Foundation which is a reputed NGO also providing free education to underprivileged children in the city.
The chief guest of the event was Federal Minister for IT and Telecom Syed Amin Ul Haque. Other prominent figures were ex-president of Pakistan Houses Association for IT (P@SHA) Ms. Jahan Ara, senior actress and activist for child education and domestic abuse Sarwat Gillani and JDC founder Zafar Abbas.
Syed Amin ul Haque appreciated the launch of InDriver's initiative of its first free IT Centre, and shared his journey of life to motivate students. In his speech he also mentioned that they are already working towards better IT communication to help the future generation. He also shared his experience of new incubators centers in Pakistan and what plans they've made and projects they are working in support of IT and Telecommunication in Pakistan.
"The event marked the official launch of the BeginIT program aimed at providing free IT education and the centre is equipped with all modern gadgets and facilities required for the market driven courses. This would prove great help in grooming under-privileged children from orphanages, boarding schools and rural schools operating in slums and on the outskirts of this mega city housing more than 22 million diversified population."
In his introductory remarks, InDriver's Senior BD Manager Hassan Qureshi said, BeginIT is a global social and educational project of the InDriver launched in 2012.
The project was targeted at assisting talented but marginalized children to acquire skills in information technology helping them build their career. So far 127 orphanages, children's homes and remote agricultural schools from 13 different countries have participated in this project.
Sidra Kiran, InDriver-Pakistan's PR and Communication Manager, pledged that through this project, the company aimed at empowering the future generation with the ultimate goal of strengthening the national economy for prosperity and development of the country.