Hira Mani launches her perfume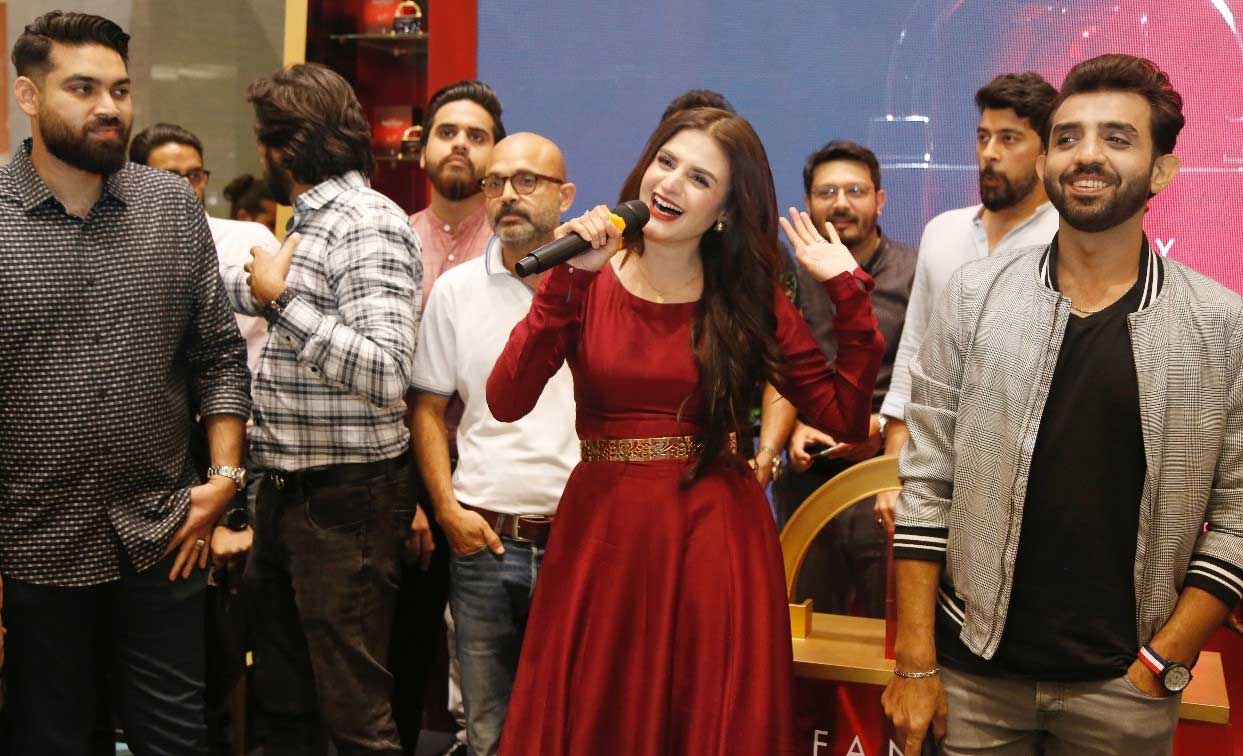 J. leading fashion brand, launched their latest fragrance, Fantasy Pour Femme in collaboration with the renowned and talented Pakistani TV celebrity, Hira Mani during the reported week.
The fragrance was launched with a special meet and greet event at Dolmen Mall, Clifton where star of the evening Hira Mani interacted with section of media.
With a successful history of collaborations with well-reputed celebrities and as a symbol of J.'s strong dedication and passion as fragrance connoisseurs, it is all geared up for the launch of Fantasy Pour Femme in collaboration with renowned and well applauded Pakistani artist, Hira Mani.
"We are constantly developing innovative, personalized experiences for our consumers, by introducing more nuanced fragrances in collaboration with top industry artists, inspired by their charisma and personalities. We believe that this approach provides a multitude of opportunities for everyone to find their own special scent." Said Sohail Hamid Khan, Managing Director, J. & Almirah.
With the unveiling of this premium collection, J. aims to establish brand recognition as a fine and leading fragrance house, while expanding the brand's business operations in line with their expansion strategy.
With super hit and award winning TV serials, Hira Mani has been a part of every household over the years. Her art, talent and charisma are admired by her fans and inspire many. With very theatrical, tactile and extroverted personality, Hira Mani surely knows how to captivate all audiences, and keep them engaged. Inspired by her personality, Fantasy Pour Femme has been introduced reflecting her uniqueness and charm.
While talking about the fragrance and the ingredients that makes it so special, Rayyan Alam Director of J. Fragrances and Cosmetics elaborates, "We have been diverse with our wide range of fragrances and their undertones, subtle, loud, oriental and now we have introduced something around fruity and floral notes. Fantasy is a multi-faceted fragrance that combines feminine floral bouquets to refine and precious citrusy notes, enriched with a touch of sensual, aromatic and oriental scent. I personally found this experience delightfully fun and worth having in both the scents and the bottle design."
Ali Suhag promotes Gradsy and thanks them for their work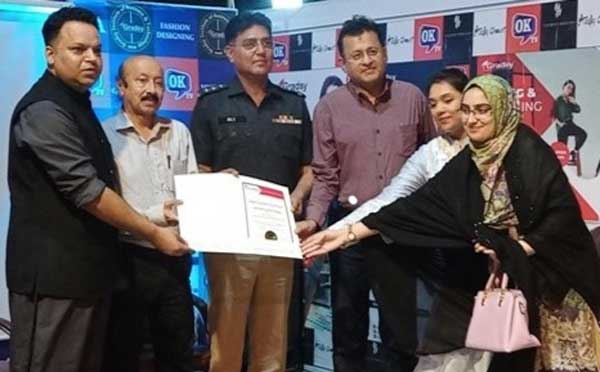 Ali Suhag have vast experienced & motivational officer in road accident department, he is committed to support & mentoring startups, he is I/C Sindh Police Accident Analysis and Research center Sindh Police.
Chairman & Founder Gradsy Institute of Business & Technology Sameer Zakir Ahmed, Rector Gradsy Prof. Dr. Anwer I. Burney & President Gradsy Zafar Hamid attended the Workshop & addressed to the Students & members.
Ali Suhag really amazed by witnessing the thriving knowledge through overwhelming responses by our youth in our Road Awareness & Digital Marketing Workshops.
Thank you Tanveer Ahmed IT head, Ms Sadaf Ali Manger Student Affairs, Ali Raza from Gradsy News & Team Gradsy.
Latest horror film 'Gulabo Rani'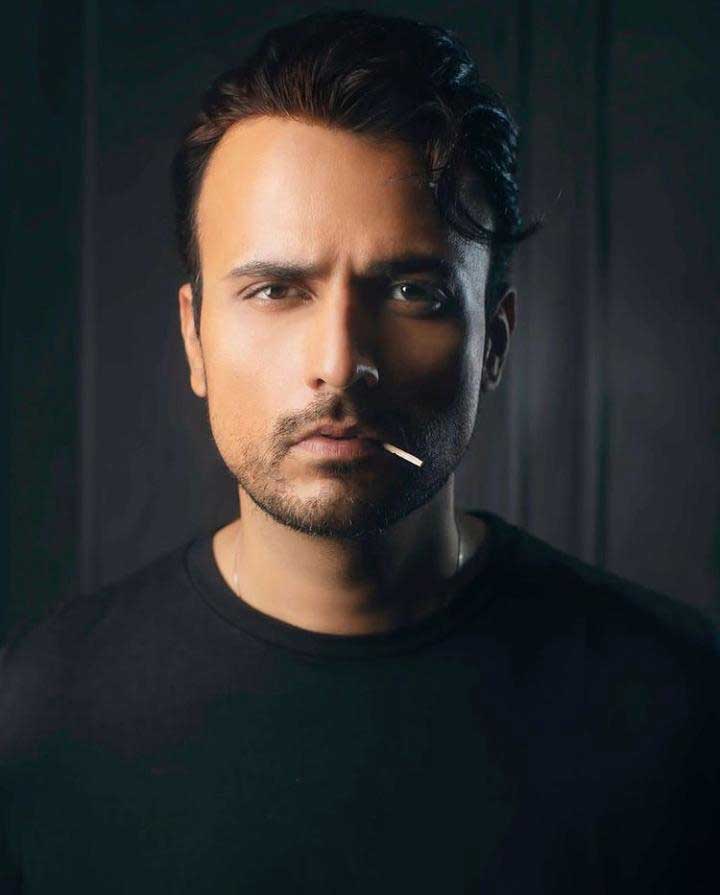 Eastern Terrestrial Studios in collaboration with Down Town Films and Channel Tek are all set to blow our minds away with their latest horror film "Gulabo Rani".
Directed and produced by our very own super star Usman Mukhtar, along with Meiraj Haq, have come up with a phenomenal horror story like no other, under their production house, Eastern Terrestrial Studios.
Gulabo Rani is written by Ali Mudar and This Millenial Rants. And by the look of their very first poster drop, this short film gives us the right creepy vibes and the spine chills.
The cast includes a very enticing mix of young actors and performers who are equally passionate about this project. The actors include Usama Javed Haider, Meiraj Haq, Danial Afzal, Natasha Ejaz and Omer Abdullah with special appearance by Khushal Khattak.
Usman Mukhtar has always been appreciated for his stellar performances on screen and now he is all geared up to go behind the scenes and direct and produce this short film.
"I have always loved acting but it was about time I went behind the screen and took charge of the camera. Producing and directing Gulabo Rani was a great experience, and working with these young ones was another level of fun all together. There were moments of extreme horror and then moments where we all just cracked up laughing. So the chemistry between the entire crew was just amazing and I can't wait for everyone to see this true labor of love that we have prepared for you all", stated Usman Mukhtar.