Munawar Naqvi
ISLAMABAD: A group of 31 retired officers of Higher Education Commission organized their first ever to-together at the HEC Dining Hall, here Tuesday. The gathering was later served lunch which was arranged on self-help basis by the participating retired officer. The Executive Director HEC, Dr Shaista Sohail was the guest of honour on this occasion.
Dr. Shaista Sohail while addressing the event said she appreciate the decision of the retired officers to organize the gathering. She was happy to note that most of the retired officers were still working and benefiting the society with their experience they gained while serving the Higher Education Commission in different capacities.
Moved by the enthusiasm shown by the retired officers and arranging such a nice gathering she tipped to become a member of this group also after her retirement.
It merits mention here that actually former Senior Personal Secretary Abdul Rehman had created the WhatsApp Group of retired officers of UGC/HEC which is bulging up day by day. Most of the members contribute in this group and remain linked with each other on the digital media. Some of the members floated the idea of a get-together on self-help basis which was overwhelming supported by other members and ultimately the trio of Talat Khurshed, Abdul Rehman and a former Director General Dr. M. Arshad Kamran took the onus to make it a success.
The informal proceedings of the get-together began after 12.00 Noon and every incoming participant was served with hot soup. They exchanged pleasantries over the cup of soup and enquired about each other's health as some of them had met after many years. The oldest retiree former Director Sports Amanullah Khan and the youngest retiree former Personal Secretary Muhammad Ilyas also graced the occasion.
The formal proceedings of the event began on the arrival of the HEC Executive Director Dr. Shaista Sohail who was accompanied by two newly promoted Advisers M. Raza Chohan and Awais Ahmed. Former Adviser Talat Khurshed who is also former President of Officers Welfare Association of defunct UGC (now HEC), is destroyed, and whenever ethics are eliminated from a society, then corruption increases," he remarked.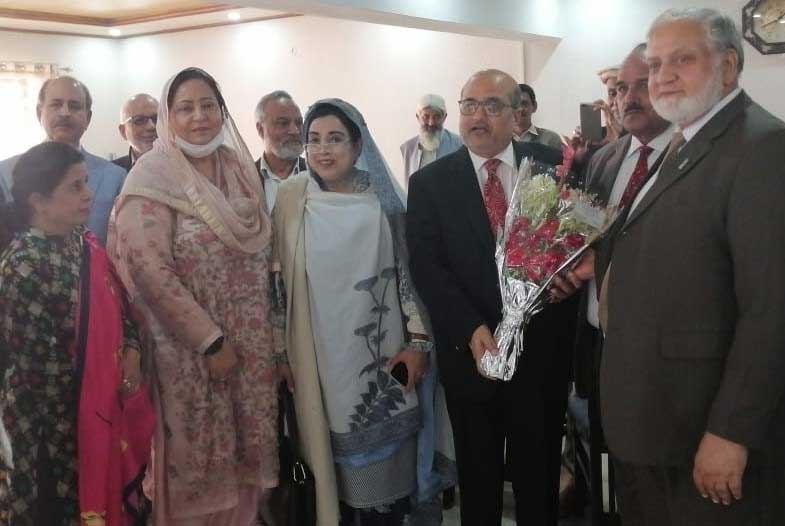 "When our ethics deteriorated, our economy went on the same path. Bangladesh was considered a burden on Pakistan but the former also surpassed us in economic growth," the premier said, adding, "The ill in a society starts with the premier and the ministers, and then trickles all the way down."
Last week, addressing a ceremony to inaugurate the Hall of Fame at the Pakistan Academy of Letters, he had. said that in the age of social media with unrestricted content available, huge responsibility lied on intellectuals to guide the nation on preserving moral and ethical values.
PM Imran had urged the intellectuals to help protect the ideology of the nation through the power of words and pens. He regretted that the moral and ethical values were gradually eroding, thus giving space for corruption.