Sana Pirzada's book The Raven's Call
BOOK REVIEW
The Raven's Call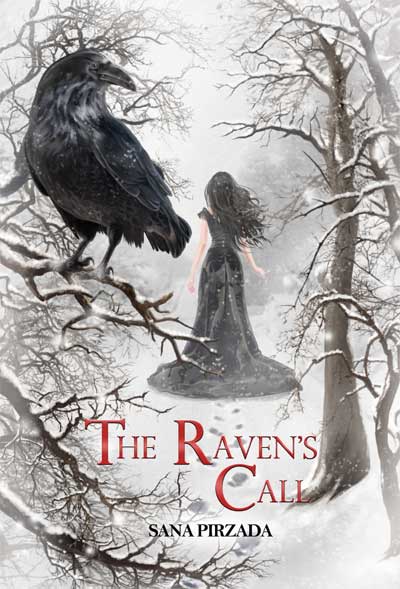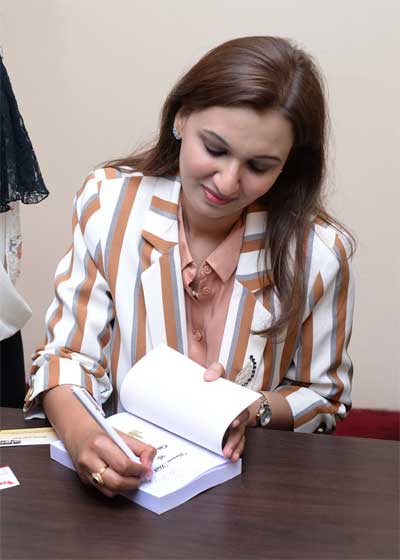 Set in 1898, The Raven's Call, a compelling atmospheric Gothic mystery, wholly transports the reader back to the eve of the Nineteenth Century in Kent, a county in England 127 miles southeast of London. It was a time before detectives used computers for research and depended on in-person interviews and interrogations of witnesses, acquaintances of the victim, and possible suspects. Travel by horse and carriage or train were the common means of transportation. In this part of the world, the misty, moody winter weather changes as quickly as the questions blow through the detective's mind.
The tale The Raven's Call is told through journal entries written by Detective David Eldritch, a complex, contemplative man, a widower, who boosts impressive credentials from cracking famous macabre cases of the time, and later on, by Miss. Simone, a puzzling Indian woman who works and resides in the Griffin Vale Estate. Upon first meeting her, Eldritch shares his first impression of her. "Simone was calm, I would say a little too composed given that she was sitting before a Detective and, given the fact that she was a mere governess, her mannerisms were very ladylike as if she did not belong to a lower social stratum."
Mr. Hugh Percival, (husband of Mrs. Emmeline Percival, graceful heiress of the stately and perhaps cursed Griffin Vale Manor), was known to be an abusive husband, absent father, and unethical man – clearly not a model citizen by anyone's account – has been missing for weeks. Did Percival stage his own disappearance or was he murdered by one of his many enemies, and if the latter, then by whom? Is anyone as they first seem to be? Everyone's agenda is analyzed. No one is presumed innocent. Pirzada's layered narrative will keep you guessing until the end.
A cryptic letter to Eldritch delivered by a post-boy who refuses to divulge the sender alerts Eldritch to the mysterious, alleged disappearance of Mr. Percival. Alarmed and intrigued, the Scotland Yard detective convinces his superior that he needs to get to work on the case immediately.
On the train out to the Griffin Vale House in the quaint village of Edenville, Eldritch meets retired General Augustus Hardwicke, former owner of Griffin Vale, father of socialite Lucy, who met a sad demise in a secluded house next to Griffin Vale. Just pages into the book, several tiers of intrigue set a page -turning tone.
One by one, as the detective returns for multiple stays in the mystifying mansion, Erdrich's and Simone's journal entries introduce us to a splay of vivid characters.
Mr. Jacob, the owner of a public house Eldritch stays at on his first night in town, discloses to the detective the myth that colors the reputation of the Percival estate. It goes like this, "Years ago, a woman, a servant rather, fell in love with the master of Griffin Vale.
He made false promises reassuring her that he loved her too. But the day she discovered, his words were mere lies, she killed herself. Flung herself off the roof of the house, they say.
It is said that she now haunts the woodlands near the house in the form of a raven with a red scar. What's more frightening is that this tragedy occurred in winter. This is why the village folk are ever more afraid."
Detective Eldritch, a pragmatic man, is prone to dismiss this sort of superstitious moonshine. Why then does he eventually visit a psychic medium, and who is the mysterious woman he sees in the garden at Griffin Vale? And what of the lone iris growing in the woodlands? What role might the disappearance of the illustrious Golconda Diamond Box play in the mysteries?
The Raven's Call harkens back to the who-dun-it writers Agatha Christie and Sir Arthur Conan Doyle, and elicits eerie, supernatural tones reminiscent of Edgar Allan Poe. Ms. Pirzada makes excellent use of her background as a barrister and musical timing as a pianist in her work. She is a master at creating a tapestry filled with chicanery and manifold and complicated individuals. In an age where new books flood the market daily, The Raven's Call rises above the fray.
While reading, I pictured events unfold like in a movie. For filmmakers searching for quality material, this book (The Raven's Call) presents an irresistible theme, atmospheric setting, and alluring theatricality.