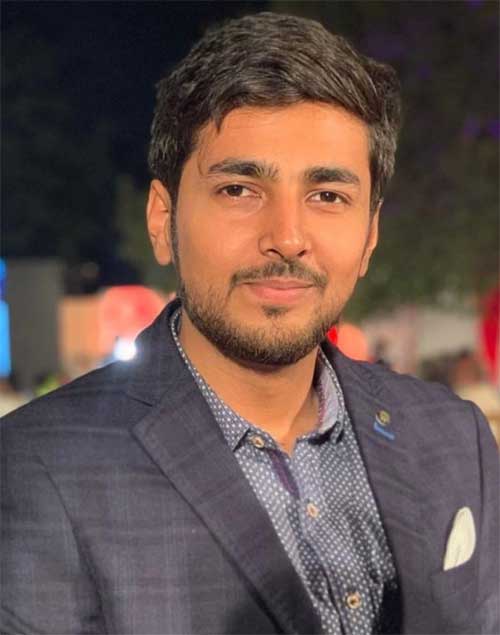 Summer Palace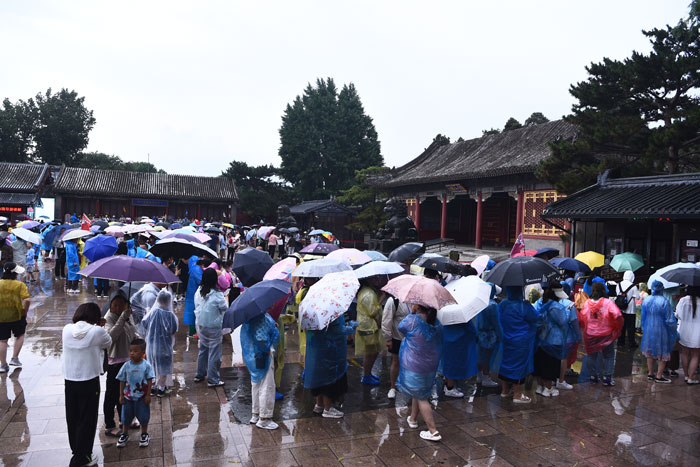 So the day 2nd of our official visit started with a plan of visiting the Summer Palace, we had our breakfasts and left the hotel, the weather was quite cloudy and we got to hear from one of our delegates that it has also been raining in Karachi, and on the same time we were about to face rain too and we were worried if this plan may not get cancel, so on our way it started pouring rain and when we reached the Palace entrance we got Rain coats from a local street vendor, the place was ancient and we were told by our guide that it got attacked twice In 1860 and then in 1900. The Palace has still been kept as it was originally created, the place is huge and beautiful while there is a huge area that was artificially crafted and given a Lake and Mountains that is same as West Lake in Hunzhou. We were the center of attention for the Chinese visitors and that made me feel like Chinese does carry love for its Pakistani brothers and many people came to take a picture with the group members and gave us thumbs up.
Olympic Stadium, maybe next time!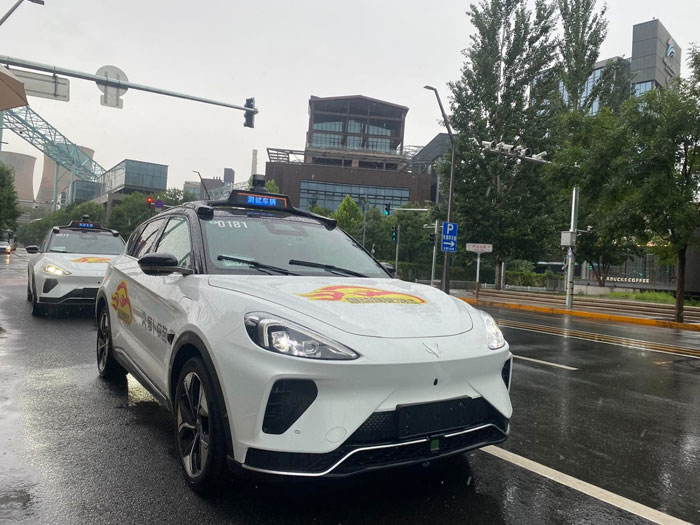 After left the Summer Palace we went on to visit the Olympic Stadium, it started to rain heavily and when we were about to reach the Olympic Stadium and got off the bus, we had to cancel the plan due to the weather and we went to the Starbucks Coffee nearby and took some coffee and enjoyed our time there. We also saw a couple of Self-driving vehicles introduced by China for which you have to scan a QR code and get register and the car would take you on a drive itself to your desired destination, as we didn't made any booking prior so we just saw the cars from the outside and got really impressed by the technology and innovation of Chinese Automobile industry as well.
Visit to Ministry of Foreign Affairs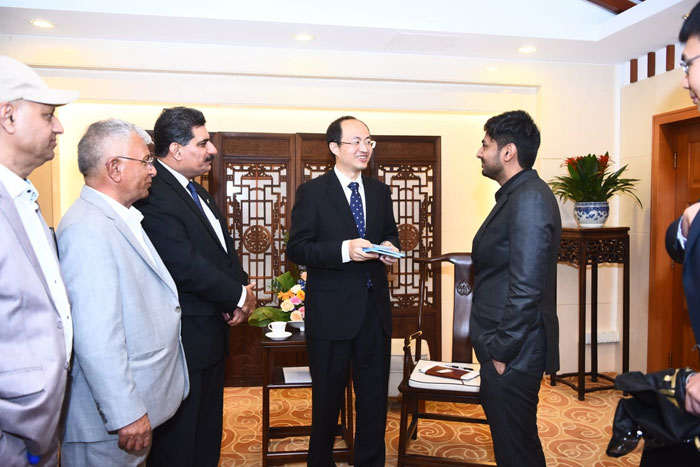 After some beautiful and pleasant sightseeing we had a formal invitation from the Ministry of Foreign Affairs where we were met by the Director of South Asia Division and Counselor of the Asia Department Mr Xu Hangtian (Inspector 2nd level) who discussed about CPEC and how can China play a vital role and take the CPEC to the 2nd stage and told us he has been working on Pakistan matters from the past 10 years and contributed a lot in the matters related to CPEC, he greeted our delegation and welcomed us to visit the China and advised that Media has a very vital role in promoting these ties in between the two friendly nations, also he discussed about the development issues and how China can help Pakistan in providing solutions and fill in the gaps that needs to be filled up and also how CPEC has made its progress since it started and even after facing multiple problems it hasn't given up and will continue to support Pakistan in growing further.
International Media Press Conference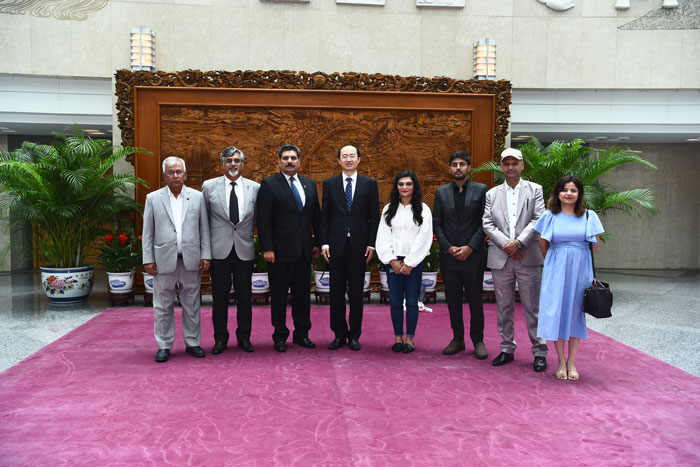 After we got done with the meeting we were taken within the premises of the Ministry of Foreign Affairs where there was a press conference going on, we were provided translators headphones and given a chance to attend and listen to the Press Conference and how it was organized so well and planned, as we visited the Conference in the middle we didn't get the chance to attend it since the beginning but overall it was a great experience.
Dinner at Hotpot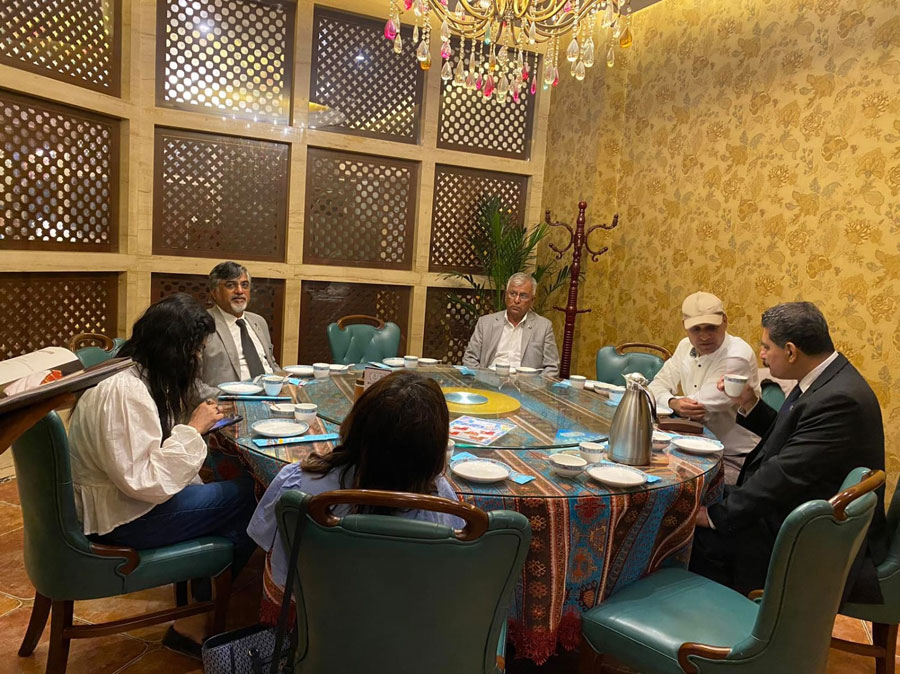 We were then taken to a restaurant where they serve hotpot, we were served with the raw meet that needs to be dipped into the steamed water and after putting it in for atleast 10 seconds we can take it out and eat it, that was a completely new experience and very fun as you don't get to do it often. The restaurant was a traditional restaurant so no forks and knifes were provided and everyone had to use chopsticks in order to eat the food, although it was hard for a few members but they get used to it very soon and enjoyed the dinner very well. So afterwards we visited the Silk Street for some shopping, we thought it wouldn't be expensive but the rates were way too high so we just did window shopping and after getting another cup of coffees we went on our way back to the hotel. After reaching the hotel we sat outside and discussed how developed and organized China is and there are a lot of things that Pakistan should learn from it, the first step, that we concluded could be following traffic laws as we saw how organized the roads and people are to follow traffic rules and don't even break a single signal. So overall it was a great experience and yet disappointing in a manner that there is a lot that we need to learn from China and we have to start off from ourselves to bring in the change into our nation. Tomorrow we will be leaving Beijing to Shanghai and excited to experience of bullet train which takes only 5 hours from Beijing to Shanghai. Wait for tomorrow to know our bullet train experience and other activities.