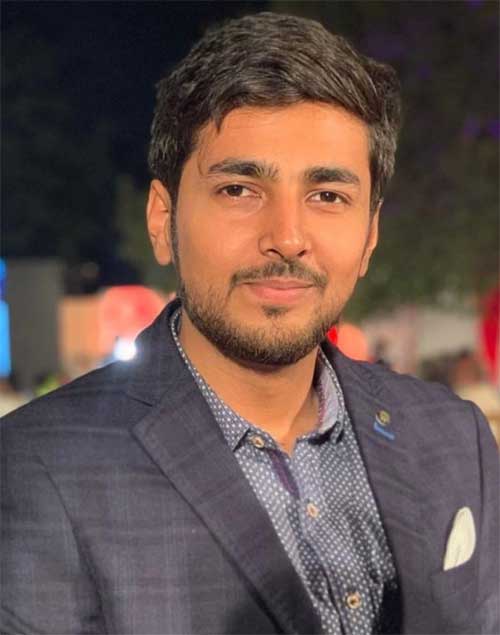 Heading to Tian'anmen Square Once Again!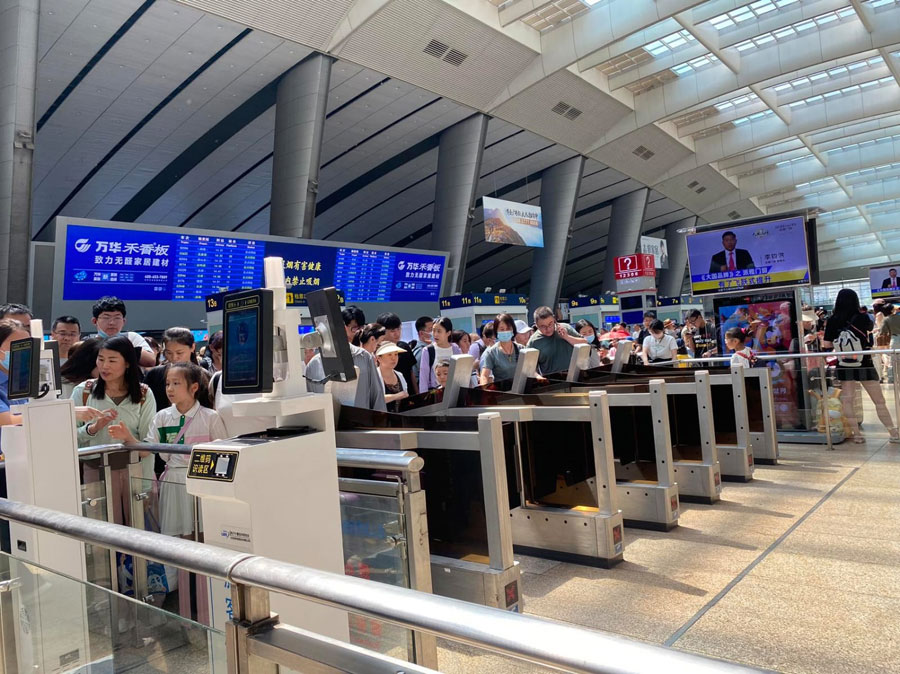 Early in the morning, we all woke up and headed to breakfast as usual, knowing that it was our final day at the hotel in Beijing. It was an opportunity to savor those dishes I had missed during the previous two breakfasts, knowing that I wouldn't have the chance the next morning. After enjoying our meal, we prepared to leave, but unfortunately, one of our members was too exhausted to respond to our attempts to wake them. Regrettably, we had to depart without including that delegate in our group.
Once again, we found ourselves at the same location where we had been denied entry due to lacking an invitation letter and holding journalist visas. However, the Chinese government, along with the efforts of the Consulate in Karachi, demonstrated their considerate nature and granted us a special opportunity to visit the place with utmost respect. We were relieved to bypass the long lines and proceed directly to the entrance.
The scorching weather reminded me of my previous visit in 2016. It was remarkable to witness that the place remained unchanged in its cleanliness and had even better arrangements. Moreover, the connection with our Chinese counterparts was stronger, as they always uplifted and supported their Pakistani friends. I was also deeply impressed by the competence of the Chinese security personnel. They had previously denied us entry due to our journalist visas, exhibiting their education and vigilance in assessing potential risks. It was evident that they took even the smallest factors into consideration to prevent any unfavorable situations. It was a stark contrast to our own country, where security staff could benefit from similar levels of education and training.
As we explored the square, it was truly mesmerizing to observe its construction and impeccable maintenance, despite the significant time gap since my last visit. Our guide, Mr. Jason, proved to be a wealth of knowledge about the historical significance of the place, further enriching our experience.
Leaving Beijing with hopes of returning in the future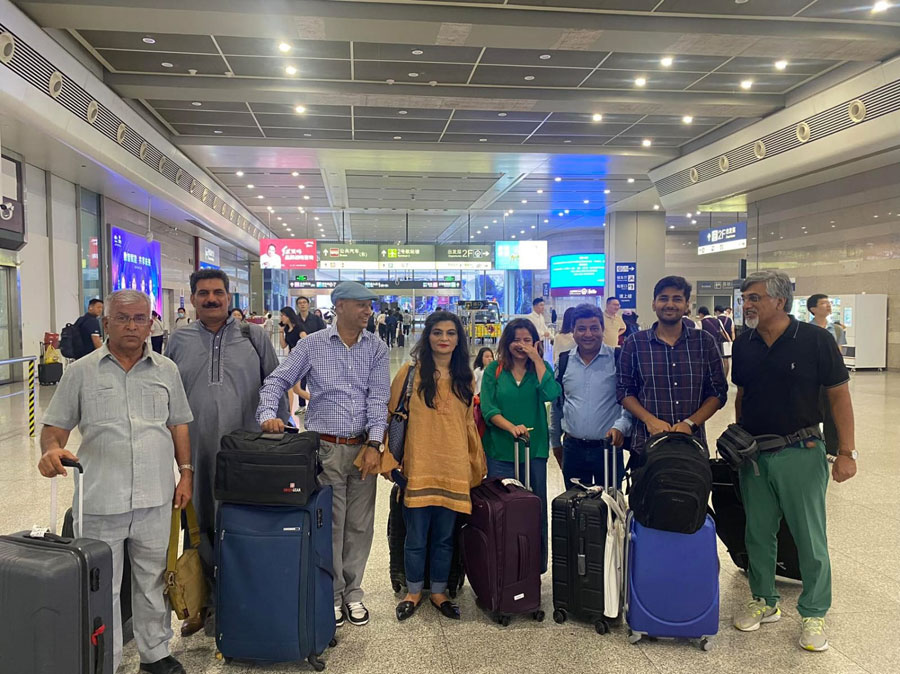 Although we were reluctant to depart as three days felt insufficient to explore such a vast and captivating city. Eventually, we made our way back to the hotel for check-out, enjoyed a delightful lunch, and were joined by our missing delegate. Together, we bid farewell to the beautiful hotel and Beijing, embarking on a bus journey to experience Shanghai and travel on the high-speed bullet train. The train accelerated to a remarkable speed of 350 kilometers per hour. Prior to our departure, we expressed gratitude and said our goodbyes to our guide, Mr. Jasor, and representative, Ms. Tong, who had been immensely kind and supportive throughout our travels. Promptly at 3 pm, as is customary in China, the train departed. Punctuality is a hallmark of Chinese culture and one of the key factors contributing to their remarkable success. The train ride was seamless, allowing us to relish the picturesque views. As we dozed off, our head of delegation, Mubasher Mir, found himself engaged in conversation with a few Chinese individuals, who offered him pleasant company. They exchanged contact information and expressed their interest in Pakistan, considering it a friendly nation with strong ties to China. Upon awakening, I gazed out the window of the bullet train and was mesmerized by the breathtaking views. The impeccable infrastructure and the nation's commitment to adhering to rules and regulations demonstrated their remarkable organizational skills. There is much to be learned from China, and it is essential that we do so expeditiously. Failure to keep pace in this race may leave us unable to catch up in the future. Let us actively foster and promote the brotherly ties between our two nations, working towards a successful and prosperous relationship.
Reaching Shanghai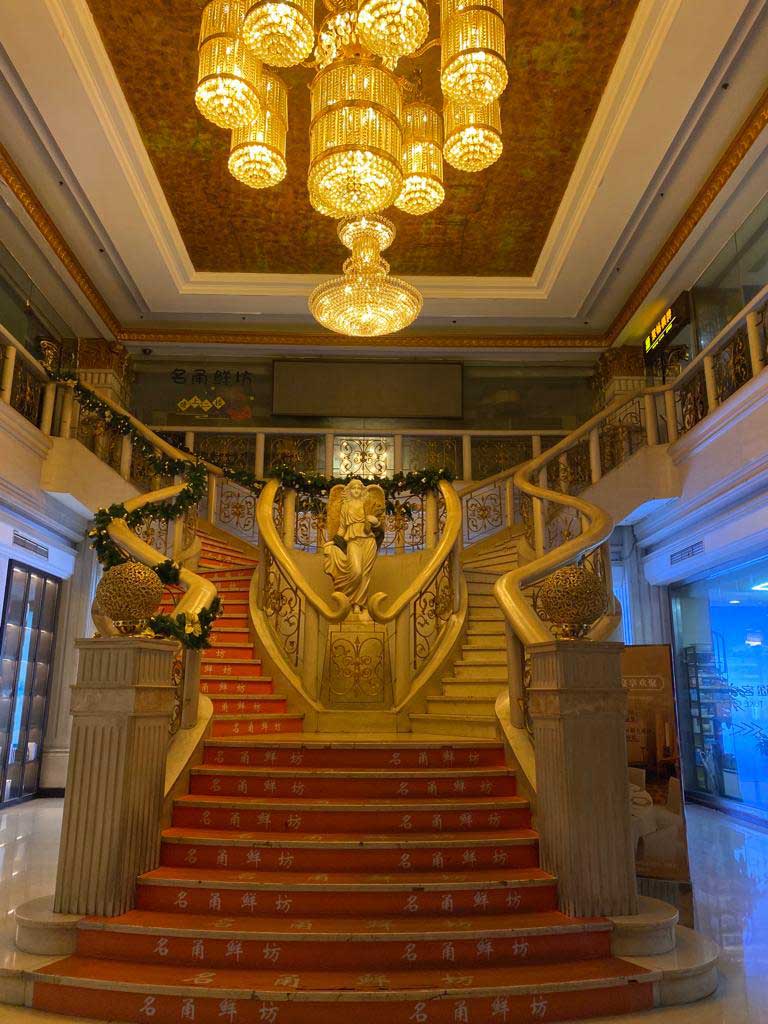 It was an unforgettable experience for all of us, following a 4 and a half hour journey covering a total distance of 1318 kilometers from Beijing. Traveling on the bullet train proved to be truly remarkable, especially given its punctuality, a rarity in Pakistan's railway system. While I don't intend to criticize, it is disheartening to witness our nation's lack of initiative and determination to make similar improvements.
However, our expectations were surpassed by Shanghai, which displayed captivating beauty and a vibrant atmosphere that even surpassed Beijing. The cityscape was dominated by impressive high-rise buildings adorned with captivating digital marketing boards, adding to its allure. Upon our arrival, we were warmly welcomed by our guide, Mr. Stone, who proved to be a delightful and entertaining companion. Although I will confirm his Chinese name in our next interactions, I am confident that we will have a great time exploring the beauty of Shanghai together.
It is worth noting that Mr. Stone resides in Hangzhou, a city that resembles paradise on earth, and I had the pleasure of visiting it during my previous trip to China. He mentioned that it only takes 45 minutes to reach Hangzhou from Shanghai by bullet train. Our evening came to a close with a memorable dinner at a local restaurant, where Javed Ahmed serenaded us with soulful songs, including ghazals and geets, on our way back to the hotel.
Overall, our journey not only provided us with an amazing travel experience but also offered valuable insights into Chinese culture and society.
We checked in our hotel in Shanghai late night and next morning we will be exploring Shanghai with our delightful guide Jason.