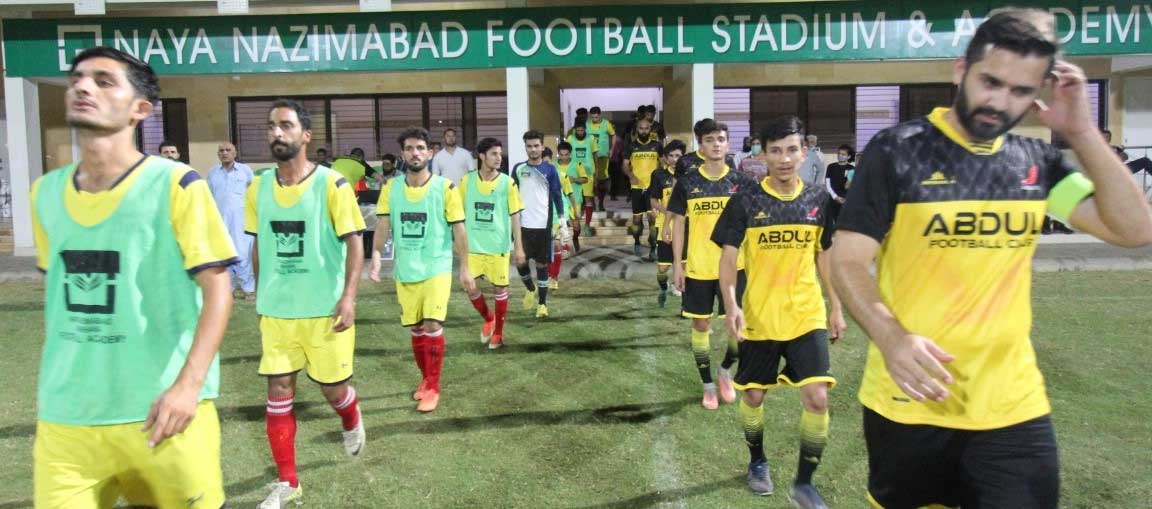 Iqbal Jamil
KARACHI: In the last league match of Group D of the Naya Nazimabad Ramadan Night Football Tournament, Abdul FC defeated Khyber Muslim by three goals in a one-sided contest to make it to the semi-finals.
In a match played at the lush green football ground of Naya Nazimabad, Abdul FC needed a three-goal victory to reach the semi-finals, which they achieved.
Shams Taj of Abdul FC scored the first goal in the 38th minute of the game to give his team the lead. 14 minutes later, Abdullah Chhepa doubled his team's lead by delivering the ball into the net. Many goal opportunities were missed in the second half of the game. Finally, at the last minute, Noman Ahmed scored a goal and confirmed the ticket of Abdul FC in the final four.
Special guest of the match was Naveed Ahmed, the former captain of Pakistan football team. In the previous Group A match, Gharib Shah Union defeated Hazara Muhammadan by three goals to one. The winning team's goals were scored by Noman, Hashir and Rafi. Hazara Mohammadan's only goal was scored by Zain.