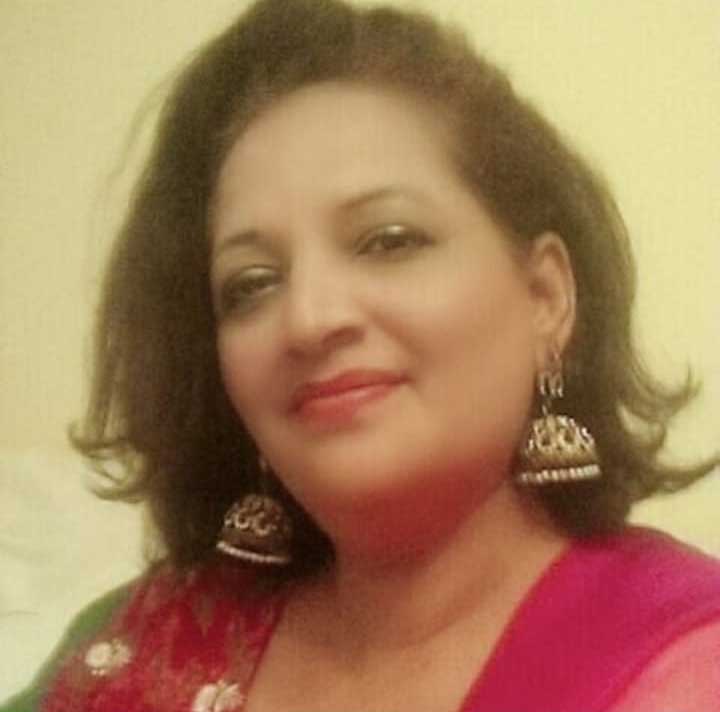 Sindh Social Welfare Department: Resolving issues, making progress and facing challenges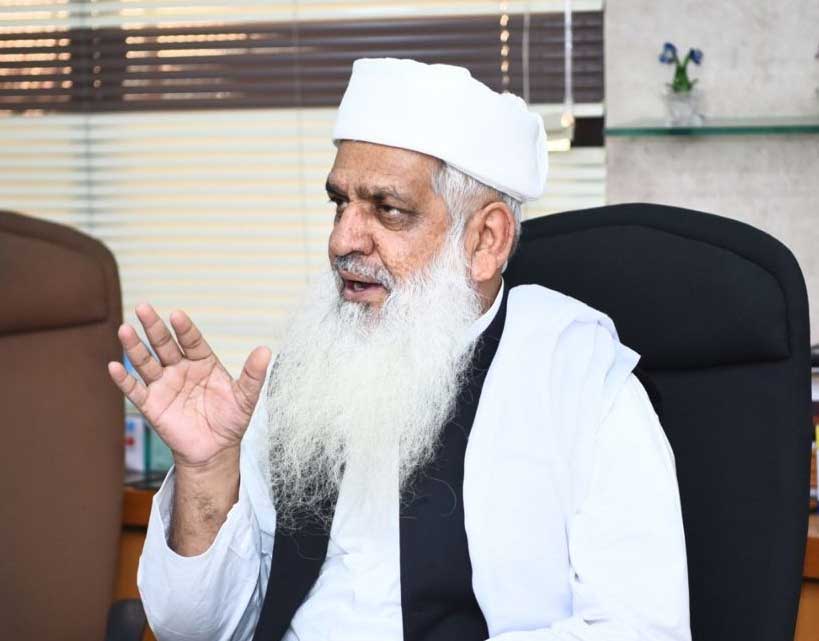 Social welfare services and programs in any country has prime importance in government where the economic benefits need to be distributed equitably for improving living standards of the poor, vulnerable and marginalised segments of the population. It serves as a bridge between public and private sectors with specialized services and allocation of resources for the welfare of the weaker segments of the society in collaboration with the NGOs. It also works for promotion of social justice and eradication of social evils by establishing required facilities, facilitating in capacity building by conducting seminars and workshops. The Sindh social welfare department is concerned with the institutional care and rehabilitation of the poor, vulnerable, marginalised and excluded segments of population, including children, women, Persons with Disabilities (PWDs) and senior citizens to enhance their capabilities for mainstream socio-economic life. It also provides access to the poor and vulnerable for their basic necessities, like education, health, nutrition, skill development. The welfare initiatives have positive impact on underlying poverty and inequality for providing access to equitable economic and social opportunities to deserving communities of the society.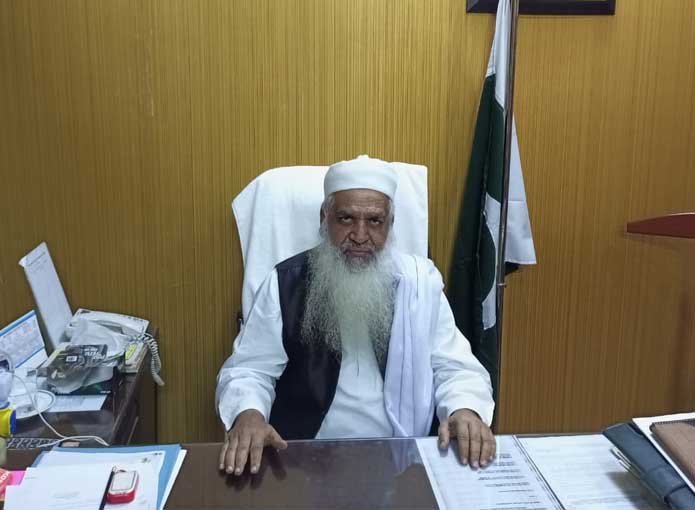 Nonetheless, despite having all resources, funds and full fledge department the deservings are being mostly denied of opportunities for economic, social and human development, and people remain caught in the vicious cycle due to the misgovernance, half-hearted efforts and red-tapism. But there are some good bureaucrats and officers who bring positive and healthy changes with their determination "to do something". One such officer is Director General Social Welfare Department Ghulam Abbas Detho, who recently took the charge in October 2020 . In a short period of one year, he within the limited resources brings about much-needed reforms through his expert command and management as BPS-20 officer.
"Effective social welfare policies provide need-oriented services to the underprivileged strata of population by promoting voluntary work, mobilising local resources and effective community participation", says Detho. "Under dynamic leadership and vision of our Minister Social Welfare, Sajid Jokhio, our department envisages socio-economic empowerment of the poor and marginalised through different support programmes of skill and community developments. Therefore, our focus is on new initiatives and expansion of the existing institutional welfare services for care and rehabilitation of the poor children, women and transgender. These initiatives provide them access to the basic necessities of education, health, shelter and income generation." Director General explained.
While answering the query of initial challenges he has to face when he took the charge, Ghulam Abbas Detho responded that the basic challenge was keeping the our own house in order. " the first challenge was to bring the personnel and subordinate staff on right track. The number of Ghost employees was 150, they were neither attending their duties nor performing. In our terminology, we call them "ON VISA". All of them were served show cause notices and a special unit is being established to monitor their attendance and performance in my office. The number of absentees has now only 5 to 7. In a span of one year, the regularity and punctuality of employees has greatly improved".
Much Awaited promotion of junior staff:
"Secondly the promotion of junior clerks and lower grade employees were halted for last many years. These deserving employees of social welfare were demoralized and demotivated . after my resumption all cases for promotion were forwarded on right platform. Fortunately, as per law all cases were approved and they were prompted in next rank", said DG Detho.
Skill Development Centers for Transgender:
"Thirdly, most of the institution like Darul Aman which were established and developed by the Social Welfare Department has been transferred to Women Development Department. Now we are working to develop such organization which would belong to SWD. Previously there were three skill development centers for transgender which were closed down owing to shortage of funds and mismanagement.. SWD injected much-needed funds to revive the closed centers. Now SWD is fully capable these to run and operate these skill development units under its supervision", acknowledged Ghulam Abbas.
Registration of Orphan Houses:
Earlier this year Sindh High Court took up a petition seeking proper compliance under the Sindh Orphanages (Supervision and Control) Act, 1976 and the Sindh Darul Atfal (Supervision and Control) Rules 1987 for hearing and the court asked social welfare department to file a report how many Orphan houses are being registered. The HC bench directed the SWD to ask orphanages for registration and take action against them if they were in default of the law.
Commenting on Court order compliance, Ghulam Abbas Detho said "that there were 43 orphanages in the province out of which seven were being operated under the control of the federal government. At that time only two were registered under 1976 Act. Notices were issued to such orphanages, asking them to get register, fulfilling required terms and conditions of Act. With unfailing efforts of our department, within a short period, at this moment, 28 orphanages have been registered."
Care center for Senior Citizens:
Pakistan is one of those 15 countries where over 10 million persons are above 60 years, and currently, the country has 11.3 million people above this age, which will be 43.3 million in 2050, making 15.8 per cent of the total population. Pakistan is yet to formulate tangible plan and policy for ensuring their rights to health, participation, care, livelihood and protection to make them socially and economically productive.
When asked what Social welfare has done realising equal rights of the senior citizens, DG Detho says "A comprehensive programme for the welfare and protection of the senior citizen has been envisaged through establishing centers in each district. The main objective of such homes will be to provide institutional care and facilities for older citizens, who are shelter less and without family support for their mainstream productive life. For this purpose, immediate 700 million has been sanctioned. A monitoring unit has been established at my office to supervise the entire process".
Registration of 4000 NGOs under Charity Commission Act(CCA):
As part of the government campaign to streamline the data of NGOs across the province, out of 12000 nongovernmental organizations, registration of more than 7,000 NGOs has been cancelled. majority of the NGOS failed to meet the legal requirements which suggested serious checks on their financial records and activities. Even in some cases the addresses of NGOs' offices, details of their office-bearers and area of their interest are not found in the record
Explaining the process, DG said "We have started interacting with the remaining 4000 NGOS to bring them under the umbrella of Charity Commission Act. Through this process as regulatory body we will streamline their data, tighten the checks, which are required under the Registration and monitor their performances or contributions ". "For the facilitation of these NGOs, a monitoring and help desk has been constituted in my office. So far we have registered 1200 organisations under CCA", he further added.
Shelter Homes:
"Before my joining as DG, budget was allocated for shelter homes. However, those shelter homes project was not executed due to lack of supervision and interest. I took this project on priority basis and after completing all necessary documentation and approval, I released 600 million Rs initially for the establishment of three shelter facilities. These projects are now underway on war footing", emphasized Ghulam Abbas Detho.
Marriages of orphan girls:
Director General informed that the Social Welfare department also runs their own orphan houses, where two girls are being married where Detho was nominated as their guardian/father after taking approval from the competent court.
Being a regulatory body, SWD must recognize the importance of the current public and private partnership. It is essential that active and dedicated officers like Ghulam Abbas Detho in SWD broaden their focus and make a paradigm shift from consumption support to social investment to rehabilitate and empower the poor, disabled and marginalised for their sustained livelihood. A well-developed network of organisations, supported by the Sindh government, will address broad spectrum of the social needs, including health, education, community development and shelter. The aggregate individual and corporate sector – giving more than Rs70 billion over the years- is substantially higher as compared to the government expenditure for the social welfare programmes. Only a long-term sustained effort to address the causes and consequences of poverty is likely to be a success through indigenous departmental reforms, where SWD assuming a proactive role may bring much needed relief.