Satisfaction means no tomorrow… HMR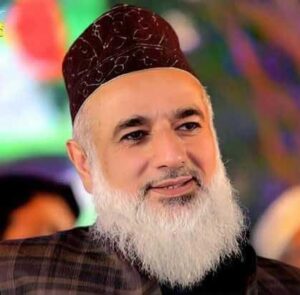 There's no certain road map to success. All you can do is follow your heart, execute your vision, and never give up. Of course, being an entrepreneur is not an easy task and an entrepreneur is a risk taker. Within an entrepreneur, there is a need of perseverance, confidence, passion and communication skills in order to achieve the goal.
Conversations with builders often uncover a new insight which helps us improve and innovate better to become a brand which is more relevant and caters to the latest demands.
HMR is a name, a shining brand, veterans in the builder industry, revered for his determination, innovation, commitment and honesty. The strong conviction and dedication to success has helped him to surpass all the failures and learning from them. It was just his commitment never to give up and his struggle that was truly inspiring. His projects show enthusiasm and spirit. He adopted the profession in which he had a perfect zeal. The intense passion helped him to turn his dream into reality.
Founder Chairman of the HMR group ventured into this business way back in 1982 with a 100-year-old family business. When HMR works, that means your dream works. Haji Muhammad Rafiq Pardesi is an illustrious name in the field of builders and developers. He is a simple, humble businessperson and philanthropist, always ready to help the needy persons.
He is the Director of Pakistan UAE Business Council and Pakistan Morocco Business Council. Swiss Business Council, Pakistan is also playing an active role in China Business Council. He is the Patron of various social and religious institutions.
Despite being the chairman of the group, he has a long list of business projects and social activities. Over time, he expanded his skills and embraced new challenges, and today his business has spread across the world. We had the pleasure of interviewing HMR…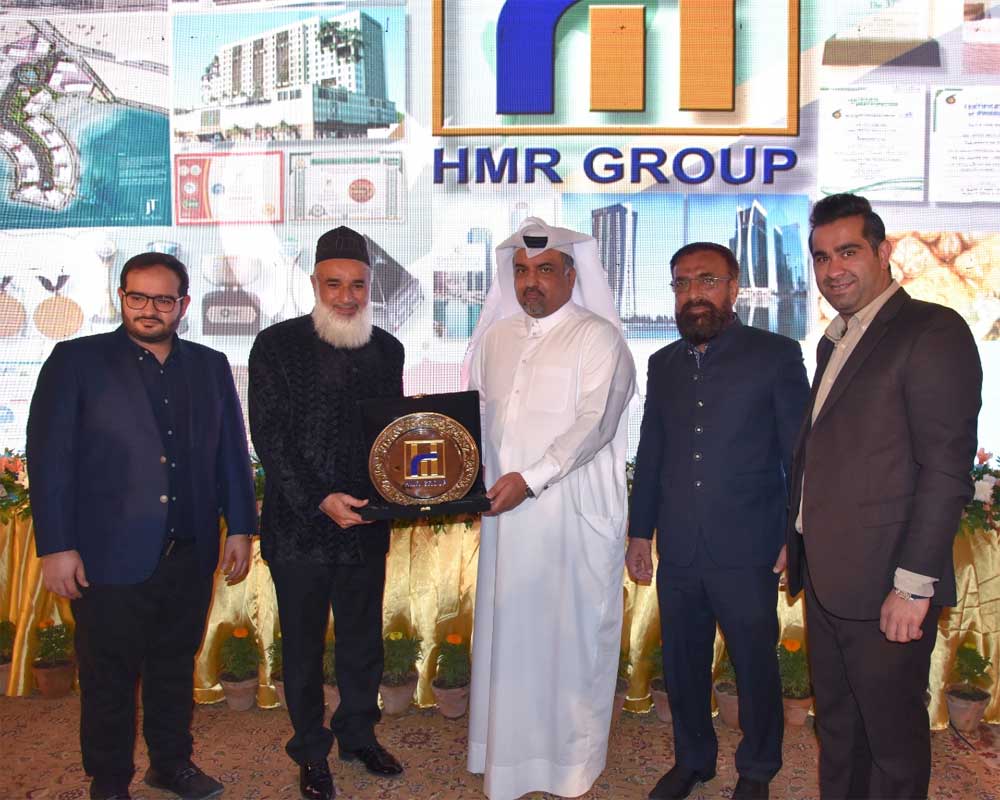 Could you please shed light on HMR Waterfront Project? It is being said that this project is going to create a new history in Karachi. Is it true?
That is absolutely right. We're trying to introduce myriad of things that is the demand of present time. We still lack the facilities in our country that are available in the projects of Dubai, London, USA and Europe. This is why we decided to provide the modern facilities in our projects to fulfill the dreams of the residents. They would now enjoy the fresh air with modern lifestyle. We are going to establish a colony along the coast and the kind of facilities we are supposed to provide, I think, it will be a great work in the history of construction business and people will love it.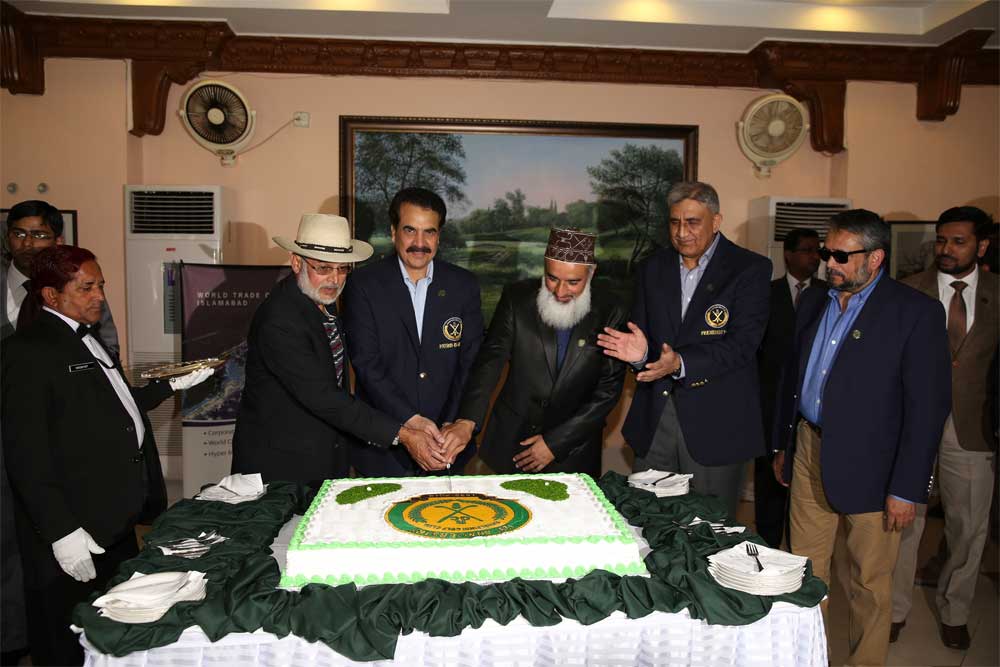 How many towers do this mega project have and tell us about the facilities you are offering?
We have designed a very comprehensive and outstanding plan that will prove to be the trendsetter and it will change the skyline of Karachi. DHA Phase 8 is a state-of-the-art real estate development on a 33-acre beachfront land in which the business district is brilliantly and skillfully linked to a special housing project. The project has 19 high-rise towers including 14 modern residential towers to enjoy a soothing and peaceful family life with all modern amenities like shopping mall, mosques, walking area and car parking, while waterfront business district include five high-rise towers, having HiFi offices laced with ultra-modern high-tech facilities to cater to the needs of the business. There are restaurants, coffee shops, helipads and a large number of high-speed elevators. We continuously try to make things better and better, so that people can live a peaceful and comfortable life there.
Are you sure, this project prove to be an important milestone in the development of real estate industry in Pakistan especially in Karachi?
There are so many Pakistanis in Dubai, USA, Europe and all over the world for whom there is no place in the city according to their status and demands where they can live in peace. This is the reason why people in Pakistan move to other countries with their children. However, our projects will attract people and motivate them to invest in it instead of investing in other countries and they will prefer to live. It will boost the real estate business and people from Faisalabad, Lahore and Islamabad will come here because they love sea.
How was the journey from person to personality? What difficulties did you face? Any regrets.
I believe in constant struggle and as a result I have achieved success in every field. We brothers started the business together and then gradually our business spread to other countries of the world. We also received many awards from the government of Pakistan and many other countries of the world. We have never borrowed even a penny from banks for our business. Moreover, we have a very prosperous business without taking loans from banks. However, I loved and respected my parents and served them a lot. My parents were happy with me when they left this world, so I am very satisfied.
What is the contribution of bank loans towards achieving such a top position in the business world?
There is no doubt that the majority of business people run their business with the support of heavy loans. They start business with loan and then for further expansion of business, they take loans again. It works out well until the business run smoothly, but as soon as the business suffers a loss or businessperson faces the law and order and unfavorable conditions, he gets into trouble. Industrial units have to be sold to repay bank loans or face lawsuits for non-payment. However, thank God we expanded our business without taking a loan from bank, so according to my personal experience I would suggest others to do business but do it on their own basis, without taking an interest-bearing loan. By the grace of Allah, business will prosper.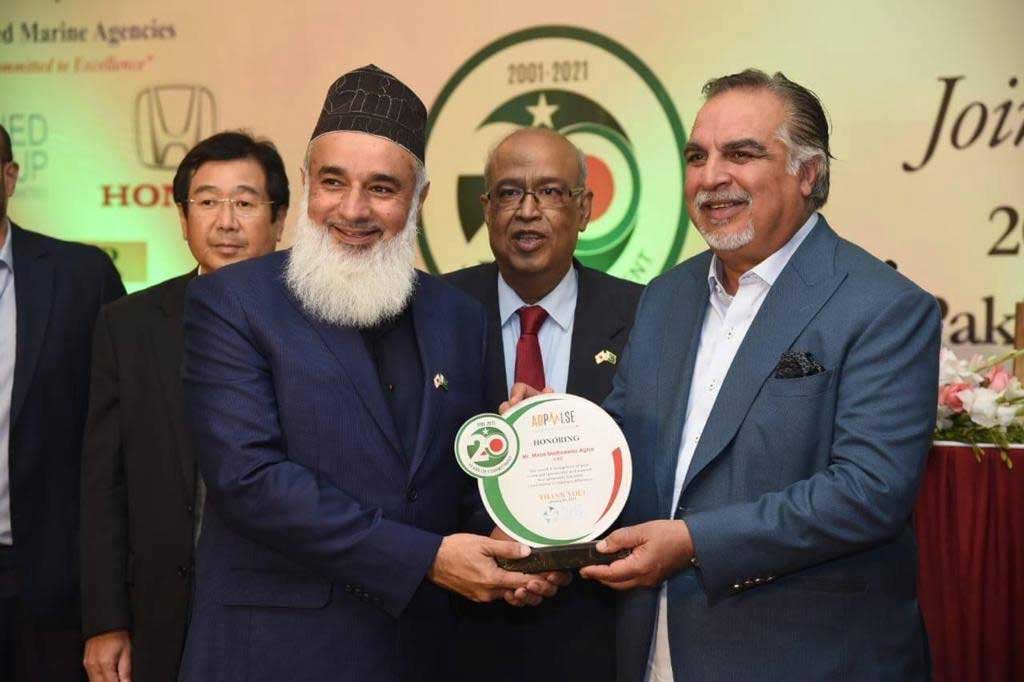 Have your work and services been acknowledged at the highest level? Any memorable feeling?
I have so far received countless awards at home and abroad. As far as the memorable feeling is concerned, the award given by the Union Bank of Switzerland in Dubai is very memorable for me. Because I am probably the first person in the world to be awarded by this bank.
How do you see social attitudes in Pakistan? How can we bridge the gulf between rich and poor?
Poverty is not a guilt. The social attitudes in Pakistan is a bone of contention, creating divisions in the society. I have lived in many countries of the Africa, where the rich shares their food with the poor in times of their need. However, the situation in Pakistan is different. Here even a low profile person behaves with contempt towards the person of the same status.
It is important that we, as a nation, should bring about a positive change in our attitudes, take care of each other's self-esteem, and support each other in times of trouble and distress, and then the situation will definitely start improving.
Do you agree that education is very important? What efforts have Barkati Foundation done to promote education?
Education is very important and it plays an effective and significant role in development of the country. Education of modern sciences is the need of hour. Every member of the nation should get education. We are endeavoring to establish a network of academic institutions all over Pakistan. Barkati Foundation has been striving for the advancement of knowledge since 1980. Our goal is to transform madrassas into schools and schools into colleges and universities, for which we have the full support of scholars and teachers.
Unemployment has become a serious issue in the country, how can this problem be resolved?
There is no shortage of manpower in our country. Our Pakistani brothers go to the countries all over the world to prove their abilities, so why do they fail to deliver in the country. In fact, Pakistan needs industrialization. A network of new industries will have to be spread over the country. Europe and other countries of the world are keenly interested in setting up industries in Pakistan. Nevertheless, we need to get rid our corrupt system and provide the best facilities to the foreign investors so that unemployment can be eradicated from the country. During a meeting with the Consul General of Japan, I asked him not to give aid to Pakistan, but to set up industries in our country to create vast employment opportunities. Countries from Afghanistan to Central Asian and Europe can be the best market for us. We can create a huge demand for our products by exporting it to the international market. Prime Minister of Pakistan, Imran Khan, repeatedly says to make the country prospering but his ministers are reluctant to work in this line. In Dubai, the system is very good. No institution comes in the way of investors and businesspersons, while in Pakistan; so-called experts of every sector impose their policies, creating hurdles for traders to work. When a businessperson is taken to behind bars because of just allegation, he later become the part of this same corrupt system.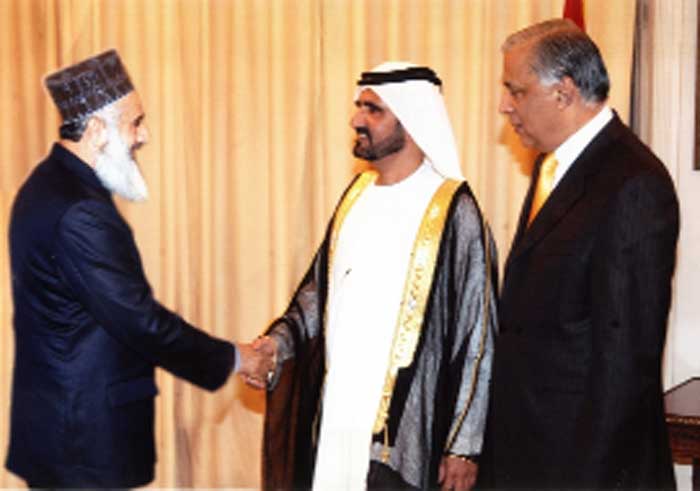 You are the main driving force behind the World Kashmir Forum. How would you promote the voice of Kashmiris all over the world?
Apart from expressing solidarity with the oppressed Kashmiris, the main purpose of the World Kashmir Forum is to highlight the Kashmir issue in various forums and to garner full support for it from all over the world. At the national level too, we regularly hold rallies, seminars and other programs on a large scale. World Kashmir Forum will continue to show Indian atrocities to the world. If Europe remains active for human rights, it will also come forward against Indian atrocities. India has turned occupied Kashmir into the largest prison in the world. The atrocities of the Indian occupying forces need to be exposed to the whole world so that the ugly face of India can be exposed all over the world. Our forum is proving to be helpful in advancing the struggle for Kashmiris' right to self-determination. People have now started to raise voice for Kashmir. Kashmir independence is difficult but not impossible.