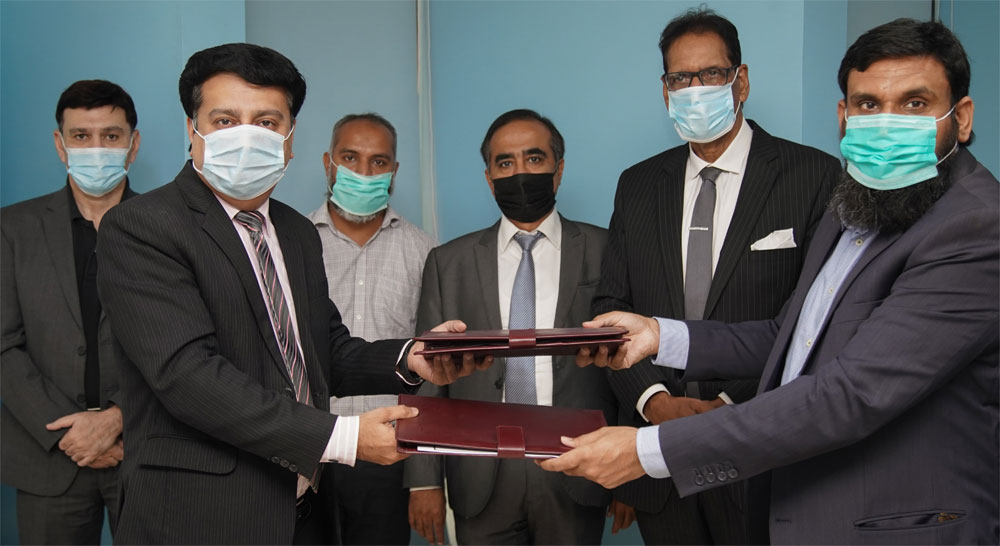 KARACHI: The Institute of Business Management (IoBM), Karachi has become an Academic Strategic Partner for the HR Tech Summit Asia 2021. A memorandum of understanding was signed with HR Legends, here Monday, says a Press release.
The signatories were Dr. Imran Batada, CTO and Director, Center of Information and Technology, IoBM, and Ghulam Mustafa, President and Founder, HR Legends. HR Tech Summit Asia is the leading summit of Asia bringing together leading executives, HR heads, and CIOs representing government and private organizations.
The Summit will provide HR and tech professionals to discuss and share ideas and insights to acquire, develop, engage and retain employees through emerging HR technologies.
Also present during the signing ceremony were Ibrahim Amin, Chairman, Dellsons Associates; Hamid Saeed, Image and Wardrobe Consultant; and Kamran Meer, Consultant Cybersecurity & Machine Learning.