Last Exploring day in ShangHai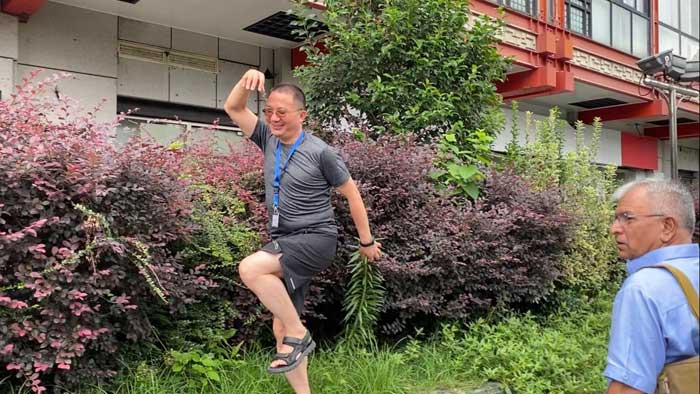 I woke up with a good sleep and a thought came to my mind that made me sad that why time is passing so fast as many days feels so less in China as I want to explore more and more of it. So our itinerary had Yu Garden, City God Temple, The Bund, The Oriental Pearl TV Tower and the site of 1st CPC National Congress and Maglev Train. So after having our breakfast we went out to explore the above-mentioned places with the pumping heartbeat for the excitement that was yet to come as today's itinerary was probably one of my favorite one. Our guide Stone also seemed so energetic in the early morning so I was pretty sure it's going to be a lot of fun!
Exploring Yu Garden and City God Temple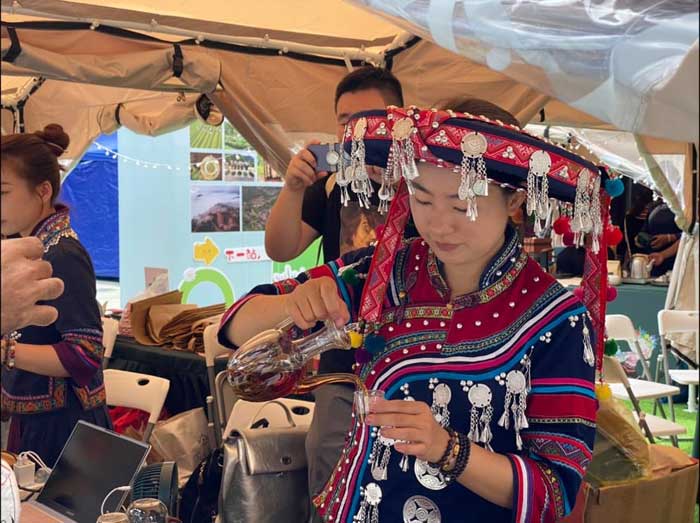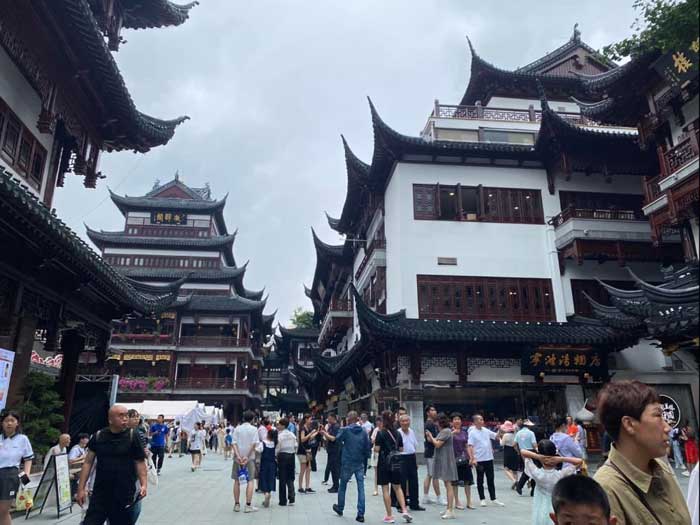 So we went for our first destinations for the day which was nearby to each other, Yu Garden and City God Temple. The place was as usual beautiful just like the other places of China but what differentiate it from the other places was its huge market that is in the streets of the traditional China houses, it was kept with so much cleanliness and beauty that it gives you a strange pleasing feeling to see the historical place with a touch of advancement that is just indescribable. So even the cheap products there seemed so expensive due to the value of PKR and it literally disappointed me a lot that where are we going and why is our government is still struggling to find solutions to prosper Pakistan and this is exactly the reason the capable and intellectuals are finding an opportunity of leaving Pakistan and the reason why same thought came to mind, anyways! After a little bit of shopping and a lot of thumbs up from random passing by Chinese fellows we went onwards to explore the City God Temple which I visited for the second time after my first visit that was back in 2016, it was kept so maintained as I can do the comparison easily and in my opinion it was even better than the last time, the pace at which China is growing is drastically amazing! There we saw the City God Temple and the little lake that was in between with smokes around it gives the feel of cultural heritage that has still been kept, while our delegate Noman a photo journalist in our delegation was busy keeping pictures we lost him and found him 15-20 minutes later having a cup of tea nearby the exit from a stall that was being provided to everyone for free, so we all took it and enjoyed our moment.
Visit to 1st CPC National Congress Site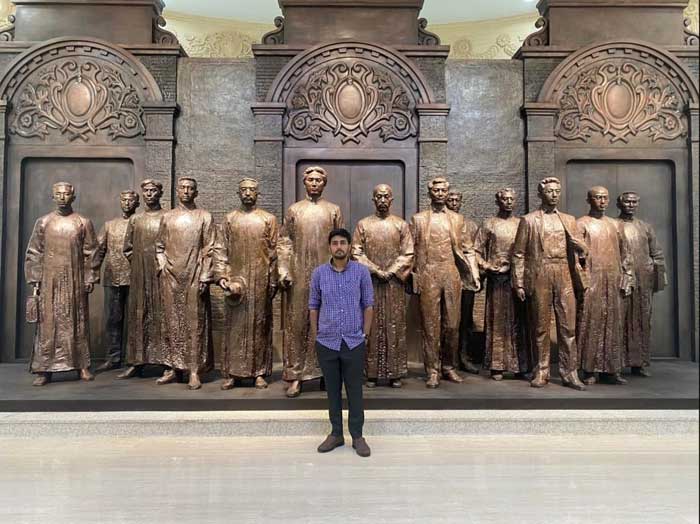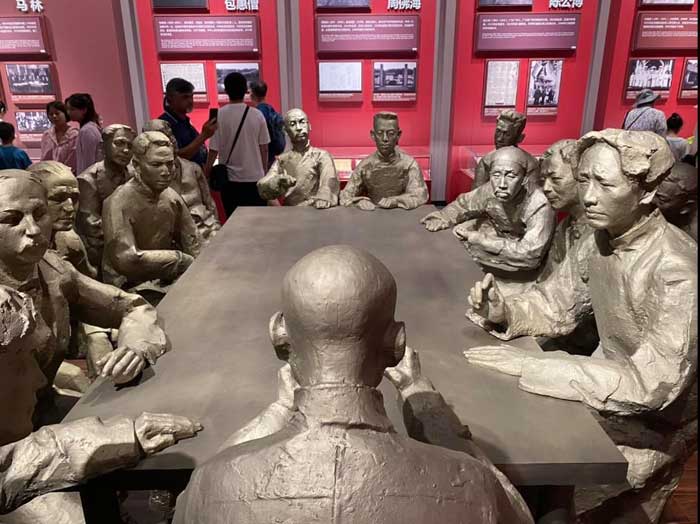 We went for 1st CPC National Congress site that was just 25 minutes away from The City God Temple. After getting off the bus we saw everything was in the red theme and a lot of Chinese fellows were also there along with many school, college and university students to explore the place as it was 1st of July which is considered to be the founding day of the CPC. After taking pictures we went inside and we were literally shocked to see how beautifully the History has been preserved by the Chinese people and how it is open for the public and institutions where students of all ages gets to know the struggles behind the luxuries they have been blessed with at time and that helps encouraging them to maintain the same motivation to keep their country growing further. We also saw the statues of the first 13 members of the CPC and also a representation of their meeting along with the documentations as well that also included hand written letters and resolutions and historical things while something interesting that I saw on the exit was there were cards hanging on the wall and a table and chairs where the visitors can sit and write what's in their mind and hang them on the wall hooks, we all wrote sitting there about our visit and how we love our Pak and China relationship. While waiting for the bus we also saw kindergarten or maybe class 1 or 2 students who were brought to the site which shows how much respect and care Chinese have for their history.
Lunch and our short journey in Maglev Train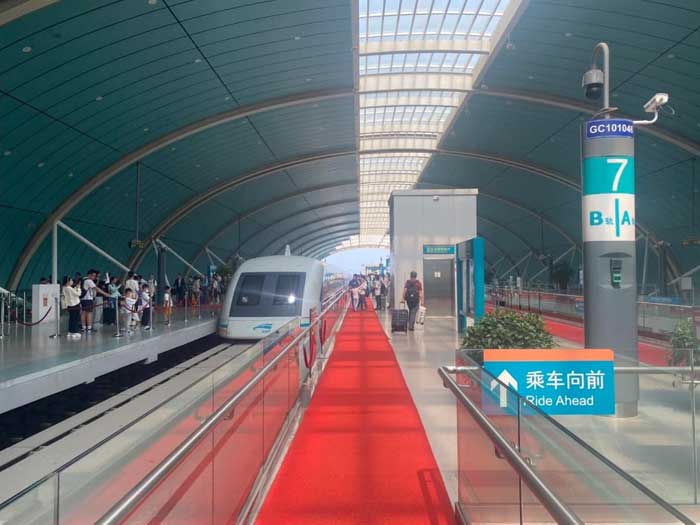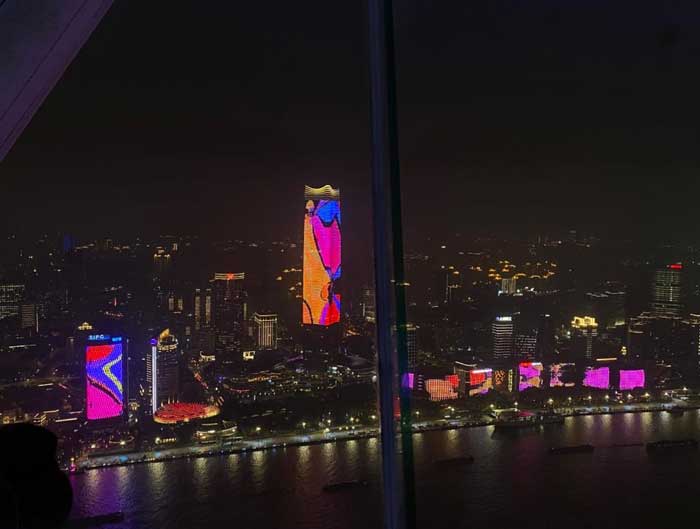 After leaving the 1st CPC National Congress Site we went off for Lunch as we were all very tired and hungry as today's weather was too much sunny and warm so we all got tired and hungry and the guide then took us to a Halal Muslim Restaurant, it name was written in Chinese and I was very much tired that I didn't even remember to ask him the name for the restaurant. So after reaching in the restaurant the food was already on the table, something that I really like how this trip is so well managed and how we all are being cared for so much and I really appreciate the Consulate of China in Karachi for blessing us with this opportunity to show us how much this nation cares for us and everything, anyways that is for later when I will come back and write a complete report on my experiences. So we had our lunch and left for Maglev Train that travels at the speed of 300 km p/h and it was a trip of 8 minute where our guide, after dropping us at the station left in the bus to reach at the exit point so we can explore inter-city train experience and it was really impressive.
Visit to the Bund and the Oriental Pearl TV Tower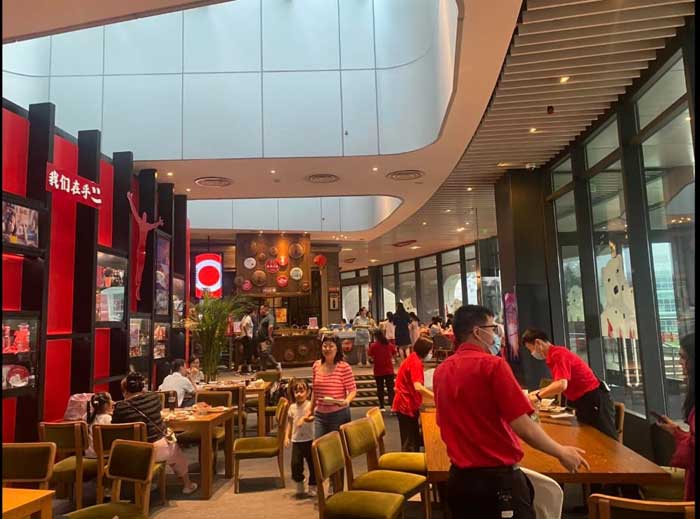 So after all the places we went off for our visit to The Bund which is a beautiful river, the place was so much advanced and surrounded by the tallest and modern buildings in Shanghai, so The Bund and The Oriental Pearl TV Tower both are nearby and at a walking distance of hardly 7-8 minutes. What I really liked about the Bund was all of the cargoes that are transported in our city Karachi are done in Heavy traffic that disturbs the traffic as well as the peace of the people on road, while here in China you won't see any heavy traffic on roads also this transportation method used by China cuts almost 1/12th of the cost as compared to the use of heavy traffic. So we walked after taking pictures at the Bund for dinner which was done in a Coca Cola restaurant which have a 1 hour all you can eat buffet system, as it was not a halal Muslim restaurant we had to be careful with the meat meals so we all took sea food items, fruits and vegetables and had a mesmerizing experience there and afterwards went to The Oriental Pearl TV Tower which had a huge queue of about almost 30 minutes but once we got on the elevator, it took us to 263 meters high with-in 30 seconds, once we got off the elevator the views from the top of the Shanghai city was insane, the buildings which seemed so tall just a few moments ago seemed so little from up there, the place was managed perfectly to control the flow of the visitors and also the glass floor that many people are scared to walk on from such heights, I have trust issues but yet I still walked on the glass floor as I knew it wouldn't break, that was just a humor. So we finished our itinerary for the day and went back to our hotel and had our concert done by Javed Malik on our way back as usual to end the day even better. Tomorrow we will be leaving Shanghai for Suzhou a beautiful city of China called Venus of the Asia.