Malaysian CG visits The Explorer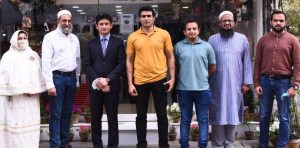 The Malaysian Consul General Khair ul Nazran Abdul Rahman visited the Explorer store during the week to see first-hand, of all the great merchandise that is on offer at The Explorer.
Sharing his views of his experience after visiting the store, the Malaysian diplomat was impressed by the extreme high quality branded goods by world class companies were available at The Explorer, at affordable prices.
Famous TV star Farhan Ali Agha, was present on this occasion and said it was an amazing store which had the best quality products at the better prices that one would pay abroad. He pointed out the merchandise included a wide range of Victronix products, Wenger luggage and travel accessories, Rotho kitchen products, Felco tools, Maglite torchlights, and the famous knives for hunters; Buckknives of USA.
The host of The Explorer, said that he had a passion of opening a high-end store and opened this venture three years ago. He said his objective was to provide the best quality products at the best possible prices and follow it up with unmatchable after sales service with a smile. He said since opening his venture he had expanded the range of quality products of offer.
Aijaz Aslam bids 'Nand' farewell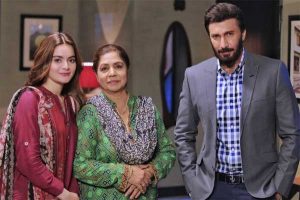 Aijaz Aslam has always been at the top his game and with the drama serial 'Nand', he has helped revolutionize the Pakistani entertainment industry. ARY Digital has irrefutably gained the most amount of viewers with 'Nand' airing on television and in a very short time span the first episode has already crossed 13 million views on YouTube. Along with impeccable acting skills shown by all the characters, the story line of 'Nand' is nothing like ever before. Along with a few love stories, many other tales exhibiting hatred, anger and resentment go hand in hand which make the drama all the more interesting.
Aijaz Aslam recently took to his Instagram and bid 'Nand' farewell with a bunch of pictures with the cast and crew and a heartfelt caption saying, "It's a wrap…finally the shoot of 'Nand' is over and you will see some really exciting finishing episodes…thank you everyone for making it the longest running top-rated drama of 2020.
'Nand 'perfectly depicts how the controlling nature of a person can destroy not just one but multiple families. Gohar's thirst for power has not only ruined the lives of her own household but also the lives of her brothers' as well.
Anika Z. Effendi receives Sitara-e-Pakistan Award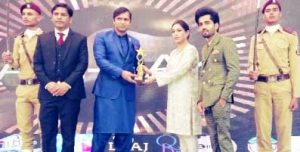 Anika Zain Effendi, Founder and CEO of the food delivery service OurFoodGuru.com has been awarded the Sitara-e-Pakistan Award for "Women Entrepreneur of The Year."
Anika established the new venture OurFoodGuru.com with her husband Zain Hassanally Effendi. OurFoodGuru.com is hospitality and technology-based company, which deals in Food Ordering and Delivery Services. It offers the greatest choice of halal food restaurants, and cuisine types, whilst maintaining the highest hygiene standards and offering delivery anywhere in Karachi.
Anika has more than 20 years of experience in various industries like Banking, Real-estate, Insurance, Technology, Advertising, and the Hospitality Industry. She has successfully established many new SBUs and launched multiple products for many companies that have resulted in positive ROI for the company.
She provided leadership on strategies for the orchestration of complex marketing programs across multi-disciplinary teams that deliver proven business results. Anika is an aficionado at Marketing, Sales, and Sustainability due to her far-reaching experience. Anika is also Chairperson Corporate Affairs for National Pakistan Women Council. She excels in providing and sharing Quality living and is a mentor to many women.
Teri Meri Kahani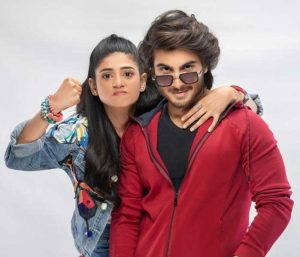 7th Sky Entertainment brings another fun-filled and romantic telefilm Teri Meri Kahani starring Haroon Kadwani & Sehar Khan. This romantic comedy revolves around two young people, Armaan and Zara, both belonging to the same neighbourhood. They are very different from one another, one ambitious and the other driven by fun and non-seriousness. When their paths cross, and they ultimately fall in love with each other, they realise that their desired endgame is not without hurdles and obstacles.
This engrossing story of love is produced by the dynamic duo of Abdullah Kadwani and Asad Qureshi, scripted by Saima Akram Chaudhary, and directed by 'Aehsun Talish. The ensemble cast also includes Javed Sheikh, Bushra Ansari and Usmaan Peerzada.