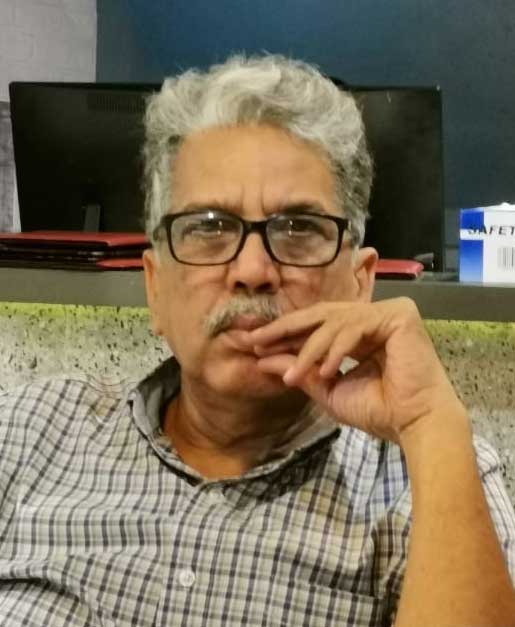 Japan Foreign Affairs Ministry confers PBS with commendation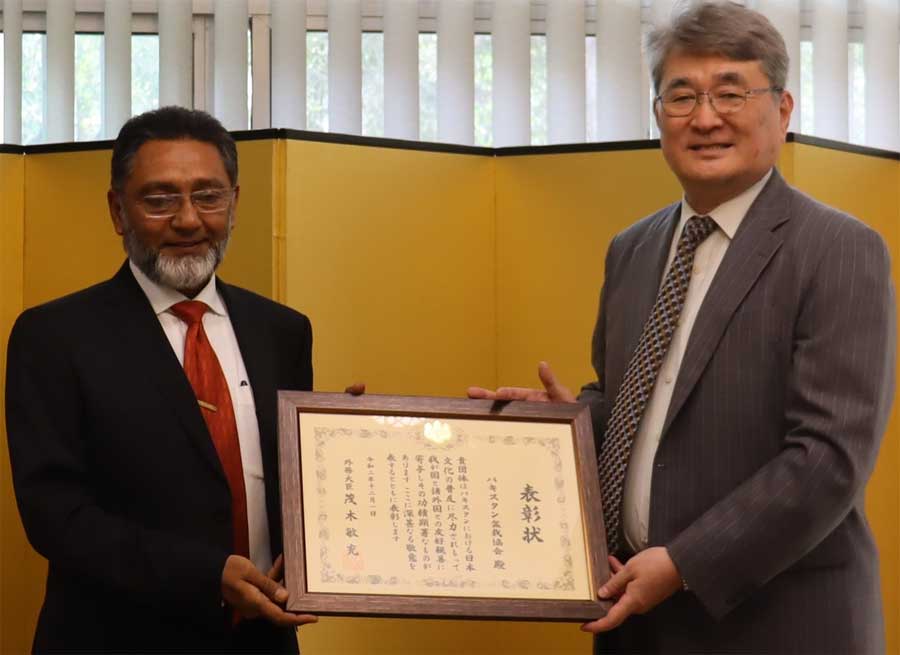 Ministry of Foreign Affairs of Japan has conferred the Foreign Minister's Commendation for FY2020 upon Pakistan Bonsai Society (PBS) in recognition of their significant contributions towards the promotion of Japanese art in Pakistan and enhancing cultural relations between the two countries, during the week.
Every year, the Japanese Foreign Minister's Commendations are awarded to individuals and groups with outstanding achievements in international fields, to acknowledge their contributions to the improvement of friendship between Japan and other countries. In 2020, the Commendations were awarded to 172 individuals and 65 groups.
On behalf of the Foreign Minister of Japan, Isomura Toshikazu, Consul-General of Japan in Karachi, presented the commendation to Khawaja Muhammad Mazhar, President of Pakistan Bonsai Society at a conferment ceremony held at his official residence recently.
Consul-General Isomura, while extending his congratulations to PBS upon receiving this prestigious award stressed that people-to-people exchange is one of the most important pillars which are sustaining the friendly relationship between Japan and Pakistan.
Concluding the event, Khawaja Mazhar thanked Japanese Foreign Ministry for opting PBS for 2021 commendations and desired to further advance their activities by establishing new chapters in some more cities across Pakistan.
Horror film, Asaib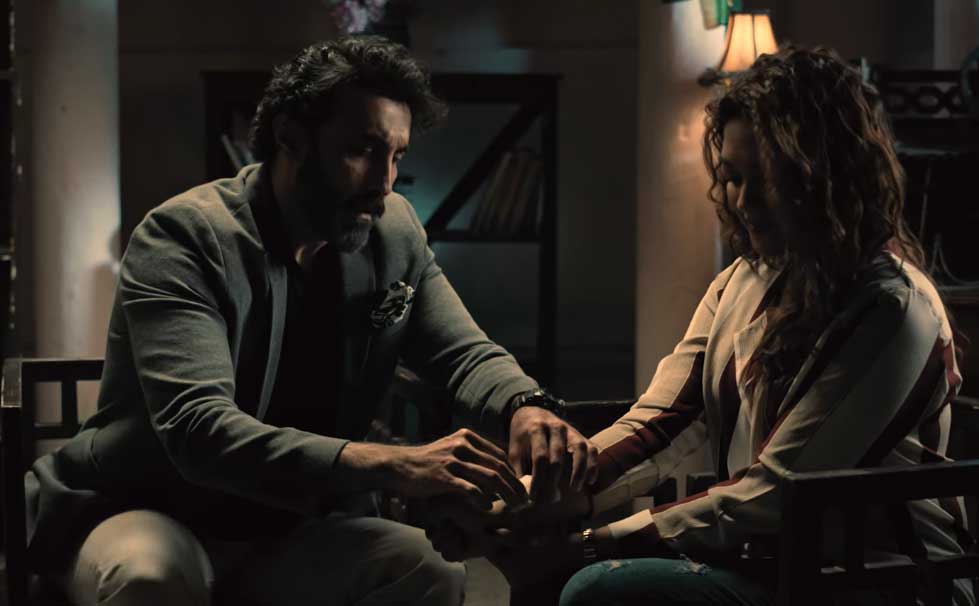 See Prime, one of the most rapidly growing digital entertainment forums of Pakistan, releases its new, short, horror film, 'Asaib', starring Aamir Qureshi and Romaisa Khan, during the week.
'Asaib' is a frightful story of a professor and his assistant, Anusha. The pair study and deal with supernatural entities and soon enough, they are faced with terrifying exorcisms. The professor gets a phone call asking for assistance regarding a case of exorcism which turns out to be terrifying and full of suspense. It is a rollercoaster ride with an unexpected ending that will leave the audience wanting for more.
The executive producer of this petrifying tale is none other than Seemeen Naveed and it is penned down by Shahid Nizami while it has been co-produced by Ali Hussain and Mahib Bhukhari.
Seemeen Naveed when asked about the upcoming film, said: 'Asaib' has a story unlike any other short films we have produced before. Not only is this horror film a source of entertainment for those that have a liking towards the horror genre, but it also highlights underlying beliefs that people have about supernatural entities.
'Asaib' is not the first horror film being produced by See Prime. It has seen great success in the release of 'Chambeli' and a mystery thriller mix, 'Akeli'. Furthermore, it received plaudits on the release of its latest short film, 'Gulaabo' starring Aamna Ilyas. This short film is also expected to be a blockbuster and is available for viewers on See Prime's YouTube channel.
Kashmir Day Sepaktakraw Championship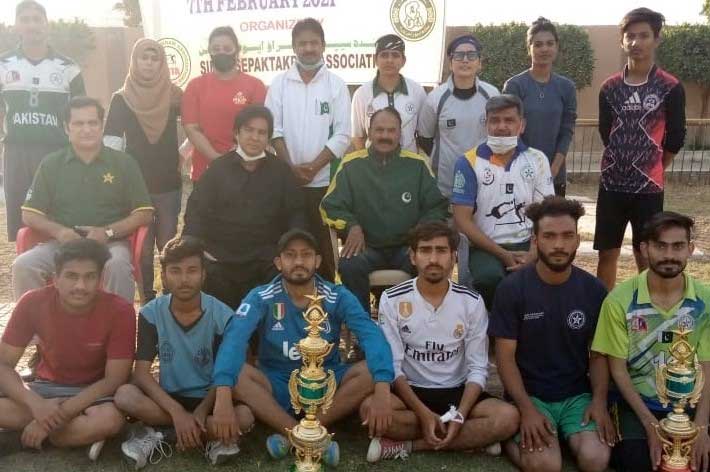 Kashmir Day Sepaktakraw Championship was organized by the Sindh Sepaktakraw Association on the occasion of Kashmir Solidarity Day during the reported week at North Karachi Gymkhana under the auspices of Pakistan Sepaktakraw Federation, Sports Department, Government of Sindh and Sindh Olympic Association.
In Regu event, Karachi Blues won the trophy by defeating Karachi Whites 21-15, 16-21 and 21-10 while in mixed quadrant event Karachi Green defeated Karachi Red by 21-17, 21-16. Name the title. Ahmed Ali Rajput, Secretary, Sindh Olympic Association was the chief guest at the closing ceremony. He distributed prizes among the players and teams. Expressing his views on the occasion, he apprised the participants about Kashmir Solidarity Day and said that Kashmir will definitely become Pakistan.
He further said that Sindh Olympic Association would extend all possible cooperation to Sindh Sepaktakraw will continue with the association.
Noushad Ahmad Khan, Secretary, Pakistan Sepaktakraw Federation, said, "I congratulate the organizers on the success of the tournament and assure them of my full support."
Chairman Sindh Sepaktakraw Association Dr Muhammad Arif Hafeez said that we are going to hold a championship at Sindh level next month which is being prepared. This event will include men's and women's competitions.
Vice President and Member Selection Committee Arif Waheed Khan said that he is very happy that the game of our players is improving day by day. In the end, President of Sindh Sepaktakraw Association Shabbir Ahmed thanked all the guests and players. He said that events are successful only with their cooperation.