Metro Matters
Metro Matters Li Bijian hands over relief funds from Hubei and Shanghai to CM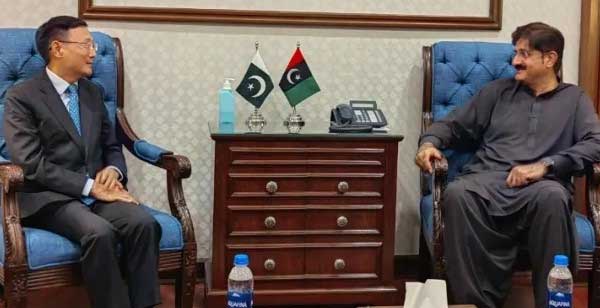 Li Bijian, Consul General of China at Karachi met with Chief Minister Sindh Murad Ali during the week and handed over the disaster relief funds and condolence letters from the Shanghai Municipal People's Government for the Karachi Municipal Government. Zhang Hao, Deputy Consul General of the Consulate General, Yang Guangyuan, Economic and Commercial Counselor were also present in the meeting.
Consul General Li introduced the assistance provided by China to assist Pakistan in fighting floods and disasters for some time. Li said that China and Pakistan are brothers who share weal and woe. Since the flood, Chinese people from all walks of life have provided assistance to Pakistan of up to 644 million yuan.
A few days ago, an expert group formed by the Ministry of Emergency Management of China and the Guangxi People's Government has arrived in Karachi and has been involved in disaster assessment, post-disaster reconstruction planning, and medical rescue guidance. Local governments have also taken active actions to provide immediate assistance to twinning provinces through different channels.
This time, Hubei Province and Shanghai Municipality donated disaster relief funds to the sister province of Sindh and the sister city of Karachi respectively, which once again demonstrated the unbreakable "iron" friendship between China and Pakistan. The Chinese side believes that the Pakistani government and people will definitely be able to tide over the difficulties and rebuild their homeland at an early date.
CM Sindh spoke highly of China's firm support and assistance to Pakistan in fighting the flood and disaster relief, sincerely thanked Hubei Province and Shanghai for their selfless assistance, and asked relevant departments to closely cooperate with the Chinese expert group in their work and take all necessary measures to ensure the expert group's work in Pakistan. Shah said that Pakistan and China are sincere partners and die-hard brothers, China has given Pakistan a lot of selfless guidance and assistance, whether it is assisting Pakistan in fighting floods and disaster relief or building the China-Pakistan Economic Corridor (CPEC).
Hamzah TJ releases latest single On Time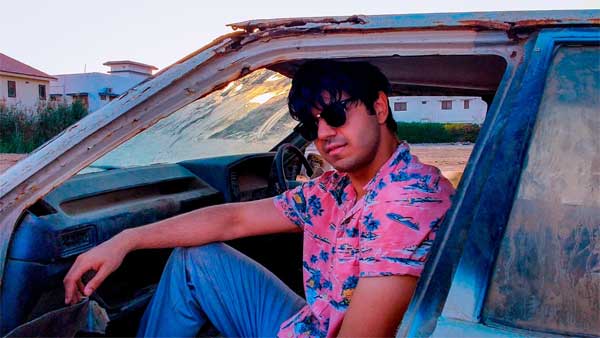 Singer and actor Hamzah Tariq Jamil has released his second hit single On Time, a song about a notorious lover and her unpunctual ways, during the week. Hamzah himself has written, directed and sung the number produced, mixed and mastered by Shaur Azher
The song was shot in Karachi at Jabees Funland. We can see the video captures the nostalgic vibe of the 80s and has a great balance of flamboyance and subtlety which is a visual treat.
From the lyrics to the video itself, On Time is a fun, light hearted and captivating music video with a set of very well written, rhythmic lyrics with a dash of satire which makes the song even more catchy.
Hamzah TJ's talent outshines every time he's worked on something and we are very excited to see what this super talented star is up to next.
Zulfiqar Paracha hosts exclusive open house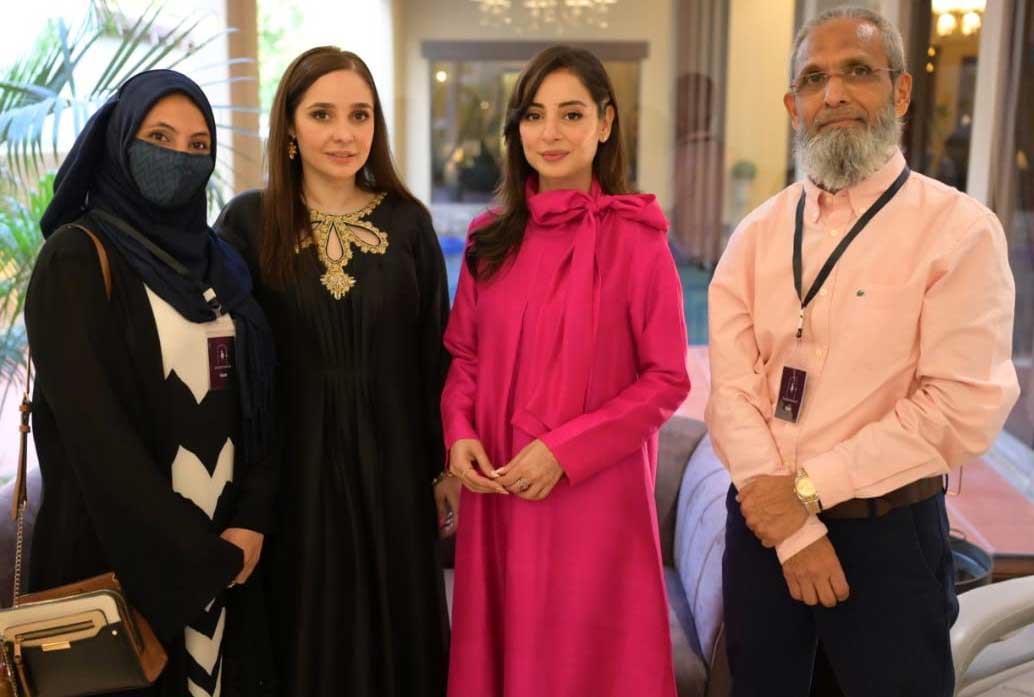 Renowned and established Builder Zulfiqar Paracha and his team with Architect Sharjeel Hamid recently hosted an exclusive open house. The event was held in a luxury home inspired by Spanish architecture and was organized in celebration of another successful venture by the Builder.
Marking another one of Zulfiqar Paracha's myriads of fine workmanship, the exclusive viewing of his latest luxury property development was also powered by other notable brands such as S. Abdulla Home (whose investment in Furniture & Furnishing was one of the key markers of bringing the home to life), COLISH, Living T, and Zerrita Flowers. The open house was primarily hosted by Team Zulfiqar Paracha and Architect Sharjeel Hamid.
Attendees of the exclusive open included an array of guests some of whom were celebrities, influencers, and other leaders as well as trendsetters in their respective fields.
The property was evidently inspired by Mediterranean homes which offer a calming and warm living environment. With an open space that harmonizes with the outdoors and complements the interiors, the home is completely aligned with its conceptualized theme.