Metro Matters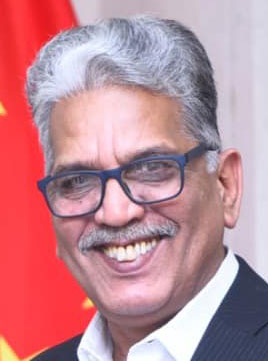 Open House Session held at MiTE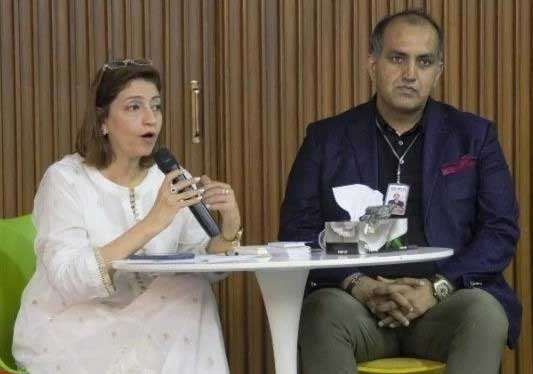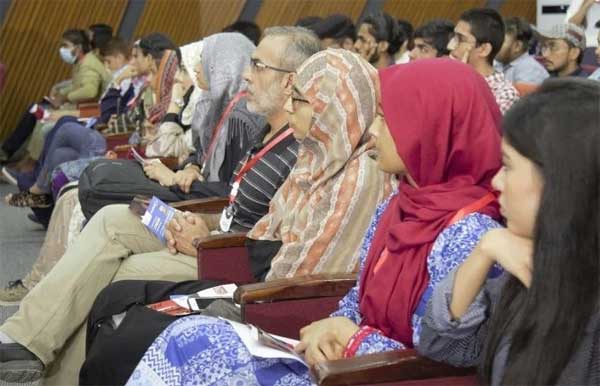 The Millennium Institute of Technology and Entrepreneurship (MiTE) organised an Open House Session during the reported week, for all prospective students and their parents to provide a ubiquitous platform of extensive learning opportunities on the ethos of Entrepreneurship, Technology, and Design. MiTE is Pakistan's 1st university founded on the ethos of Technology, Entrepreneurship, and Design.
This state-of-the-art university has been established by the Millennium Trust for Education and Entrepreneurship (TMTEE). TMTEE has 35 years of teaching and learning legacy across the country. The former Minister of Education Punjab Dr. Faisal Mushtaq TI is the founder/ president of this HEC Recognized Sindh Chartered University and Prof. Dr. Huma Baqai a legend personality of Pakistan who served for IBA for a longest time, has been appointed as the Rector of the university to bridge the gap between national and international education programs. The Open House featured briefings on the following degree programs being offered at MiTE.
Bachelor of Business Administration (BBA), Bachelor of Science in Computer Science (BSCS) and Bachelor of Science in Fashion and Design (BSFD).
The President Dr. Faisal Mushtaq TI and Rector Prof. Dr. Huma Baqai of the university addressed the Open House and answered the questions of the prospective students and their parents. The event was jam-packed with lots of engaging, student life, and educational activities. These sessions helped the students to explore the exciting learning opportunities at MiTE. Counseling sessions with the faculty members made this learning experience unique and different from a traditional university as those were focused on accelerating and shifting the focus of education from job/employment-oriented economy to entrepreneurs-based economy in Pakistan.
A detailed session with the Head of Admissions, Communication, and Outreach Madiha Muqeem provided students with all the essential information regarding MiTE's admission process including specific information on addressing concerns related to scholarship and financial aid, how to fill up the e-application to sit in the aptitude test and appear for an interview.
The ceremony closed with an enticing campus tour followed by a press conference where various media houses participated for the event's coverage. Dr. Faisal Mushtaq TI, and Prof. Dr. Huma Baqai talked in great length about creating a knowledge economy by fostering entrepreneurship as a vital stream in education for promoting Pakistan's competitiveness during this economic meltdown.
Responding to a question, Prof. Dr. Baqai accentuated the fact that MiTE's curricula have been developed with an ever-changing employer demands and industry needs.
Prof. Dr. Kamran Ahsan, Prof. Asma Faraz, and Dr. Syeda Hoor-Ul-Ain answered the questions that are relevant to their areas and conducted the all ceremony very well. All of them emphasised that the faculty is envisioning to offer the most innovative and timely education at MiTE.
The highly interactive open house and presser concluded with a simple souvenir distribution ceremony at the closing of the event.
Tara Uzra Dawood calls on Governor SBP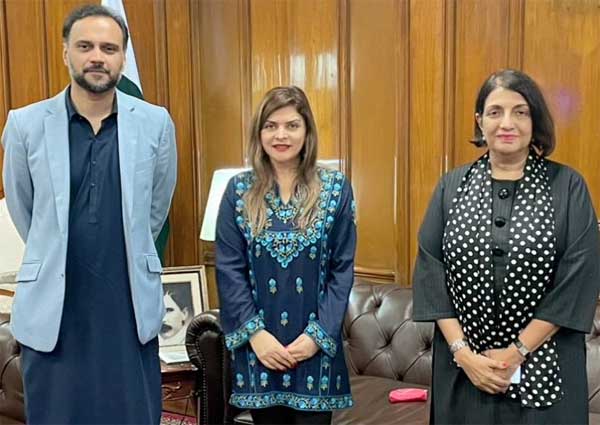 Tara Uzra Dawood, President, Dawood Global Foundation, LadiesFund and a renowned philanthropist and the promoter of women entrepreneurs, paid an official courtesy visit to Dr. Murtaza Syed, Acting Governor of the State Bank of Pakistan (SBP), and Sima Kamil, Deputy Governor SBP. They discussed their collaborations for facilitating loans for women SMEs and the handicapable.
Shaadi Kay Laddoo
Shaan-e-Pakistan officially announced its beautiful content "Shaadi Kay Laddoo" produced by Huma Nasr during a press conference held at Second Cup Coffee. The event was widely attended by members of the media, socialites and celebrities.
The Press conference officially commenced with a red carpet, followed by the national anthem. The event began with an exclusive introductory presentation by Huma Nasr, CEO and Founder Shaan-e-Pakistan (Pvt.) Ltd after which she officially announced the show "Shaadi Kay Laddoo" 2022 and revealed that it will be broadcast on TV channels nationwide and internationally.
Speaking on the occasion, Nasr said that "We have enjoyed great support from the industry – whether fashion, music, art or food – in the past as well, which believes in our vision and ability to act as international connectors. We have also had many celebrities as an integral part of our events – like the legendary Javed Sheikh, Mian Salauddin, Kamran Lashari, Noor Jehan Bilgrami, and Saqib Malik and major publications, influencers, brand ambassadors and CEOs have supported the vision behind Shaan-e-Pakistan.