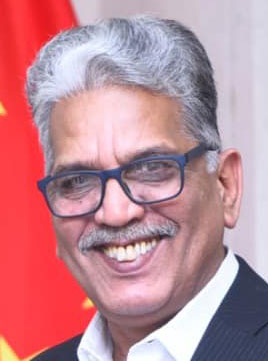 China is set to host the 3rd summit on international cooperation under the Belt and Road Initiative (BRI) on the 17th and 18th of October in Beijing. This summit holds significant importance, not only as part of the commemorative events for the BRI's 10th anniversary but also as a crucial platform for nations to enhance cooperation under this ambitious initiative. Prime Minister Anwaar ul Haq Kakar will lead the Pakistani delegation at this event, scheduled to arrive in Beijing on the 16th of October. This summit is expected to see the participation of leaders from more than 130 countries, spanning Asia, the Middle East, Europe, Africa, and Latin America, including Russian President Vladimir Putin. The Belt and Road Initiative, launched by Chinese President Xi Jinping in 2013, has evolved into a cornerstone of global infrastructure development and economic collaboration.
The Belt and Road Initiative: A Decade of Transformation
The Belt and Road Initiative, often referred to as the Silk Road Economic Belt and the 21st Century Maritime Silk Road, was officially unveiled by Chinese President Xi Jinping in 2013. This ambitious project aimed to create a network of infrastructure, trade, and economic development that would connect China with countries across Asia, Europe, Africa, and beyond. Over the past decade, the initiative has seen remarkable growth, evolving from a concept into a tangible force for global development.
The 1st Belt and Road Forum was held in Beijing in May 2017, marking a crucial step in the BRI's development. It brought together top officials from Russia, China, and 28 countries spanning Eurasia, Africa, and Latin America. This forum provided a platform for open and inclusive discussions on cooperation, infrastructure development, and economic partnerships.
In April 2019, the 2nd Belt and Road Forum took place in the Chinese capital, further solidifying the initiative's status on the global stage. This event showcased the commitment of participating nations to the principles of shared benefits, equal opportunities, and win-win cooperation.
The 3rd BRI Summit: A Milestone Event
The upcoming 3rd BRI Summit is poised to be a milestone event in the initiative's history. It not only celebrates a decade of transformation but also underscores China's commitment to fostering international cooperation. This summit serves as a platform for all BRI partners to plan high-quality Belt and Road cooperation projects and initiatives.
The Participation of Global Leaders
One of the highlights of the 3rd BRI Summit is the expected attendance of leaders from over 50 countries across various continents. Notably, Russian President Vladimir Putin's participation underlines the growing interest and engagement of global powers in the BRI.
China's invitations to leaders from Asia, the Middle East, Europe, Africa, and Latin America demonstrate the initiative's global reach and the diverse set of partners involved. This diversity emphasizes the BRI's all-encompassing nature, focusing on collaboration in various sectors, including infrastructure development, trade, finance, and people-to-people exchanges.
Prime Minister Kakar's Leadership
Prime Minister Anwaar ul Haq Kakar's role as the head of the Pakistani delegation holds particular significance. Pakistan is a key partner in the Belt and Road Initiative, with several projects, including the China-Pakistan Economic Corridor (CPEC), already underway. PM Kakar's presence at the summit underscores Pakistan's commitment to strengthening its ties with China and furthering BRI cooperation.
Key Agendas and Expectations
Strengthening Regional Connectivity: Pakistan, being a critical part of the BRI, aims to enhance regional connectivity through projects like the CPEC. Prime Minister Kakar is expected to discuss strategies for further strengthening these connectivity links, including the expansion of transportation networks and the establishment of economic zones along the corridor.
Trade and Investment: The forum presents an opportunity for Pakistan to attract foreign investment, particularly from Chinese businesses. Pakistan's strategic location makes it an attractive destination for investors seeking access to the South Asian and Central Asian markets.
Sustainable Development: Environmental sustainability and green initiatives are crucial aspects of the Belt and Road Initiative. Prime Minister Kakar is expected to emphasize Pakistan's commitment to sustainable development and discuss initiatives aimed at mitigating environmental challenges associated with large-scale infrastructure projects.
Cultural Exchange and People-to-People Ties: In addition to economic cooperation, the forum also promotes cultural exchange and people-to-people ties among participating nations. Pakistan and China have a rich cultural heritage to share, and this forum offers an opportunity to further strengthen cultural bonds.
BRI: A Catalyst for Global Development
The Belt and Road Initiative has emerged as a catalyst for global development, facilitating infrastructure projects that promote economic growth, trade, and connectivity. Over the past decade, it has yielded tangible results, including the construction of railways, highways, ports, and energy infrastructure in participating countries. These projects have not only created jobs but also enhanced regional connectivity, making it easier for goods and people to move across borders.
Furthermore, the BRI has encouraged international cooperation in various fields, including technology transfer, cultural exchange, and environmental protection. It has fostered a sense of shared destiny among nations, emphasizing the importance of collaborative solutions to global challenges.
The BRI also presents numerous opportunities for nations to address their infrastructure deficits, spur economic growth, and foster regional stability. It offers a platform for dialogue and cooperation, enabling countries to learn from each other's experiences and create mutually beneficial partnerships.
As the BRI enters its second decade, it continues to evolve and adapt to the changing global landscape. While challenges persist, the opportunities for economic development, connectivity, and cooperation are undeniable. The BRI's commitment to shared benefits and win-win cooperation reinforces its role as a catalyst for global development and integration, contributing to a more interconnected and prosperous world.