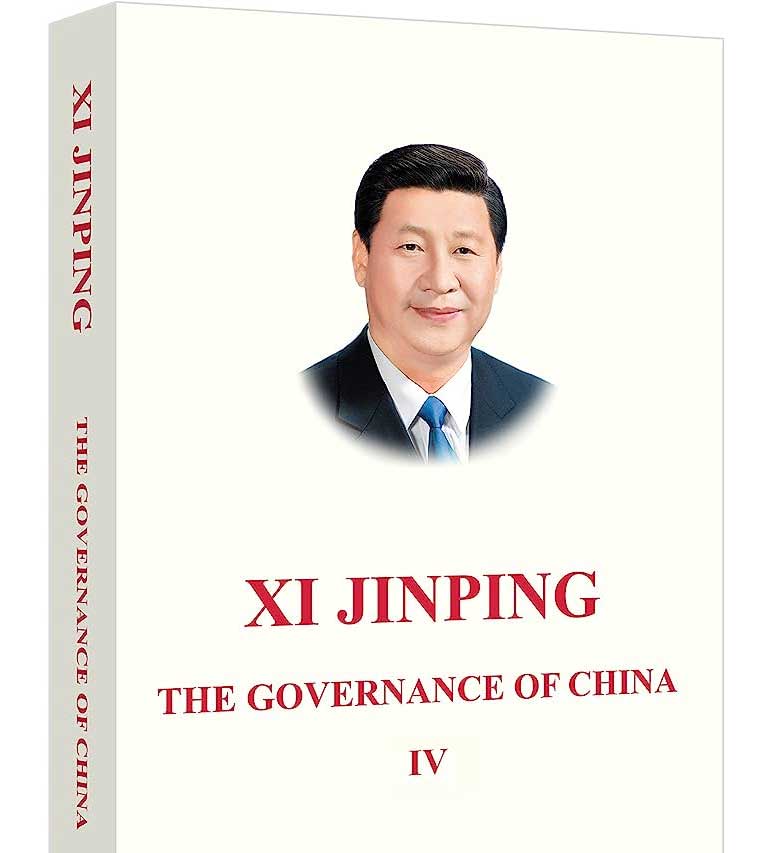 Introduction: "The Governance of China: Volume 4" is a highly anticipated book authored by Xi Jinping, the General Secretary of the Communist Party of China (CPC) and the President of the People's Republic of China. This latest addition to the series offers valuable insights into Xi Jinping's political philosophy, policy initiatives, and vision for China's future. As an authoritative compilation of his speeches, discussions, and writings from 2017 to 2022, the book sheds light on China's domestic governance, foreign policy, and key strategic initiatives under Xi's leadership.
Continuity and Innovation: Volume 4 of "The Governance of China" builds upon the themes and principles outlined in the previous volumes, emphasizing the concepts of socialism with Chinese characteristics, the Chinese Dream, and the "Two Centenary Goals." It demonstrates Xi Jinping's commitment to both continuity and innovation in China's governance model, aiming to provide a comprehensive blueprint for China's development and global role.
Domestic Governance: The book explores Xi Jinping's approach to domestic governance and the measures undertaken to strengthen the rule of law, combat corruption, and improve the livelihoods of the Chinese people. It discusses the efforts to deepen economic reforms, enhance social welfare, and promote balanced and sustainable development across various sectors, such as education, healthcare, poverty alleviation, and environmental protection.
Belt and Road Initiative: A significant focus of Volume 4 is on China's ambitious Belt and Road Initiative (BRI). Xi Jinping shares his insights into the strategic significance, progress, and challenges faced in the implementation of this massive infrastructure and connectivity project. The book highlights the economic, cultural, and geopolitical opportunities provided by the BRI and its potential to foster greater global cooperation and development.
Innovation and Technological Advancement: Recognizing the importance of innovation and technology, Xi Jinping underscores China's commitment to becoming a global leader in science, technology, and artificial intelligence (AI). The book outlines China's efforts to build an innovative society, nurture talent, protect intellectual property rights, and foster international collaboration in scientific research and development.
Poverty Alleviation: Volume 4 highlights the successful culmination of China's monumental poverty alleviation campaign. Xi Jinping shares the experiences, strategies, and outcomes of this nationwide initiative, which has lifted millions of Chinese citizens out of poverty. The book also reflects on the lessons learned from this endeavor and explores the path to sustainable development in rural areas.
Global Governance and Diplomacy: Xi Jinping's vision for China's role in global governance is a prominent feature of the book. It discusses China's advocacy for a more just and equitable international order, emphasizing multilateralism, cooperation, and respect for national sovereignty. The book provides insights into China's foreign policy objectives, diplomatic initiatives, and participation in global organizations such as the United Nations and World Trade Organization.
Conclusion: "The Governance of China: Volume 4" is an essential read for policymakers, academics, and anyone interested in understanding China's governance model and Xi Jinping's political ideology. It offers a comprehensive account of Xi's thoughts, strategies, and policy initiatives during his first five years of the second term as General Secretary of the CPC. As China continues to play an increasingly significant role on the global stage, this book provides valuable insights into the country's domestic priorities, foreign policy objectives, and vision for the future.