When Thoughts and Feelings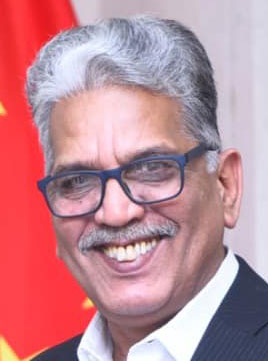 "SHABD"
A very dear friend of mine recently sent me a copy of poetry published as "Shabd". This is the collection of Naina Adil's mentations in the form of poetry. Naina Adil is an emerging, impressive, and talented literary figure from Karachi.
At first, I was reluctant to give it a read because of my own taste in literature and because there are many young artists coming forward these days but there are a few we can say are promising and inspiring. As this book was sent to me by a renowned poet himself, I knew it must be good enough so after a few days of receiving the book I finally decided to read it; and to my astonishment, the sense of time just flew off my mind and the book "Shabd" was so interesting that I finished it in one go.
The ghazals and poems are very heart-touching and portray the inner feelings of any sensitive being. Poetry is presented in a simple language (sometimes with diverse dialects) yet has a deeper meaning and is relatable. Her poetry contains vibrant elements that portray passion, emotion, and darkness that are deeply rooted in human psychology. In an artistic way, her verses represent the modern-day and its problems.
Title – Shabd – is based on a painting of Wasi and on the backside of the book are comments from different and renowned poets & critics like Iftikhar Arif, Shamim Hanafi, and Nasir Abbas Nayyer who applauded and expressed their hope that Naina would be acknowledged in the world of Urdu Literature. Shamim Hanafi commented that Naina's poetry differs in style and expression from her contemporaries, while Nasir Abbas termed the ghazals and Nazms as unique.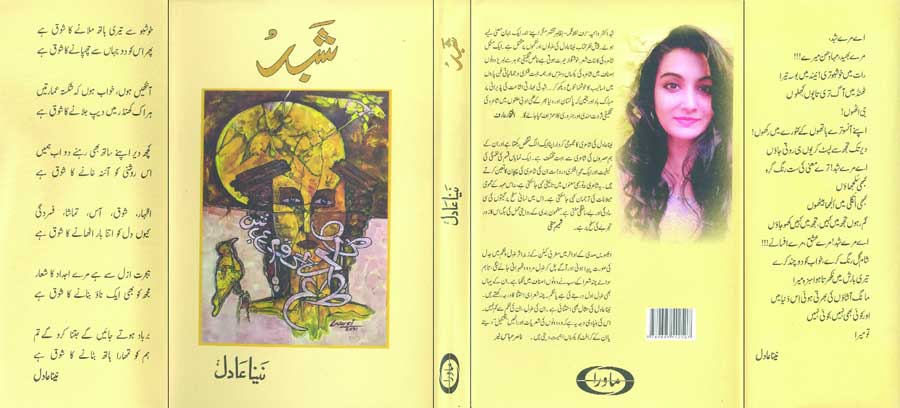 Inside the books are detailed reviews penned by Shamsur Rehman Farooqui, Shamim Hanafi, Nasir Abbas, Khalid Javed, and Kashif Raza who examined the different aspects of Naina's poetry and her thoughts. Perhaps Naina is the only female contemporary Urdu poet acknowledged & appreciated by almost all prominent Urdu scholars & renowned poets from India and Pakistan.
In the preface, Naina allegorically described life as an alluring sore, and the savoring of scratching it yields verses. [Zindgi Wo Khush-numa Zakhm Hai Jisy Kuraidny Ki Lazat Nay Nazam Ejad Ki].
She thanked all who appreciated her and wrote comments, and expressed her regret for those whose comments are missed out in this first edition of 'Shabd'.
Naina dedicated this book to her husband Adil and dedicated this couplet to him:
Khaal Khaal Bhaata Hai Koi Pojnay Wala
Shaaz Shaaz Khulta Hai Rashk-e-Dil Ye Bot Khana
On the flap of title, Naina started the book by this ghazal:
Khushbo sy teri hath milany ka shoq hai
Phir iss du jahan sy chupany ka shoq hai
And maqta of this ghazal is:
Barbad hoty jain gy jitna kro gy tum
Ham ko tumhara hath batany ka shoq hai.
Back page flap is carrying a beautiful Nazm of Naina Adil titled:
Ay mery murshad
Mery bhaid, maha dhan mery!!!
Raat mein teri Khushbo! Neend mein bosa tera
Thand mein AAg teri tapon, Khilon
Ji uthon!
I would like to share another powerful line from another beautiful poem "Dar":
Es dil ki diwaron me hai dar ka khasta gara sahib
I would highly recommend this book "Shabd" to all those who like to think outside