7 ways to Manage your Finance through Smartphone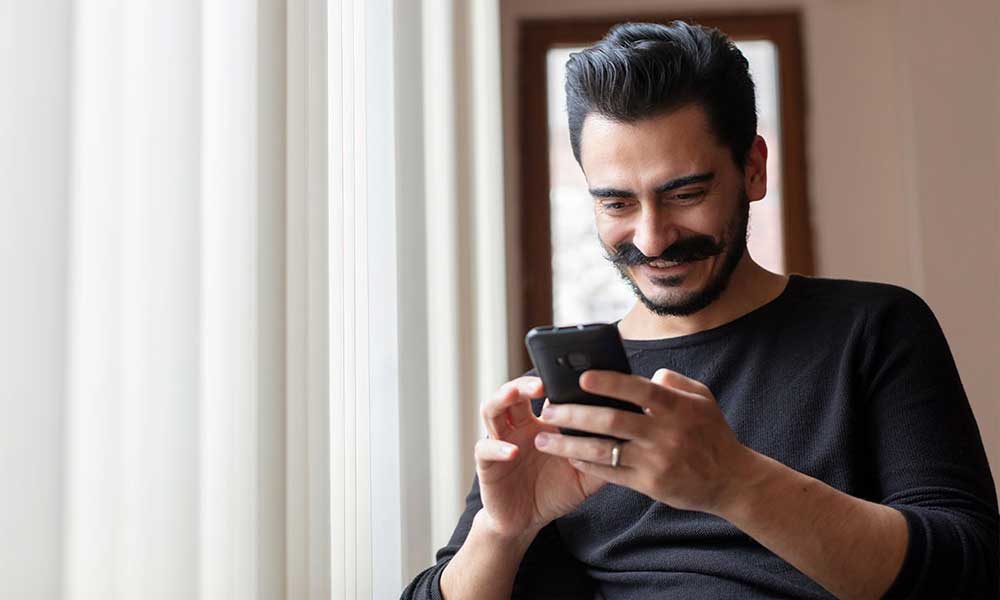 Smartphones have made it easier for people to spend money through food delivery apps and in-app purchases. However, only a few are aware of the financial benefits that can be gained with its usage. With the increasing technology, many options have arisen to manage the finances smartly, help with financial budgeting, use referral coupons and earn, fill out surveys, and invest. We have researched and evaluated seven worth considering ways that may help you to maximize your wealth without incurring any office or logistics cost.
Budgeting Apps:
For many, keeping the budget is a challenging task and eventually, they taste failure. Everyone must be aware of the techniques of budgeting to achieve a balanced lifestyle and long-term financial security.  Thus, one way to establish a budget and monitor the expenses is with the aid budgeting app. A budgeting app can assist you in keeping track of your finance, but only if you remember to use them on a regular basis. Automatic alerts which notify you of crucial occurrences even if you don't access the app – happen only in the case when you connect the budgeting app with your account.
You can set a targeted amount (should be approximately 70% of your disposable income) that you are planning to spend in a month. Further, you can categorize the targeted amount for groceries, gas, rent and entertainment. The app tracking will keep an individual disciplined and help to save for the future.
i-Banking:
Online banking or i-Banking offers the financial benefits available through the banking account. Online banking offers the convenience of paying the bills rather than purchasing a money order. Moreover, the banking system has incorporated the idea of paying through QR Pay at restaurants, hotels and retail stores. This will lessen the obligation of carrying a debit/credit card every time to pay. So, all you need to do is to download the online banking app and select the option of QR Pay when paying. Moreover, online banking users can conduct the remitted funds transfer with ease rather than choosing the on-the-counter remittance services.
With the increasing exposure to social media platforms, individuals are exposed to the idea of an extravagant lifestyle that may not be possible with lower income. Thus, online banking offers the users to purchase home appliances, clothes, cars and houses with installment payments to upgrade the lifestyle. Along with upgrading the lifestyle, online banking also creates the convenience of purchasing insurance and claiming it through the app when needed.
E-commerce:
With a tap of your finger, you are able to maximize your income by creating a business account on Instagram or a website. One can identify the gap in the market and fill the subsequent gap by introducing the relevant products/services. The adoption of such an approach can help to enter the international markets as well.
Online Trading App:
Advancement in the financial sector has transformed on-the-counter trading to over-the-counter for many financial assets. The following innovation has paved opportunities for many individuals by not limited to local financial assets but international as well. Similarly, the most popular international trading app, Binomo, has entered the financial market of Pakistan offering 70+ international financial assets. The assets include currency pairs, companies, valuable commodities and indices. A trader can conveniently deposit the funds through e-payments/online banking and begin trading  on the trading platform. It is important to gain more knowledge about the financial market and become financially literate. However, it is important to consider the risk factor while trading. Nonetheless, you can download Binomo on iOS through AppStore or on Android through PlayStore.
Refer and Earn Opportunities:
There are many apps that offer 'refer and earn' opportunities. There's no cap on the number of individuals you refer to. While you are busy scrolling, a referral message will help you to earn some additional income to cover part of your expenses. It's a great way to earn extra income from home or office just by referring to a particular app.
Online Surveys:
Filling out surveys for companies can sometimes become tedious and that's why many of us choose to ignore it. Some individuals feel that they are wasting their time by participating in a survey; However, some companies offer a fee for filling out the surveys so individuals may seek such activity to be worthwhile.
An individual may not make much at first, but one can earn some moderate amount if one continues to fill out surveys. You can choose the niche according to your interest, for instance, a survey about online shopping may excite you. Thus, you may generate some money while simultaneously improving the service you receive. Otherwise, individuals can concentrate on other topics that they can personally relate to. Perhaps doing so will encourage the participant to fill out more surveys.
E-payment:
As the technological trend is skyrocketing, Pakistan is gradually embracing the concept of e-payments as approved by the State Bank of Pakistan. The e-payment wallet requires the individuals to deposit the funds in their account and use it to shop without exposing the actual account details. Such apps aid the individuals to avail discounts on restaurants, pay the bills and transfer the payments. The subsequent payment method increases the convenience and flexibility without incurring any additional cost.
Since it retains a digital historical record of each and every transaction, e-payment is becoming widely attractive. It simplifies the process of tracking back payments and aids in the preparation of detailed expenditure reports and planning. This also prevents fraudulent events from occurring, providing security to users.
The use of e-money also provides a higher level of security. Technological security procedures such as authentication and tokenization are used to prevent the loss of personal information while dealing online. To assure the transaction's complete validity, strict verification processes are often used.