Metro Matters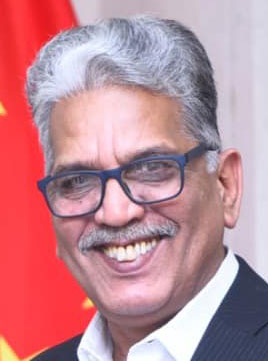 Li Bijian meets with Senator Nisar Khuhro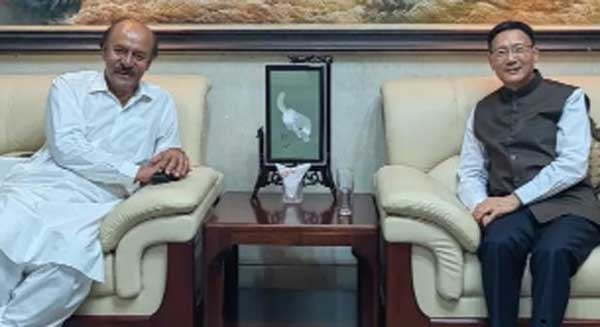 Li Bijian Consul General of China in Karachi met with Senator Nisar Ahmed Khuhro, Chairman of Pakistan People's Party (Sindh) and Ex-Speaker Sindh Assembly during the reported week. Consul Zheng Chao of the Consulate General also attended the meeting.
CG China introduced the assistance provided by the central and local governments of China, the Red Cross Society and other relevant institutions, the general public and Chinese-funded enterprises in Pakistan to assist Pakistan in fighting floods and disasters since the devastating flood.
Li said that China and Pakistan are the most reliable "hardcore" brothers. Since the floods, Chinese aid from all walks of life to Pakistan has reached 644 million yuan. The Central Committee of the Communist Party of China also donated flood relief materials to several political parties in Pakistan, which once again demonstrated the unbreakable "iron" friendship between China and Pakistan. The Chinese side believes that the Pakistani government and people will definitely be able to tide over the difficulties and rebuild their homeland at an early date.
Nisar Khuhro highly appreciated China's selfless assistance to Pakistan at this difficult time. He said that the Chinese aid materials have been delivered to the disaster area and put into use, and the temporary camp built by the Pakistani side with Chinese aid tents has effectively improved the living conditions of the people in the disaster area. The disease caused by the breeding of mosquitoes and flies after the disaster is avoided to the greatest extent.
He thanked the Communist Party of China for its support and assistance to the Pakistan People's Party during the flood, looked forward to further strengthening inter-party exchanges, and wished the 20th National Congress of the Communist Party of China a successful convening. I believe that under the leadership of the Communist Party of China, the Chinese people will surely achieve a great rejuvenated China's Dreams.
City School International is a happy, vibrant and forward thinking school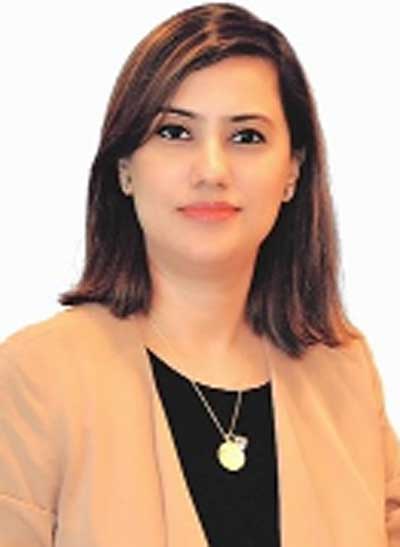 Sadia Nazli Founding Principal said that the City School International is a happy, vibrant and forward thinking school in which children excel themselves, both academically and socially. She informed the audience in a briefing during the week that The City School International aspires to have all of our learners days filled with interesting and engaging lessons designed to capture the attention of our students. But it is not just about academic preparation; we are deeply committed to helping prepare young people to thrive in a complex, global community. That means we focus on the whole child, on their character development, as well as on their academic progress. Students are known and supported here.
The classroom arrangement creates the optimum learning environment. It allows children easy access to educational toys, materials and books, enabling them to initiate and expand their activities. Each group has their own large room, as well as shared spaces including an art room, music room, library, STEAM area, our monthly changing theme area, huge playground, and more. We offer many opportunities to our students in the form of music, STEAM, yoga, martial arts, pottery, and sports. We strive to give our students opportunities to get involved and feel that The City School International is their 2nd home! We want all of our students to have a positive experience during their time at The City School International.
Our early childhood education program encourages exploration, discovery and creativity where each child's areas of development are promoted. We offer a fun-loving environment with enriched activities.
Shan Foods and TCF join hands to provide quality education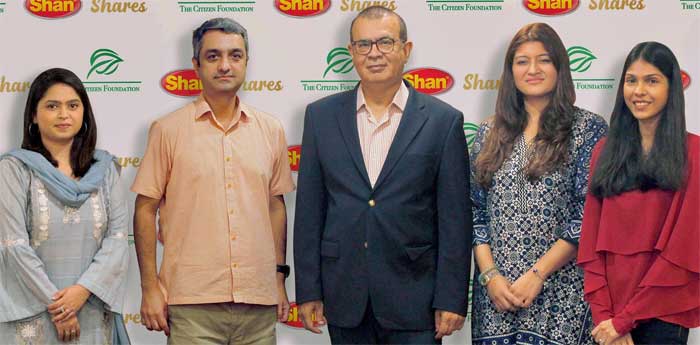 Shan Foods, a leading name in the food industry, has once again partnered with The Citizens Foundation (TCF), a non-profit organization working to provide quality education to the underserved and less privileged children, to support its cause by sponsoring one of its schools located in DehRehri area of Karachi.
As a signatory of the UN Global Compact, Shan Foods has been working relentlessly to fulfill United Nation's outlined sustainable development goals (SDGs). Focusing on the SDG of Quality Education, Shan Foods, previously, supported a class of 25 children studying at a TCF school to receive free education for a full year. Strengthening its role further in its mission to empower the impoverished segment of the society, Shan Foods will now be sponsoring an entire TCF school to fulfill the students' educational needs.
Maria Rashdi, Head of Corporate Communications & PR at Shan Foods, sharing her thoughts at the MoU signing ceremony, said, "Shan Foods has always been committed to work for the betterment and growth of the society.
Lauding Shan Foods' initiative, Isfandyar Inayat, General Manager Strategic Partnerships and Community Outreach at The Citizens Foundation, said, "Quality Education is an undeniable right of every citizen, and it is our goal to fulfill this right of our people for an empowered nation. TCF is sincerely grateful for Shan Foods' contribution towards our cause and the betterment of our children and our society.