Iranian consulate observes International Quds Day to express solidarity with Palestinians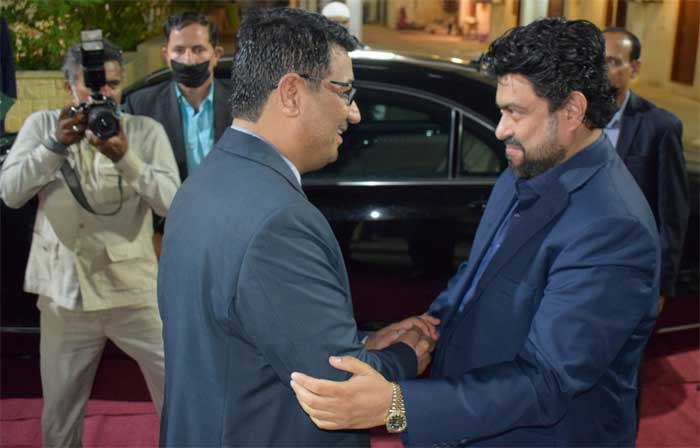 Hassan Nourian Consul General of Iran at Karachi hosted an Iftar dinner at the Iranian Consulate Karachi in connection with International Quds Day during the reported week.
In the commemoration ceremony of International Quds Day followed by a well-attended Iftar dinner, Governor Sindh Kamran Tesori, Chief Minister Sindh Syed Murad Ali Shah, various other Sindh Ministers like Shehla Raza, Sharjeel Memon, Saeed Ghani, Senator Waqar Mehdi, CM Advisor Muzaffar Mehdi,Consul Generals from, Qatar, Oman, Turkiye, Kuwait, Sri Lanka, Bangladesh, UAE, Shah Farasat, other dignitaries like Mashkoor A.G. Khan, Ahsan Mukhtar Zubairi, Asif Zuberi, Mubasher Mir, Kazi Asad Abid, Aneel Ahmed Usmani, Commissioner Karachi Iqbal Memon, PTI Sindh President Ali Zaidi, Director Iranian Cultural Centre Karachi Saeid Talebinia, Ex-Ambassador Hasan Habib, renowned leaders of business community, leading Ulema belonging to differenct sects including Shehanshah Hussain Naqvi, Members of Karachi Editors Club (KEC), famous media community, bureaucrats and politicians attend the ceremony.

Hassan Nourian in his thoughtful address on this occasion said this is indeed a great pleasure to be your host today & honored to say welcome to all of you dear friends. Hope all have been able to benefit from the blessings of the holy month of Ramazan, and God willing, all Muslim nations will see more success, stability, tranquility & prosperity in their journey.
Fortunately, during the past weeks, the news of increasing integrity and unity between Islamic countries, including the declaration of rapprochement of Iran and Saudi Arabia, has been welcomed by most Islamic countries, and we hope that these crucial steps will lead us to reduction of divergence between Muslim nations.
Since 1948, after establishment of the Zionist regime, we are witnessing that the Islamic world is suffering of the daily continuation of the occupation, torturing the innocent people & humiliating our Muslim brothers and sisters in Palestine. Every year, during the month of Ramadan, they desecrate The Masjid Al-Aqsa and do not allow the Muslim people to do obedience in this holy place. All of these barbaric behaviors are happens, while the so- called internationally human rights organizations are deliberately keeping silence.
There is no doubt, as long as the appeasement of the world against the Zionist regime continues; they won't stop inhumane activities and crimes. As you know, the founder of the Islamic Revolution of Iran, late Imam Khomeini, has announced the last Friday of Ramadan as the International Quds Day to express solidarity with the oppressed people of Palestine and today we are witnessing that this important day is commemorating in more than 80 different countries around the world.
This illegitimate regime, since the beginning has tortured and martyred thousands of Palestinian people and as a result of their violent behavior, more than 2 million Palestinians have been under humanitarian siege in the Gaza Strip for more than two decades. The Zionist regime has also displaced more than 4 million Palestinian Muslims and forced them to leave their homes, while the Zionists themselves continue to build settlements in the Palestinian territories.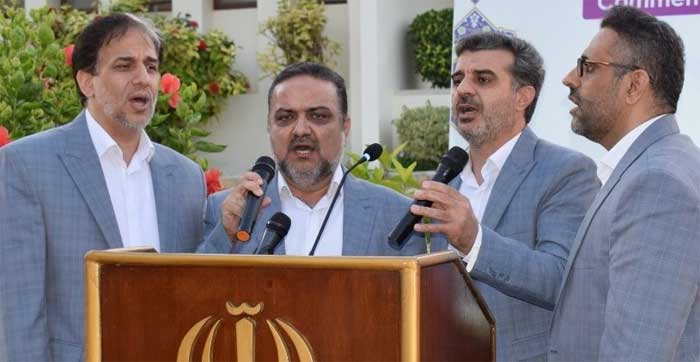 So far, 44 resolutions proposed in the Security Council of United Nations against Zionist regime in order to push them back from occupied territories, condemnation of their attack on Al-Aqsa, stopping the torture and killing innocent people and similar pertinent issues, but the America have used veto right to neutralize all these resolutions which were resulted Zionists much insolence.
The American governments, both Republican and Democratic, have provided more than 260 billion dollars as financial aid to the Zionist regime over the past seventy years, and all of this funds has been spent from the pockets of American taxpayers. Even during the presidency of Joe Biden, 18 legislative measures such as statements and bills with the content of supporting the Israeli regime have been carried out so far.
Therefore, we as Muslims in different Islamic countries & other libertarian nations should not hesitate to support our Muslim brothers and sisters, which we consider it as human and religious duty. We strongly express our solidarity with the Palestinian people, and draw the attention of the world that the issue of Quds is the biggest and main issue in the entire Islamic world.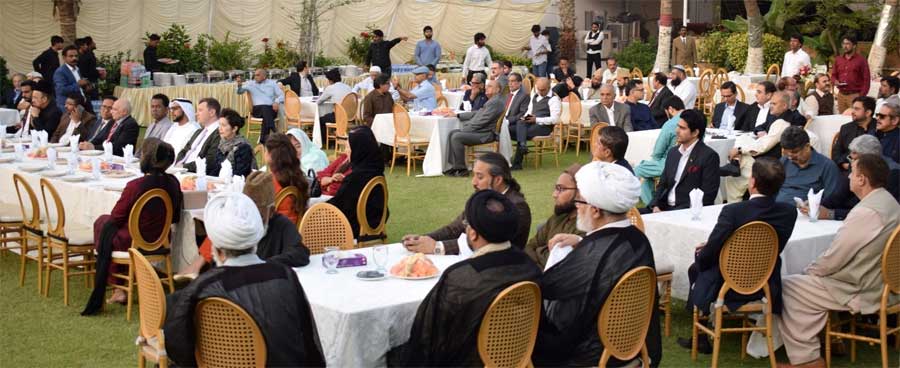 In the end, I would like to appreciate the supports & solidarity of you dear diplomats, politicians, religious scholars & media persons in favour of Palestinian people.
There is no doubt that according to the definite promise of almighty god in the holy Quran, the oppressed peoples will become rulers of world in the near future.
The 4 Iranian persons recited together Names of Allah and Naat beautifully which was appreciated a lot by the audience.