METRO MATTERS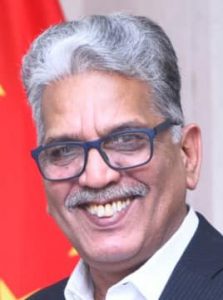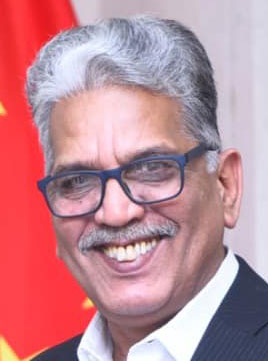 Rafique Dawood (Chairman, First Dawood Group) passes awayI was shocked when I got a message, during the reported week, from Tara Uzra Dawood that her father Rafique Dawood has passed away.
At the funeral, when shouldered his coffin it had no weight; it proves that definitely he was beloved to Allah, I thought. Rafique Dawood and his family are our family friends. I met him various time. He was very kind and involved in various philanthropy works. He was great a man who always helped the needy people and work for humanity and a business icon, building companies that employed thousands. Death of Rafique Dawood is the great loss to our country and this gap created by his death may not be filled for a long time.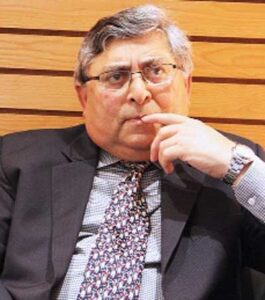 Funeral and Soyem rites were largely attended by top-notch personalities belonging to every walk of life, especially the business community including family and friends. Spotted were Mufti Muneeb ur Rehman, Abdul Razak Dawood, Hussein Dawood, Khushbakht Shujaat, Sultana Siddiqui, Mian Abdullah, Tariq Kirmani, Ehsan Malik, Salman Burney, Saquib H. Shirazi, Khawaja Naveed, Aqeel Karim Dhedhi, to name a few.
At the very large gathering of Soyem at his residence in Clifton Karachi, Mufti Muneeb Ur Rehman offered Dua for the departed soul.
Ayaz Dawood, his son introduced himself and expressed his feelings after this irreparable loss and thanked all those who shared their grief by attending the Soyem.
Daughter of Late Rafique, Tara Uzra Dawood from the ladies gathering also spoke on a mike at length about his father which was also listened at the men's side through a proper sound system.
She also shared following an article on social media about his father:
"Known for his big mischievous smile, twinkling eyes and his hearty laughter, Rafique Dawood was a lively, fun-loving and loyal friend and always the life of the party. Known affectionately as 'Raf' to his close friends, he was Chairman to thousands of employees. Extremely generous, he was famous for immediately gifting whatever designer tie he was wearing or one of his favourite Mont Blanc pens to anyone who expressed admiration, believing in an abundant God and that more would always come.
He studied with his cousins at Ashton Hall School for Boys in Manchester, England, where he began his lifelong love of Manchester United. He did a degree in Paper Science from Manchester University, and was the first MBA from Pakistan at Harvard Business School (Class of 1967). He also founded the first Islamic financial institution in Pakistan, BRR Modaraba which stands for Bismillah Rehman Raheem. He was famous for coming up with solutions to problems no one else could solve, moving any mountain that came his way with resilience, stamina and full faith.
He moved in 1977 to Toronto, Canada, where for 17 years, he made his mark, was on the Board of the Harvard Business Club of Toronto, worked with the highest echelon of the business and political communities, and was famous for his charity work, most prominently, arranging a 1991 Pakistan versus The Rest of the World Charitable Cricket match, and hosting a must-attend dinner for Imran Khan at his house.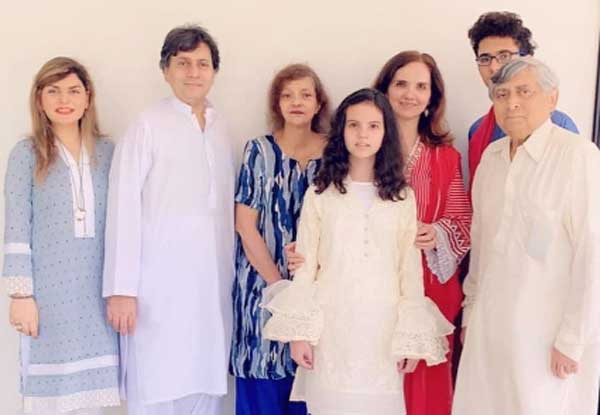 He was a true patriot and wanted to give back to Pakistan. He therefore moved to Karachi and build Dawood Leasing and all the companies of First Dawood Group with precision and determination, including spending 12 years putting together Hydro China Dawood Wind Power, Pakistan's first CPEC project and a contributor to electricity in Pakistan. He taught his children Ayaz and Tara Uzra – both of whom are carrying on his businesses and legacy – the blessing and responsibility of being job creators, to always have the highest integrity and never to run away from people or problems.
He fought an 17 year on-off battle with prostate cancer, but right till his last couple of weeks, he was still in the process of spearheading new cutting-edge businesses and projects, and loved going to work and hearing daily updates from each company head, easily catching mistakes or giving suggestions with his acute brain and razor sharp instincts, offering biryani competitions for performance.
He was always immaculately dressed and liked the best of everything. A foodie, he enjoyed Michelin 3 star restaurants around the world and a good steak. In his downtime, he favoured classic British boarding school fare, especially cake and custard, and McDonald's strawberry milkshakes. His favorite childhood song was 'Sugar Sugar' by the Archies, but he also enjoyed any Beatles or Queen, modern rock or pop, and opera. He is survived by his beloved wife of 55 years, Hamida, his two children and grandchildren."
Thousands of condolence messages are being received to the bereaved family including Li Bijian Consul General of China, First Lady of Pakistan Mrs Samina Alvi and from other elites of the country.
Management and staff of The Financial Daily (TFD) and members of Karachi Editors Club (KEC) in a condolence meeting offered Fateha for the departed soul and prayed that May Allah Almighty rest the departed soul in eternal peace in Jannah and give courage to the bereaved family to bear this irreparable loss with fortitude. Ameen.
Family of Late Rafique Dawood, including his widow Hamida Dawood, Ayaz Dawood, Tara Uzra Dawood and Shumaila Matri Dawood also requested to the friends to recite Surah Fatiha and/or any other prayer of any religion, in any language, for the departed soul.