'Tara Uzra in Karachi' is the theme as TUD celebrates her birthday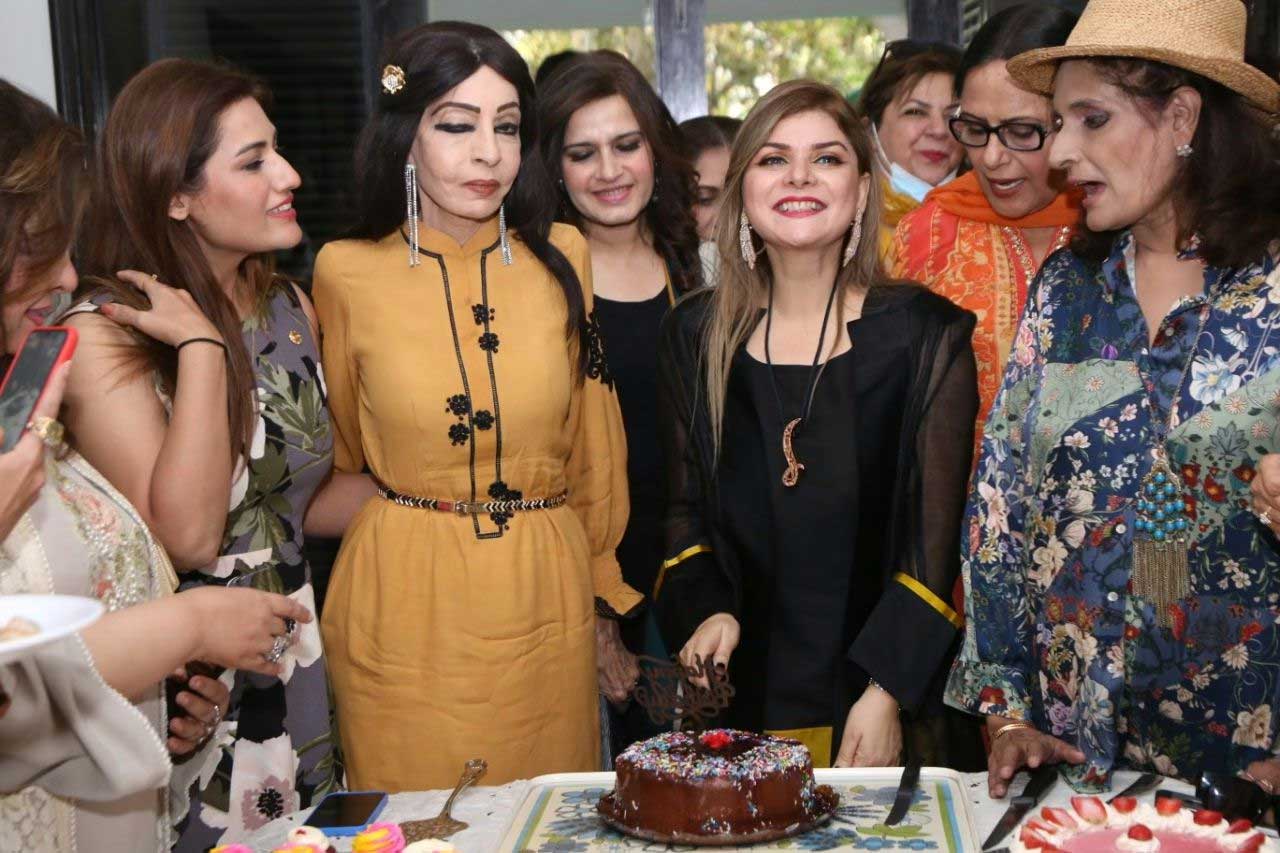 Tara Uzra Dawood a renowned philanthropist, President LadiesFund and President Dawood Global Foundation (DGF) celebrated her birthday with a "Tara Uzra in Karachi" theme, a play on the hit Netflix show "Emily in Paris," during the week.
Among the almost two hundred guests spotted at the star-filled, fun event were Khushbakht Shujaat, Sheema Kermani, British Deputy Head of Mission Martin Dawson, German Deputy Head of Mission Birgit Kulhmann, Fahad Mirza, Nadya Mistry, Wardha Saleem, Imran Kureshi, Pomme Gohar, Zurain Imam, Tipu Sharif, Angie Marshall, Misbah Khalid, Mohammad Shoib of Pakistan Idol, Markus Strohmeier, Maheen Usmani, Kausar Irfan, Ameena Saiyid, et al.
Thaam Lou Haath Khushiyon Ka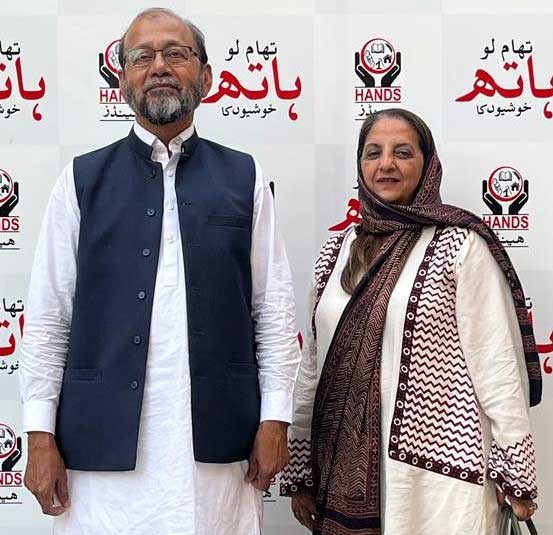 HANDS Pakistan held a Press conference during the week to launch its Ramazan DVC 2022 Campaign, "Thaam Lou Haath Khushiyon Ka". The event was widely attended by national and international media, public figures, HANDS supporters, well-wishers, and employees.
Speaking on the occasion, HANDS Chief Executive, Dr Shaikh Tanveer Ahmed, shared "HANDS Pakistan has been working selflessly for the last 42 years. All this has been possible because of the grace of Almighty and the efforts of our donors, partners, and supporters. Our mission is to provide "quality of life" to millions of striving communities across Pakistan. We have provided support throughout the COVID pandemic, and conducted disaster management and community management programmes."
HANDS founding chairman, Prof. A.G. Billoo (SI), shared "HANDS has evolved as one of the largest non-profit organizations in Pakistan with a network of branches covering 35 major cities in Pakistan, employing directly or indirectly a workforce of 10,505. Spending PKR 2.5 billionevery year in uplifting communities, we have benefitted almost six million under privileged residents from 25,000 villages in 57 districts."
HANDS chairman, Dr. Saeed Ismail, said "With the support of our partners and donors, we tend to provide 25,000 model communities to attain Sustainable Development Goals by 2030. Our Shariah compliance is monitored and audited by Alhamd Sharia Advisory Services. You can also become a reason behind someone's smile."
Vegan Date – a true food story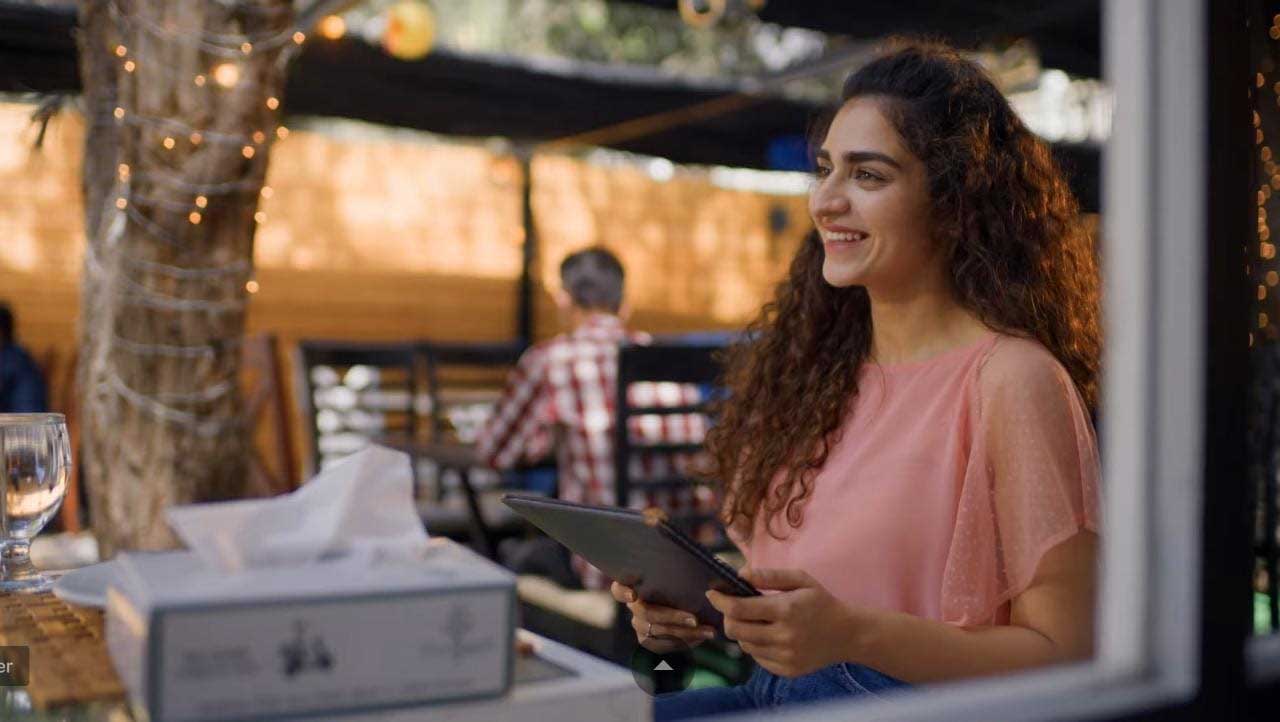 A See Prime original is about to hit our screens and as promising as their short films get, this time too they are about to mesmerize their viewers with their latest production – Vegan Date. Starring HajraYamin and Usama Khan we are about to witness a date gone wrong.
When Sameer uses a dating app for the first time he gets matched with Azka, someone who he hits of instantaneously with and as weeks pass by they finally decide to meet. Little did they know their food choices would end up in creating a bit of a disaster but like they say all's well that ends well.
Upon their first meeting they find out that Sameer is a non-vegetarian and Azka is all about being vegan. And this is where the conflict of interest develops and even though Sameer does end up trying greens for the very first time, their very first date turns into a complete mayhem. As Azka walks off and leaves the restaurant.
This delightful and captivating love story "Vegan Date" is a film by M Danish Behlim, written by Arsal Amir and exclusively produced by the great mastermind Seemen Naveed. "Vegan Date" is now available for viewers on See Prime's YouTube channel.
Pakistan Stories
Patakha Pictures announces the 10 grantees for its first funding and mentorship programme, "Pakistan Stories", in partnership with Scottish Documentary Institute [SDI] and the British Council, during the week.
Helmed by two-time Academy Award and four-time Emmy Award winning filmmaker Sharmeen Obaid-Chinoy, Patakha Pictures was launched to support a new generation of female Pakistani documentary filmmakers, with Pakistan Stories as its first national funding and mentorship programme that aims to celebrate 75 years of Pakistan through the female gaze.
As part of this programme, the 10 shortlisted women filmmakers will work in pairs, over a period of 12 weeks, to develop their creative skills and create 5 short films.
"Scottish Documentary Institute is delighted with the selection of the ten upcoming female talent for our new scheme Pakistan Stories. The collaboration with Patakha Pictures is conducive to the perfect creative environment for our participants to bloom as documentary filmmakers and tackle challenging stories that will reflect contemporary Pakistan through the female gaze." said NoéMendelle, Director of Scottish Documentary Institute.
Pakistan Stories received an overwhelming number of submissions from female documentary filmmakers across the country.